Was ist Document360?
Erstelle eine Self-Service-Wissensdatenbank, arbeite mit anderen an dieser zusammen und veröffentliche sie mit der nutzerfreundlichen SaaS-Plattform für das Dokumentenmanagement.
Verwalte mehrere Versionen und nutze den Markdown-Editor und fortgeschrittene Analysen. Du erhältst zuverlässige Sicherheit und Übereinstimmung mit deiner Markenidentität.
Wer verwendet Document360?
Wissensmanagementlösung für alle Unternehmen, die Peer Reviews, Kategorienverwaltung, Analyseleistung, Datensicherung, Versionsverwaltung, Abschlagunterstützung, Wiederherstellung und mehr unterstützt.
Document360 – Details
Kovai.co
2017 gegründet
Document360 Kosten
Startpreis:
99,00 $/Monat
Ja, kostenloser Test verfügbar
Keine Gratisversion
Document360 bietet keine Gratisversion, aber eine kostenlose Testversion. Die kostenpflichtige Version von Document360 ist ab 99,00 $/Monat verfügbar.
Preismodelle
Kostenlose Testversion
Document360 – Details
Kovai.co
2017 gegründet
Document360 – Videos und Bilder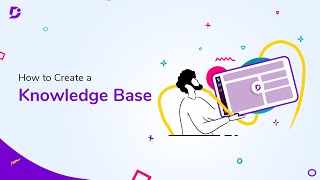 Document360 – Bereitstellung und Support
Kundenbetreuung
E-Mail/Helpdesk
FAQ/Forum
Wissensdatenbank
Telefon-Support
Chat
Einsatz
Cloud, SaaS, webbasiert
Mac (Desktop)
Windows (Desktop)
Linux (Desktop)
Chromebook (Desktop)
Training
Live Online
Webinare
Dokumentation
Videos
Funktionen von Document360
API
Alarmfunktion / Benachrichtigungen
Anpassbare Vorlagen
Benutzer-Management
Berichterstattung / Analyse
Berichterstattung und Statistik
Chatbot
Dashboard
Dokumentenspeicher
Drag-and-Drop-Editor
Drittanbieter-Integration
E-Mail-Benachrichtigungen
Echtzeit-Benachrichtigungen
Echtzeit-Berichterstattung
Feedback-Management
Inhalt-Bibliothek
Katalogisierung / Kategorisierung
Kommentare / Notizen
Kundenspezifisches Branding
Live-Chat
Mehrsprachig
Mobile Benachrichtigungen
Mobile-Schnittstelle
Online-Foren
Rich-Text-Bearbeiter
SEO-Management
Self-Service Portal
Social-Media-Integration
Textbearbeitung
Volltextsuche
Vorgefertigte Vorlagen
Vorlagen
WYSIWYG-Editor
Web-Benachrichtigungen
Webseitenintegration
Werkzeuge zur Zusammenarbeit
Widgets
Wiki
Wissensmanagement
API
Aktivitäts-Dashboard
Aktivitäts-Verfolgung
Alarmfunktion / Benachrichtigungen
Anpassbare Berichte
Anpassbare Felder
Anpassbare Formulare
Anpassbare Vorlagen
Berichterstattung und Statistik
CRM
Chat / Messaging
Content-Management
Datei-Verwaltung
Daten-Import / -Export
Diskussionen / Foren
Dokumentenmanagement
Dokumentenspeicher
Drag-and-Drop
Drittanbieter-Integration
E-Mail-Management
Echtzeit-Benachrichtigungen
Einmalige Anmeldung
Entscheidungsunterstützung
Etikettierung
Gamification
Inhalt-Bibliothek
Integration des aktiven Verzeichnisses (AD)
Kalenderverwaltung
Katalogisierung / Kategorisierung
Kategorisierung / Gruppierung
Kommentare / Notizen
Kommunikationsmanagement
Konfigurierbarer Workflow
Kundenspezifisches Branding
Live-Chat
Mehrsprachig
Online-Foren
Prognosen
SSL-Sicherheit
Selbst-Lernen
Self-Service Portal
Social-Media-Integration
Textbearbeitung
Umfragen & Feedback
Volltextsuche
Werkzeuge zur Zusammenarbeit
Widgets
Wissensbasis-Management
Workflow-Management
Zugriffskontrollen / Berechtigungen
Christeen P.
SEO Specialist in Indien
Verifizierter Nutzer auf LinkedIn
Computer-Software, 2-10 Mitarbeiter
Verwendete die Software für: 1-5 Monate
Great overall, could add a couple of more features
Kommentare: Overall I find it a far preferable option to reduce the tickets that shoulder the customer support. The best tool for creating a product Knowledge base and FAQ pages.
Vorteile:
It gives you a central hub of information. Rather than searching and asking for support issues faced by employees through cluttered information, you encourage to find answer themselves. It can be used as both internal and external knowledge base. Top features for me in this tool is the powerful analytics that tells you what people have and what they are looking for, allowing you to plug the gap. This makes your knowledge base more reliable and usable. You can have user restriction access meaning complete control over who is able to access what. If you want to keep your information private.
Nachteile:
The only issue I see is you can import content from WordPress and no word or CHM. Though these are nice to have options I personally prefer having it.
Michelle V.
Global Specialist - Design Technology in Australien
Architektur & Planung, 501-1.000 Mitarbeiter
Verwendete die Software für: 1-5 Monate
Best Knowledge Base Product on the market - Hands down!!!!
Kommentare: We tested 7 different platforms and Document 360 was the clear winner. It offered free access for readers. There were no dubious clauses about character limits r page lengths. It was also able to do the extra things that we needed such as adding images to tables, embed Streams videos, scale images. the spelling feature is always active, and it is easy to justify images and text in tables (left, right, top, center and bottom.) We have been able to add bullet points, numbered lists and paragraphs in tables. These features may all seem obvious, but you will be surprised how many platforms can only do some parts of these tasks. Document 360 also set itself apart from the other competitors because it thinks about the knowledgebase management as well and they have not skimped (as many other products do) on these challenges. They have designed this platform to be easy to set up (without the need of expert coding expertise) and to manage teams, permissions, analytics and to communicate to authors and review content. It truly is the best product out in the market today for Knowledge Base creation and management.
Vorteile:
Excellent customer service. Technicians are well informed. This product ticks so many boxes. Option to create webpage landing site for readers – Easily displays: most read pages, recently modified, new pages Page auditing: Including tagging, version history, comments, revisions, broken links, likes, dislikes (accessible to all authors with minimal fuss)Embedding Streams videos also works well. Document 360 links readers to content, authors to content, assets and analytics and allows for feedback between authors and readers. It is not just focused on one aspect of Knowledge Base design. It is a comprehensive and well thought through solution. Flexible, yet simple formatting style options All table flexibility that we may need Teams, Zendesk and Chatbot plug-in options Asset management area for images, videos (if we wanted), pdfs and PowerPoints – Storage cap in fees. (150GB or 300GB)
Nachteile:
It will copy across legacy HTML (almost too accurately) so it is important to create a workflow to manage the migration of old content across if you are moving from a wiki platform (such as SharePoint) to this product. They do however have a team that can assist with the migration process and their customer service is world class. It would be nice if there could be some work done to allow some legacy html code to be automatically dropped during the migration process. It would be great if the Document 360 Search feature could extend across knowledge base version (as an additional filtering option). I believe this may be on their road map plans.
In Betracht gezogene Alternativen: GitBook, Confluence, ProProfs Project und Slab
Warum Document360 gewählt wurde: SharePoint requires expertise in coding to not only manage a wiki database but even just to modify the appearance of pages. It was good at managing assets but the effort to create simple navigation trees required very time-consuming workarounds. Much of the aesthetic and workability customization that we required was not only expensive, but it requires an expert technician to modify and manage it.
Zuvor genutzte Software: Microsoft SharePoint
Gründe für den Wechsel zu Document360: Document 360 offered the most comprehensive list of tools and flexibility that we needed but also offered many features that all these other companies did not offer (as mentioned above). Many of the products were either overpriced for what they offered and just lacked the depth and breadth of tools that Document 360 offered. Each contained significant gaps in their product in terms of image management, technical overheads. I would even say (from a personal point of view) that one or two of these products that we tested may have been released to market prematurely and need a lot of work to be done to them before they would be robust and stable enough for us to consider. More than one of these products had very concerning pricing clauses that caused us to dismiss them immediately. Document 360 has no hidden pricing clauses, no character limitations on pages, no costs per reader to view content and the product is solid. Some of these products lacked in asset management or transparent analytics too whilst others could not even add an image to a table or automatically rescaled images without any ability to control the image sizing. These products may be well suited for other firms, but they were just not a good fit for us based on the stability and versatility that we required.
Maria B.
Marketing Coordinator in UK
Finanzdienstleistungen, 11-50 Mitarbeiter
Verwendete die Software für: 1-5 Monate
Useful software
Vorteile:
-It doesn't require CMS integrtion -Customised look and feel
Nachteile:
I haven't used it enough to encounter errors
Suzanne G.
Marketing Manager in USA
Internet, 11-50 Mitarbeiter
Verwendete die Software für: Mehr als 2 Jahre
Useful, easy to use, good value, friendly support
Kommentare: We have been able to update our Knowledgebase to provide better information to our customers, in a more attractive format, at a reasonable cost. We are very satisfied with their service.
Vorteile:
We migrated from a legacy Knowledgebase platform that was old and out-of-date, and have been very pleased with our choice. The Document360 people have always been extremely helpful and friendly, and they respond quickly to support requests. The layout and features of the Knowledgebase are easy to understand and work with, and our customers are able to find information easily via search. Document360 regularly adds upgrades to its product while keeping prices very reasonable.
Nachteile:
They have an open tracker for feature requests, and they are not very quick about responding to those.
In Betracht gezogene Alternativen: Zendesk und Help Scout
Warum Document360 gewählt wurde: The old platform was no longer maintained and its interface was unattractive and difficult to use.
Gründe für den Wechsel zu Document360: It was easier to use, had more of the features that we wanted, and offered a more attractive price.
Verifizierter Rezensent
CFO in Kanada
Verifizierter Nutzer auf LinkedIn
Unterhaltung, 11-50 Mitarbeiter
Verwendete die Software für: Mehr als 2 Jahre
Business Saving Product
Kommentare: Doc360 has been a pivotal product to our business success. The layout, functionality, and features, provides unparalleled efficiency in workflow and training for us. It has made sharing documents, manuals, and content easy and accessible.
Vorteile:
The best thing about this software is how easy it is to use and deploy. From a user and administrator perspective. The easiest way to describe it is that it just works and it works the way you want it to. Everything is so obvious and functional.
Nachteile:
Doc360 could use a native mobile app to help with the deployment of time-sensitive and impactful information that could help speed up the deployment of business-critical information.