Was ist SingleOps?
Laut Hersteller die führende End-to-End-Software für Gärtnereien und Landschaftspflege CRM, Kostenvoranschläge, Terminplanung, Arbeitsaufträge, Arbeitszeitblätter, Rechnungsstellung, Inventar, Auftragskalkulation, QB-Synchronisation und mehr. Dieses System wurde mit der Überzeugung entwickelt, dass Technologie und ein leistungsfähiges Geschäftstool Nutzern das Leben leichter machen kann. SingleOps wurde entwickelt, um deinen Alltag zu vereinfachen und Zeit und Geld zu sparen.
Wer verwendet SingleOps?
SingleOps wird für eine Vielzahl von Outdoor-Services-Märkten eingesetzt, einschließlich Rasenpflege, Baumpflege, Full-Service-Landschaftsgestaltung und Landschaftsbedarf/Rollrasen.
Wo kann SingleOps bereitgestellt werden?
Cloud, SaaS, webbasiert, Android (mobil), iPhone (mobil), iPad (mobil)
Über den Anbieter
SingleOps
Ansässig in Atlanta, USA
2015 gegründet
Telefon-Support
Chat
Erhältlich in diesen Ländern
Kanada, Vereinigte Staaten
Über den Anbieter
SingleOps
Ansässig in Atlanta, USA
2015 gegründet
Telefon-Support
Chat
Erhältlich in diesen Ländern
Kanada, Vereinigte Staaten
SingleOps – Videos und Bilder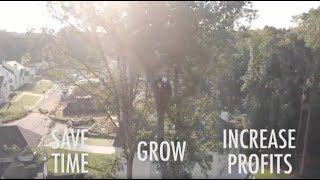 Kosten ähnlicher Produkte wie SingleOps vergleichen
SingleOps Funktionen
Abrechnung & Rechnungsstellung
Angebote / Schätzungen
Arbeitsauftragsverwaltung
Berichterstattung / Analyse
Elektronische Unterschrift
Für die Gartenpflege
Geräte-Management
Inventarverwaltung
Job-Management
Kundendatenbank
Kundendienst-Historie
Kundenmanagement
Lohn- und Gehaltslisten-Management
Mobiler Zugriff
Remote-Zugriff/-Kontrolle
Routing
Terminplanung
Versandmanagement
Vertrags-/Lizenz-Management
Zeitverfolgung
Alternativen für SingleOps
Bewertungen über SingleOps
Julie
Office Manager in USA
Bau, 2-10 Mitarbeiter
Verwendete die Software für: Mehr als 1 Jahr
In Betracht gezogene Alternativen:
SingleOps has eased so many areas of our business
Kommentare: From sales to customer services this is hands down an amazing company to work with!
Vorteile:
It saves me so much time, it allows the estimators to do estimates right form their devices in the field instead of texting me and having me type them up. We actually tried Servsuite first, and SingleOps is hands down a better company and software program!
Nachteile:
The only con I can find is length to fix glitches only because we use it all day long, but they ALWAYS fix the problem. Also glitches are so far and few between its not a big deal.
Anita
Office Manager in USA
Verbraucherdienste, 2-10 Mitarbeiter
Verwendete die Software für: 6-12 Monate
Why we chose SingleOps
Kommentare: Overall, things have run more smoothly with SingleOps. If we do have an issue, customer service is quick to respond to help if at all possible. I like that even if what I want to do cannot be accomplished in that call, I can make a request for the programmers to review for changes. It feels as if someone is listening and working to make things better even if a request may take a while to implement.
Vorteile:
(1) Ease of use: The other software program we were using was difficult to navigate. Our employees don't want to spend half of their time in frustration trying to navigate a complicated program, and neither do I. Between the two programs, the difference was that the other one was very PC/programmer/system heavy while SingleOps is more visual/intuitive in scope. (2) Program features: SingleOps program features, for the most part, allows us to do what we need to do to serve our customers well. From an office perspective, I love how easy it is to use the calendar for scheduling, billing, and for being able to assign tasks to not only the crew but also for myself. I love it that the customer can click to accept proposals so that we don't have to deal with so much paper. It's great to be able to put notes for the crew so that they can see information they need. Integration with QuickBooks was a must, as well. There are just so many great features I can't list them all here! (3) Customizability: It is very helpful that we can customize our proposals, terms and conditions, work orders, invoices, emails, and paid invoices. (4) Customer service: We appreciate that SingleOps customer service reps are native English speakers. SingleOps reps are always friendly, helpful, and sometimes they can even make suggestions for work arounds. They are great at coming up with workable solutions.(5) Program requests implementation.
Nachteile:
(1) Customizability: SingleOps would have really knocked it out of the park if we could also have customizable Pre-Job Brief Hazard Assessment forms, which are OSHA requirements for our industry. (2) Program Features: When entering a city name, the zip code does not autofill. On the calendar the Job Name will appear, but not the address (unless you click on the Job Name). Would like to have the option for the address to appear. Cannot see which user did what actions on a specific job. Would like to be able to determine who may have changed something and when. Would like to be able to view all scheduled jobs for any given month at one time on a map. When I want to add a job based upon location, I currently have to use GoogleMaps to look each address up individually to determine which is closest. It would be faster/easier if I could see the map of the scheduled jobs and drag and drop the one I want to schedule on the same date next to a job that has already been scheduled that is in close proximity.
Bau, 11-50 Mitarbeiter
Verwendete die Software für: 6-12 Monate
In Betracht gezogene Alternativen:
Worst CRM program
Kommentare: We signed on with single ops at the beginning of this year with high hopes for the system. The first few months were just training but we still had to pay for those months even though we were not implementing the system yet. Since we have implemented single ops into our daily tasks we have been running into issue after issue to the point that it's more of a hassle to actually use the system then it is helpful or useful for our business. I have been paying for my employees to be able to use the app for the route, the app doesn't even work, single ops is having us use the shortcut from the website instead. I paid close to $6000 for the CRM system and it has been nothing but a headache to use. I've been having many other issues with them as well. Very laggy system with lots of glitches, Random accounts going to zero and accounts disappearing from the route and accounts reappearing after being canceled. The credit card processing company is absolutely terrible, they have been holding over $10,000 for over 3 months now. Go elsewhere, i'm not the guy to write bad reviews but this is absolutely disappointing and now they're not even allowing a full refund after all the countless problems we've been having, Plus on top of that we have lost several accounts due to the issues we have experienced. Signing up with single ops was one of the worst decisions we have made for our company, avoid at all cost!!! I'm going to Service autopilot much better system.
Vorteile:
It seems like they got good ideas but nothing works properly, sales guy was really good because he sold me on this program.
Nachteile:
Super laggy system and glitches up often. Support staff it's horrible on fixing issues brought up
Umweltdienstleistungen, 2-10 Mitarbeiter
Verwendete die Software für: 6-12 Monate
In Betracht gezogene Alternativen:
Best Software program for small Business
Kommentare: Easy to learn to operate and implement into my daily routine.
Vorteile:
I like the tools it provides to streamline my business and eliminate gaps in our schedule.
Nachteile:
there are some functions that could use a little tweaking but im sure they are working on it. nothing major.
Jack
General Manager (Project Champion) in USA
Verbraucherdienste, 51-200 Mitarbeiter
Verwendete die Software für: 1-5 Monate
Exceeding expectations!
Kommentare: My overall experience has been very positive. I would say that because we have several different lines of business that involve completely different pricing/contract structures, different work forces, different items, etc., our implementation was probably trickier than most. That said, the support has been excellent. We have scheduled appointments with support staff, submitted requests via the help site and received responses, submitted requests for custom documents, used the help section webinars/articles and also been active on the feedback page to see what other people are suggesting and even submitted a couple suggestions of my own. I like that SingleOps pays close attention to things that the users are requesting and that plays a role in the feature updates. In the short time that we have been a SingleOps customer, we have already seen some major updates that have really had a positive impact for us and have opened up a lot of possibilities for how we can take advantage of the system.
Vorteile:
I like how dynamic and "customizable" the system is. I find the system to be very thorough and very capable of handling many different types of jobs/projects. Using things like custom inputs and templates helps us to tailor our jobs and documents to exactly what we need.
Nachteile:
I don't really have any beefs with the system itself. If I had to pick something to put down as a "con," I would say that their method of implementation wasn't quite what everyone in my office expected. I don't necessarily disagree with the way that SingleOps handles the implementation of their system; I understand the idea of providing all of the tools to get started via a couple implementation calls and then the webinars/articles, and that worked just fine for me. However, there were a couple of my colleagues that didn't like that there wouldn't be someone coming to the office in a SingleOps shirt to teach them how to use everything and answer all of their questions. Once they got over the fact that no one was coming, the complaint became that they don't have time to sit and watch webinars, and everyone had different questions about different parts of the system. I started off learning what I could and then bouncing from 1 person to another, putting out fires, until I just started writing out procedures for different processes and distributing them to everyone, along with a 1 on 1 tutorial. SingleOps obviously can't help it if people don't follow the Academy or spend the time to watch the webinars and research their own answers, and I've explained that to everyone, but the general consensus was that everyone had a harder time learning their way through it because they didn't have someone taking their hand and walking them through it.