Was ist Cisco Meraki?
Überwache und verwalte mobile und Desktop-Geräte in der Cloud über ein sicheres Dashboard.
Wer verwendet Cisco Meraki?
Endpunktverwaltung für die Unternehmensumgebung
Wo kann Cisco Meraki bereitgestellt werden?
Cloud, SaaS, webbasiert, Android (mobil), iPhone (mobil), iPad (mobil)
Über den Anbieter
Cisco
2010 gegründet
Telefon-Support
24/7 Live-Support
Chat
Über den Anbieter
Cisco
2010 gegründet
Telefon-Support
24/7 Live-Support
Chat
Cisco Meraki – Videos und Bilder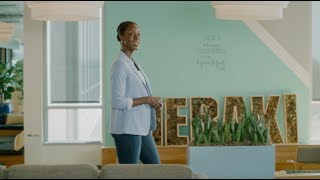 Kosten ähnlicher Produkte wie Cisco Meraki vergleichen
Cisco Meraki Funktionen
Automatische Benutzer-/Geräteerkennung
Berichterstattung / Analyse
Compliance Management
Content Filtering
Daten-Connectors
Daten-Import / -Export
Datenmanagement
Einsatz-Management
Endpoint Management
Erkennungssystem für unberechtigte Eingriffe
Geräteregistrierung
IP-Filterung
Intrusion-Prevention-System
Inventarverwaltung
Mobiler Zugriff
Netzwerküberwachung
Protokollzugriff
Remote-Zugriff/-Kontrolle
Richtlinien Managemen-
Sicherheitsmanagement
Software-Management
Visuelle Analytik
Überwachung
Alternativen für Cisco Meraki
Bewertungen über Cisco Meraki
Mark
Vice President of Information Technology in USA
Verifizierter Nutzer auf LinkedIn
Marktforschung, 11-50 Mitarbeiter
Verwendete die Software für: Mehr als 2 Jahre
Great for a large range of businesses
Kommentare: Overall we are pleased with our Meraki purchase and installation. We used a system integrator to obtain it but looking back we could have saved some money doing it ourselves but the quick onboarding and initial setup by the integrator ensured we got running quickly
Vorteile:
Meraki is a cloud based product that controls on premises and remote hardware. The hardware is top of the line and includes all the functions you would expect from an exterprise offering. Given the broad number of options and the cloud based always updating nature of this product if fill many needs and be adopted by most organizations.
Nachteile:
Some of the navigation takes some getting used to and I wish it would flow more but there are so many features that building a fluid navigation gets tough, even for Cisco. The graphing could also be better and offer additional options when you need more details but generally it will fill most needs.
Brian
Assistant Utilities Director in USA
Versorgungsunternehmen, 11-50 Mitarbeiter
Verwendete die Software für: Mehr als 2 Jahre
In Betracht gezogene Alternativen:
Robust MDM platform used for management of iOS devices
Kommentare: We started using Meraki SM when it was still being made available for free to small organizations. At the time, the system was simple, but provided us with what we needed. As the system grew and was improved upon, primarily as Apple released new management options for iOS devices, it became necessary for us to upgrade from the free platform to a paid subscription. The per-user pricing was very competitive, and the available management options were well worth the cost.
Vorteile:
Setup of an enterprise MDM was made easy with Meraki SM. The web administration portal was easy to use, and offered us all of the functionality we needed initially, as well as has provided us the opportunity to increase our use over time. The platform is well designed, simple to use, and responsive. The app management solutions provided through SM are excellent, as well as the user/device options for license assignment and updating.
Nachteile:
We have found the location mapping to be unreliable in Meraki SM, despite having our mobile devices all GPS enabled and configured to make location information available to the SM app. The location tracking tends to use cellular location based on IP addressing and tower locations rather than GPS coordinates provided by the device. Policy pushing over the air is hit or miss, and it can take multiple attempts to get a client device to receive the revised policies. The greatest restrictions of the Meraki MDM seem to lie with Apple not making as many centralized management options available as they should, since enterprise use of iOS doesn't seem to be on their list of priorities.
Andrzej
IT Specialist in Polen
Bau, 51-200 Mitarbeiter
Verwendete die Software für: Mehr als 2 Jahre
Easy to manage and deploy
Kommentare: Overall network managing is quite good. It's easy to setup new location. Cloud managment makes it easy to deploy and manage. Single pane of glass gives ability to see all location at one and we can make changes.
Due to price we limit use only to routers and AP co i can't comment on MDM, switches and other meraki products.
Vorteile:
It's ideal to many locations with often changing IP address. It makes managing very easy. We can basically send router not configured and it will connect to cloud and setup configuration very fast. Aut-VPN is great in cisco meraki. It just works.
Nachteile:
Price for convenience is very high. That's main thing that may discourage someone to purchase this product. Copying configuration to different router is bit tricky in UI.
Isaac
Director of Technology in Indien
Informationstechnologie & -dienste, 11-50 Mitarbeiter
Verwendete die Software für: Mehr als 2 Jahre
Lots of promise but not enough focus on the core
Kommentare: This software has great promise as an MDM solution but it lags behind other solutions. If you're looking for free and iOS/Android this is for you. If you want to manage computers you may want to consider looking elsewhere. Systems Manager doesn't scale well and provide advanced features.
Vorteile:
This is a beautiful MDM solution that supports all platforms which is great. There are some features not found elsewhere that make it easy to integrate security functionality with Meraki's networking stack. Want WPA2 enterprise with TLS? Systems manager makes this seamless.
Nachteile:
Feature set prioritizes integration with Meraki stack. Features introduced by Apple or Microsoft at the OS level can take months if not years to finally be implemented. This can cause quite a lag as your user base upgrades. No real features to manage the patch level of devices aside from manually pushing updates each time. Licensing cost fluctuates frequently (it's free, it's paid, it's mostly free but sometimes paid).
Tom
Director of Network Services in USA
Krankenhausversorgung & Gesundheitswesen, 1.001-5.000 Mitarbeiter
Verwendete die Software für: Mehr als 1 Jahr
In Betracht gezogene Alternativen:
Meraki for MDM and Wireless
Kommentare: Overall we're very happy. Deployments are easy and not having to support controllers has been helpful, although controller based systems do have their advantages. MDM has helped us maintain better control and tracking over our mobile assets.
Vorteile:
the ease of use is great. Deployment is straight forward for Meraki devices. MDM management is not extremely intuitive, but in fairness this is our first MDM product. Consoles are easy to navigate. For the price it is an effective product.
Nachteile:
Licensing is a bit confusing, Menu in the management console could use a little improvement, more streamlined, reporting is very lacking.