Was ist Microsoft Power BI?
Eine Suite aus Business-Intelligence und Analytics mit Tools für Berichterstattung, Datenvorbereitung und Datenvisualisierung.
Wer verwendet Microsoft Power BI?
Power BI wird von Entwickler*innen, Analyst*innen, IT-Abteilungen und anderen Geschäftsnutzer*innen verwendet.
Microsoft Power BI – Details
Microsoft
1975 gegründet
Microsoft Power BI – Details
Microsoft
1975 gegründet
Microsoft Power BI – Videos und Bilder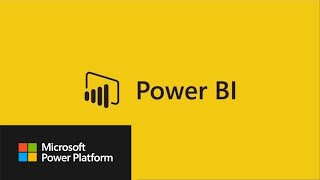 Kosten ähnlicher Produkte wie Microsoft Power BI vergleichen
Startpreis
9,99 $/Monat
Nicht verfügbar
30,00 $/Monat
1.350,00 $
Microsoft Power BI – Bereitstellung und Support
Kundenbetreuung
E-Mail/Helpdesk
FAQ/Forum
Wissensdatenbank
Chat
Einsatz
Cloud, SaaS, webbasiert
Windows (Desktop)
Android (mobil)
Training
Webinare
Dokumentation
Videos
Funktionen von Microsoft Power BI
Utkarsh B.
Power BI Developer in Indien
Verifizierter Nutzer auf LinkedIn
Computer-Software, 501-1.000 Mitarbeiter
Verwendete die Software für: Mehr als 1 Jahr
In Betracht gezogene Alternativen:
How Powerful is Power BI ?
Kommentare: I am a Power BI Developer and have delivered many dashboards to the client in Power BI. Its Better than other Products. Its Save my lot of time by using Power BI various features. From Importing the Data to Publishing ,Its a easier platform I would suggest you to use. It contains the most trending Visuals in the market that a every developer wants.
Vorteile:
1)Its Easy to use, Provides a Reliable user interface . 2)Its Time efficient as most of the work Power BI does it even before you know. 3)Integration to the third party visuals and creating its own market place have already took it way further than other products. 4)A User can customize its design and can easily give the dashboard access to the public. 5)It contains the most trending Visuals in the market.
Nachteile:
1)Software is reliable on Latest Machines. 2)Old machines then need to be upgraded(OS, RAM) to use this software smoothly. 3) Multiple Dashboards can hang the entire system.
Virgil H.
Research and Evaluation Manager and Advisor in Hongkong
Non-Profit-Organisation Management, 10.000+ Mitarbeiter
Verwendete die Software für: 6-12 Monate
In Betracht gezogene Alternativen:
Moderate cost for a moderate experience for medium sized enterprises
Kommentare: So so. The dashboards and reports are limited in visual design, so they all look the same and quite ugly. Because of the difficulty sharing reports/dashboards to external individuals and the lack of a Google sheets connector I couldn't use PowerBI for most of the solutions we need, but will use it for some since it integrates well with the rest of the MS office ecosystem.
Vorteile:
The thing that most sets PowerBI apart from comparable business intelligence solutions is the lower cost of multi-user deployment within an organization. PowerBI is part of a Microsoft Office 365 subscription package for businesses and you only need to pay an additional 15USD/month for each additional admin/analyst account you add. This is a stark contrast to similar solutions like Tableau, which charge a monthly fee for each user and has a minimum user count that equates to roughly a 15,000USD/year license cost as minimum. If your organisation is already invested in the Microsoft Office ecosystem this could be the ideal solution for you if you need to keep costs down.
Nachteile:
It can't connect to google sheets and every other business intelligence platform can. This can be really limiting if your business uses a variety of SaaS solutions since many offer the simplest data integration options via Google sheets. PowerBI also has real issues with external sharing of dashboards/reports. You only have the option of publishing internally (visible to your organization's users) or publishing publically (indexed in search engines). There is no option of sharing dashboards and reports to individuals outside your organization via a login, like what is done with Google Data Studio. PowerBI also has a steep learning curve and uses 3 coding languages (DAX, M, and SQL). It's more complicated than it needs to be but it's relational database modeling has proven a good one and competitors have copied PowerBI's approach in recent years (Tableau).
Pawan P.
Assistant Manager in Indien
Pharmazeutika, 1.001-5.000 Mitarbeiter
Verwendete die Software für: Mehr als 2 Jahre
In Betracht gezogene Alternativen:
Ease of Access
Vorteile:
Its simplicity and ease of transition from excel to power bi
Nachteile:
it's the best for usage if you know excel however lack of excel knowledge may make it slower.
Verifizierter Rezensent
Head of Application Services (System Administrator & Controlling Function) in Schweiz
Verifizierter Nutzer auf LinkedIn
Unternehmensberatung, 201-500 Mitarbeiter
Verwendete die Software für: 6-12 Monate
Quelle: GetApp
A pretty reporting tool for some (!) Microsoft Products, but pretty much useless outside of the Microsoft Landscape
Kommentare: In light of the hype around this "Tableau destroyer" in recent months, I want to highlight some fundamental flaws in data connectivity and reports maintenance of Power BI, which the Product Team so far has turned down as "not in scope". In practice, though, this renders Power BI pretty useless for getting dara from any 3rd party products, in the cloud in particular. This review reflects Power BI as of mid March 2017. I have gathered my knowledge from testing, community interaction and a dozen tickets with Power BI Pro Support. The focus lies on getting data via Web Services, much aligned with Microsoft's «Cloud First» Strategy. 1) Power BI Online is in the cloud, but does not allow for HTTP calls. Power BI Desktop allows for HTTP calls, but only with static authentication parameters.
First of all, a distinction needs to be made between Power BI Online and Power BI Desktop. While Power BI Online is the "master" that ultimately allows you to share and publish your reports, user experience in design is diminished by HTML limitations (you may know from Word or Excel Online) and more importantly, data connectivity (Get Data) is limited to SQL Servers on Azure and about 20 to 30 plugins from 3rd party solutions at present. Take note that on Power BI Online, you cannot select or manage your Gateways, either. This brings the attention to the Power BI Desktop client. Updated every one to two months, the Desktop client brings data connectors necessary to connect to a larger number of data sources.
With the Web connector, HTTP calls been configured, although with just static headers and parameters and Basic and Windows authentication only. Importantly, though, Power BI Desktop includes Microsoft Power Query, which you may know from Excel 2016 already. With M Scripts, you can script and customise in many ways and most interestingly, convert it into table form quickly. This is where Power Query shines. However, Power Query does not seem to call on methods for nonces and timestamps required in token based authentication (OAuth for example). (Should this be incorrect, please please let me know. I have been browsing the fora and nagging Support too long already.)
What's really amusing here is that Microsoft Azure uses OAuth 2.0 themselves. So, you cannot run any reporting on Microsoft's Azure AD or Resource Manager database for example, a notorious blackbox. Back to Powershell. (Power BI does not accept Powershell feeds.)
In short, while Power BI Online does not allow to get any data out of the web (except for those 20 to 30 plugins, mostly Microsoft Products), Power BI Desktop allows for Web calls, but only with static parameters and thus, basically with your user credentials.
That's a big limitation in Data Connectivity. 2) With Power BI Online being the master, the HTTP calls cannot be scheduled or refreshed in the cloud. Now that you have configured your HTTP call (with risky user credentials), you want to publish your report and have it refreshed on a scheduled basis, say every day.
Tough luck.
While you can publish your Report to Power BI Online and subsequently a broader audience, it's a static image of your Desktop data. You cannot schedule a data refresh in Power BI Online (because there is no Web feature anyway) and you cannot even refresh the data manually as this requires republishing the Report anew.
You risk your management looking at outdated data whenever you forgot to republish your report and sneak the new URL into your dashboards and iframes. 3) The On-Premises Data Gateway is pretty useless for Web Services.
Yes, there is the On-Premises Data Gateway. Yes, you can configure Web Services in the gateway, although it's pretty ironic to route web calls via on-premises infrastructure.
But did you ever try it? That is, you cannot specify any HTTP headers fort he calls at all, lest writing a Power Query script. And thus, we are back at authentication via Basic and Windows only and writing REST scripts in the data source for every single HTTP call because with no Headers and Body, all parameters need to be coded in the URI.
Will you do that? At the end of the day, Power BI is Microsoft's long overdue acknowledgement that Excel and some Dynamics Reports do not cut it for Reporting purposes. Indeed, for reporting on SQL Server, Dynamics 365 (if you want to afford it), and Excel and Access databases stored in your OneDrive, Microsoft Power BI does a neat job. However, as soon as you want to integrate with 3rd party systems or via web services in particular, Power BI presents so many limitations in authentication, Header and Body configuration, scripting, and scheduling that you need to configure an entire SQL Server environment (on Azure or On-Premises via feature poor Gateway) and write a SQL CRL interface or buy Azure Data Factory to get that data in. For some pretty reports, do you really want to buy and customise all that BI infrastructure on Azure? My advice to Microsoft: Work on Data Connectivity, especially in Power BI Online, rather than more visuals for those limited data sources. Your Microsoft clients will consider Power BI a given for the utter lack of reporting in Office 365, Azure, or Dynamics 365 (yes, pushing it there).
My advice to Users: If the connectors are not listed, look somewhere else. (And make sure it's your use case that is listed. Power BI announced an Azure AD connector, but rather than reporting on Users, Groups, or Enterprise Apps, you can only see on a nice map where the last logins happened.) Is it a Tableau destroyer? No. It's a long overdue acknowledgement for necessary reporting with the potential of being a solid Business Intelligence solution ONCE focus comes to lie more on data.
Vorteile:
pretty visuals Power Query On-premises Data Gateway responsible Pro Support
Nachteile:
lack of data sources pretty useless for 3rd Party Web Sources
Satbir S.
Analyst in Indien
Verifizierter Nutzer auf LinkedIn
Informationstechnologie & -dienste, 51-200 Mitarbeiter
Verwendete die Software für: Mehr als 2 Jahre
In Betracht gezogene Alternativen:
Best Self Service BI Solution to start with
Kommentare: Dashboard, Reports, Data extraction/Transformations from websites, PDF's and other sources, transformations and also as an alternative to vba)
Vorteile:
Capability to Extract, Transform data at the desktop level in a single package. (Others solutions like have Data transformation feature inbuilt)
Nachteile:
On publishing your report online, it gets slightly cumbersome to configure through (like configuring gateways for auto-refresh)