Was ist Google Charts?
Anpassbare Datenvisualisierungslösung, mit der kleine und große Unternehmen interaktive Diagramme für Browser und Mobilgeräte erstellen können.
Wer verwendet Google Charts?
Bedient kleine und mittlere Unternehmen.
Google Charts – Details
Google
2012 gegründet
Google Charts – Details
Google
2012 gegründet
Google Charts – Videos und Bilder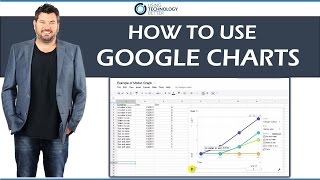 Kosten ähnlicher Produkte wie Google Charts vergleichen
Startpreis
N/A
Nicht verfügbar
Nicht verfügbar
Nicht verfügbar
Google Charts – Bereitstellung und Support
Einsatz
Cloud, SaaS, webbasiert
Android (mobil)
iPhone (mobil)
iPad (mobil)
Funktionen von Google Charts
API
Ad-hoc-Analyse
Ad-hoc-Anfrage
Ad-hoc-Berichterstattung
Aktivitäts-Dashboard
Anpassbare Berichte
Anpassbare Vorlagen
Anpassbares Dashboard
Berichterstattung / Analyse
Berichterstattung und Statistik
Content-Management
Dashboard-Erstellung
Data Mapping
Daten-Connectors
Daten-Import / -Export
Datenerfassung und Übertragung
Datenextraktion
Datenmanagement
Datensynchronisation
Datenvisualisierung
Diagramm-Erstellung
Drag-and-Drop
Drittanbieter-Integration
Echtzeit-Aktualisierungen
Echtzeit-Analytik
Echtzeit-Berichterstattung
Echtzeit-Daten
Einmalige Anmeldung
Geografische Karten
Geplante / automatisierte Berichte
Individuelle Anpassung
Kundenspezifisches Branding
Leistungskennzahlen
Mehrfache Datenquellen
OLAP
Prognose
Prädiktive Analytik
Relationales Display
Simulation
Suchen / filtern
Trend-Analysen
Umsatzentwicklung-Analyse
Visuelle Analytik
Visuelle Entdeckung
Website-Analytik
Werkzeuge zur Zusammenarbeit
Widgets
Workflow-Management
Zugriffskontrollen / Berechtigungen
Überwachung
Kelsey C.
Marketing Specialist in USA
Verifizierter Nutzer auf LinkedIn
Staatsverwaltung, 51-200 Mitarbeiter
Verwendete die Software für: 6-12 Monate
Google Charts
Kommentare: Overall, I love Google Charts. I was using other online sites and excel, but Google Charts is by far superior.
Vorteile:
I love how easy it is to use and how easy it is to integrate with all of the other Google products. You can use Google Charts to create any type of chart that you may need. It's also really easy and handy to be able to embed the charts on your site if you wish.
Nachteile:
The interface is pretty simple which makes it great to easily figure out what you are doing and how to create the graph, but it is a bit harder to deeply personalize and get creative with the graphs.
Verifizierter Rezensent
Marketing and Communications Manager in Aserbaidschan
Verifizierter Nutzer auf LinkedIn
Marketing & Werbung, 11-50 Mitarbeiter
Verwendete die Software für: Mehr als 2 Jahre
My review for Google Charts
Kommentare: Creating charts has never been easier or more impressive thanks to Google Charts, in short, you give numbers to Google, and it turns you into graphics. Some graphics require some coding knowledge, but most of them offer graphics services that can easily be used without the need for graphics knowledge, and all are open source. Approximately I use Google charts for 1 or 2 years and this software helps my work.
Vorteile:
The most beautiful features of Google Charts - A rich graphics library, You can customize the graphics according to your needs, Support for different browsers available, Free, You can collect all the graphics in one place, Easy to work with dynamic data.
Nachteile:
As I said, the need some coding knowledge for some charts, and I think this is the most missing part of Google Charts. In fact, there is no other missing feature. Also, in my opinion, there is a need for new updates and changes. It might a good surprise for the customers.
Rida N.
Quality Management System Coordinator in Pakistan
Verifizierter Nutzer auf LinkedIn
Krankenhausversorgung & Gesundheitswesen, 11-50 Mitarbeiter
Verwendete die Software für: Mehr als 1 Jahr
Free Software to make Charts
Kommentare: Google Chart is well-known online software. It is used to make charts and helps in creating and securing other similar data. I have been using this software for the past two years, and I am a satisfied user.
Vorteile:
Google Chart is the easiest and user-friendly online software to make charts, secure the data, and a more presentable software compared to other similar software. I would recommend this software as it is easier and more efficient.
Nachteile:
Google Chart is easier and more user-friendly than other software even though It has limited options. Students like me are not able to perform critical analysis of data on this online software. Overall, it is a good option if you don't have access to MS Excel.
Suzanne S.
Graphic Designer in USA
Grafikdesign, Selbstständig
Verwendete die Software für: 1-5 Monate
Not for Novices
Kommentare: The end results are very professional looking. However the general public won't be able to produce these charts for their websites until it is made MUCH more user friendly.
Vorteile:
It is extremely customizable and adaptable to a variety of situations. There are dozens of different chart types, and lots of options for how you want your data displayed with the chart. Changes on your website happen in real time.
Nachteile:
This software is very inaccessible to beginners in html/css as well as any casual website editors. In a world where more and more people are able to create websites through visual editors without knowing any code at all, Google Charts is reminiscent of a past where only coders could build websites. All of the guides were written by coders for coders. It basically just gives you sample snip-bits of code for each chart type and tells you to customize it yourself. There isn't any kind of sandbox area to test out your code attempts within the app either, nor any links to resources to teach yourself code either. It also doesn't explain important information about later down the pipeline, for after you finish your chart and want to post it on your website. Many commonly-used website building platforms don't allow users to directly use CSS, and sometimes not even HTML either. In order to add your chart to such websites, you will need third-party plugins.
Mark senyo A.
Head of Department in Ghana
Krankenhausversorgung & Gesundheitswesen, 201-500 Mitarbeiter
Verwendete die Software für: Mehr als 2 Jahre
Great for reporting
Kommentare: My entire unit was heavy on wordy reports because most of the staff struggled to use the statistical software available to create the charts and graphs that would have reduced the need for so many words. Thanks to Google Charts and how easy it is to use, our reports and update meetings are now much more visual and graphical. Learning to use it, and teaching others has been very simple.
Vorteile:
Google Charts has very sleek and intuitive design offerings that suit any possible data visualization need I could think of. And creating outputs is very easy and direct, as is the standard with all other Google tools I use. Another great thing I have loved while using Google Charts is that it has never once crashed on me. What's not to like?
Nachteile:
Not having an offline mode to keep the work going without connectivity, and having it sync up and upload for sharing when internet connectivity is re-established.