Was ist XOGO Decision Signage?
Verwandle jeden Bildschirm in ein digitales Zeichen! Im Zeitalter von Smartphones und Cloud-Computing solltest du kein IT-Team einstellen müssen, um ein digitales Zeichen zu erstellen. Mit XOGO wird der Prozess unglaublich einfach. Lade einfach die XOGO Player App auf einem beliebigen Windows 10-Gerät herunter, um sie zu einem Media Player zu machen. Nutze dann die kostenlose XOGO Manager App, um deine Grafiken und Videoinhalte hochzuladen und an die Player App zu senden. Möchtest du den Prozess noch weiter vereinfachen? Hol dir ein XOGO Mini-Gerät und steuere es mit XOGO Manager.
Wer verwendet XOGO Decision Signage?
Den Zielmarkt von XOGO machen kleine bis mittelgroße Unternehmen auf der ganzen Welt aus, die eine einfach zu bedienende Digital-Signage-Lösung benötigen, die problemlos von ihrem Telefon, Tablet oder PC aus verwalten können.
Wo kann XOGO Decision Signage bereitgestellt werden?
Cloud, SaaS, webbasiert, Windows (Desktop), Windows (On-Premise), Linux (On-Premise), Android (mobil)
Über den Anbieter
XOGO
Ansässig in Valleyford, USA
2016 gegründet
Telefon-Support
Chat
XOGO Decision Signage Kosten
Startpreis:
15,00 $/Monat
Ja, kostenloser Test verfügbar
Ja, Gratisversion verfügbar
XOGO Decision Signage bietet eine Gratisversion und eine kostenlose Testversion. Die kostenpflichtige Version von XOGO Decision Signage ist ab 15,00 $/Monat verfügbar.
Kostenlose Testversion
Über den Anbieter
XOGO
Ansässig in Valleyford, USA
2016 gegründet
Telefon-Support
Chat
XOGO Decision Signage – Videos und Bilder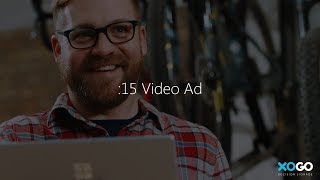 XOGO Decision Signage Funktionen
Automatisches Aktualisieren
Für kleine Unternehmen
Inhalte planen
Kampagnenmanagement
Medienbibliothek
ROI-Tracking
Remote-Display-Management
Spiellisten-Management
Support mehrerer Bildschirme
Alternativen für XOGO Decision Signage
Bewertungen über XOGO Decision Signage
Vishal
Senior Software Developer in Indien
Verifizierter Nutzer auf LinkedIn
Computer-Software, 11-50 Mitarbeiter
Verwendete die Software für: 6-12 Monate
Helpful
Vorteile:
It gives sleek and professional look. Easy to use.
Nachteile:
It Can Be a Pain to Install and Manage.
Konsumgüter, 51-200 Mitarbeiter
Verwendete die Software für: 1-5 Monate
Good product with not enough user functional templates
Vorteile:
it was a very cost effective and capable slide show display device.
Nachteile:
I had to go to an outsource 3rd party to get slide overlays and dynamic content instead of building it within the admin portal application itself. I am still trying to get a live clock to show up on the device.
Antwort von XOGO
vor 3 Jahren
Hi Sean, thanks for the review. We decided from the beginning to make XOGO the easiest and most cost-effective digital signage platform on the market. We have always steered clear of trying to be a design tool, since we'd never be able to compete with existing (very mature) graphic design applications like Photoshop, Illustrator, Pixelmator, Sketch and even PowerPoint. That said, we fully support dynamic (curated) content and offer over 300 infotainment and social feeds to our users, via our technology partnership with the industry leader in this space (Seenspire). We also support the display of HTML webpages so if you want to display a clock (as an example www.clocktab.com) just take a look at our dynamic content instructions and in step 3, insert any URL that you want to use - it doesn't have to be one from Seenspire. Feel free to drop us a support ticket if you run into issues. Thanks for using XOGO!
Jonathan
owner in Australien
Informationstechnologie & -dienste, Selbstständig
Verwendete die Software für: 1-5 Monate
Sounded good but in the end not a great solution for signage
Kommentare: had high hopes but in the end there are better solutions out there.
Vorteile:
It is easy to setup i hooked the device ( Xogo Mini 4K) into the TV Pushed the Wifi settings to it VIA bluetooth. Then installed the Xogo app onto my samsung phone. uploaded some pictures created a playlist etc. Which worked some what correctly.
Nachteile:
Ok so a majority of people use Iphones i purchased this device and of course everyone in the company i gave it to had iphones. so yeah no support. but i guess we should be able to put it on a windows 10 machine so this client can manage his signage well unfortunatly he runs windows 7 throughout his workplace. Thats ok ill grab them a laptop with windows 10. navigate through the crappy windows store. download the manager app onto the laptop the app opens then closes automatically. I should add there is no support number for Xogo you just send a email and wait. i for one personally hate this style of support you write something and just hope the support team gets back to you. Now all this aside you purchase the 300 dollar xogo mini 4k but guess what guys you cannot setup a certain timer schedule for your images unless you pay Xogo 20 bucks a month the free version is extremely limited.
Antwort von XOGO
vor 4 Jahren
Thanks for the feedback Jonathan. Sorry XOGO wasn't what you wanted; however, I need to clear up a few things. First, we state very clearly on our website, in multiple places, that the iOS version of XOGO Manager is in development and has not been released yet (we hope to have it ready for release next month actually). Second, you can indeed schedule content in the free version of XOGO - you can set the play duration for all of your still graphics and which days of the week you want an item to play on (time of day coming soon). Finally, when you emailed our support team and received a ticket (nearly all tech companies use a ticketing system like this to allow multiple people to assist and keep records), we responded right away with suggestions, and questions about what PC you were using, etc. If you're still having issues with the Windows 10 PC that you wrote about please contact us at support@xogo.io and we can arrange to remotely log into your PC via Splashtop and resolve the issue.
Jared
Manager - Information Technology Manager for Parlor Division in USA
Einzelhandel, 2-10 Mitarbeiter
Verwendete die Software für: 6-12 Monate
Amazing
Vorteile:
This software is easy to use and really can be ran by anyone.
Nachteile:
Nothing! This product has not failed me yet.
Moulay
IT engineer in USA
Computer- & Netzwerksicherheit, 2-10 Mitarbeiter
Verwendete die Software für: 6-12 Monate
Best for the money
Kommentare: I like it for what I need it
It will be better if you can have an advance option for large organization with better pricing
Vorteile:
Easy to use once setup right Very basic, if you are doing just pictures and/or videos
Nachteile:
Scheduling is a must have in digital signage now, also you to be able to customize the view Remote access and control/ configure needed
In Betracht gezogene Alternativen: Rise Vision
Gründe für den Wechsel zu XOGO Decision Signage: For this particular job, i choose xogo because it did the job faster and simpler than rise vision
Antwort von XOGO
vor 3 Jahren
Hi Moulay, thanks for the review. I wanted to leave a few updates here. The first is that advanced scheduling (I.e. time of day) is already in our backlog and we plan to release it this fall. You also can run remote support software alongside our player app if you want, as our app is available for Windows 10, Android, Chrome and Fire. TV devices. Lastly, we do offer discounted pricing for resellers and end users that plan to deploy 100+ players. Contact us anytime for a quote and we'll be happy to help. Thanks again for using XOGO!