Was ist Unless?
Mit Unless.com kannst du nicht nur Startseiten, sondern deine gesamte Website personalisieren. Wenn du auf besucherspezifische Daten zugreifst, kannst du über A/B-Tests hinaus deine Optimierungsbemühungen auf hochwertige Zielgruppen oder Einzelpersonen ausrichten. Integriere Unless in dein E-Mail-Tool, deine CRM- oder Remarketing-Lösung und personalisiere über mehrere Kanäle – Website, E-Mail und Paid. Über 7.000 Kunden haben ihre Umsätze und Einnahmen mithilfe von Unless erhöht.
Wer verwendet Unless?
Unless richtet sich an B2B- und B2C-Unternehmen, die die Conversion-Optimierung auf die nächste Stufe bringen möchten.
Unless – Details
Unless
2016 gegründet
Unless – Details
Unless
2016 gegründet
Unless – Videos und Bilder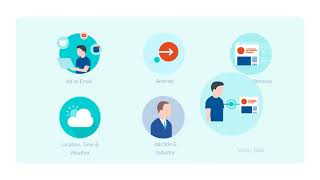 Kosten ähnlicher Produkte wie Unless vergleichen
Startpreis
599,00 $/Monat
99,00 $/Monat
29,00 $/Monat
49,00 $/Monat
Unless – Bereitstellung und Support
Kundenbetreuung
E-Mail/Helpdesk
FAQ/Forum
Wissensdatenbank
Telefon-Support
Chat
Training
Persönlich
Live Online
Webinare
Dokumentation
Videos
Funktionen von Unless
AB-Tests
API
Abgebrochene Verkaufsprozesse wiederherstellen
Aktivitäts-Dashboard
Aktivitäts-Verfolgung
Alarmfunktion / Benachrichtigungen
Anpassbare Formulare
Anpassbare Vorlagen
Berichterstattung / Analyse
Berichterstattung und Statistik
Besucher-Nachverfolgung
Besuchermanagement
CRM
Content-Management
Drag-and-Drop
Drittanbieter-Integration
E-Mail Marketing
E-Mail-Management
Echtzeit-Analytik
Echtzeit-Berichterstattung
Echtzeit-Daten
Empfehlungen
Engagement-Tracking
Ereignisgesteuerte Aktionen
Erfahrungsmanagement
Individuelle Anpassung
Inhaltsanalytik
Kampagnen-Segmentation
Kampagnenanalysen
Kampagnenmanagement
Kampagnenplanung
Klick-Tracking
Konten-basiertes Marketing
Kontextabhängige Zielansprache
Konversion-Tracking
Konversionsraten-Optimierung
Kundenprofile
Kundensegmentierung
Kundenspezifisches Branding
Lead-Erfassung
Lead-Generierung
Mehrere Kampagnen
Multichannel-Marketing
Verhalten-basiertes Targeting
Verhaltens-Tracking
Visuelle Analytik
Vorlagen-Management
WYSIWYG-Editor
Website-Analytik
Website-Personalisierung
Kejda G.
Founder in USA
Verifizierter Nutzer auf LinkedIn
Marketing & Werbung, 2-10 Mitarbeiter
Verwendete die Software für: 6-12 Monate
In Betracht gezogene Alternativen:
Advanced Personalization Engine at a fraction of Adobe Target's enterprise option
Kommentare: It's a really solid tool, I just wish the team had built a more engaging community around it (the FB group gets very infrequent updates) and that onboarding and support more proactive.
Vorteile:
How powerful it is. The dynamic text replacement features and API allow you to really deliver personalized experiences that can delight and impress your visitors, not to mention get better ROI on any demand gen campaign. Very detailed, advanced targeting options to create personalization segments, such as query parameters. Also like the execution of their WYSIWYG editor, almost everything is done directly on the platform but in a visual way, so you see exactly what you're personalizing and how. Doubles as a lead gen tool (though doesn't shine in this regard) with widgets to help users self segment.
Nachteile:
For its most advanced features and applications (API, cookie use, integrations with other complementary software, javascript variables) there seems to be either thin documentation or documentation that's purely technical (e.g., here's the API, go do what you want with it, but no walkthroughs to help an advanced martech user who's short of a developer). Their in-page editor crashes / glitches a lot if you do medium to heavy content changes. Lack of native integrations, though they do have a Zapier app they've recently released, but I haven't tested it. The team is not as responsive as I would like. They probably intend it to be used by bigger companies that outsource execution to agencies so a lot of self-service seems to be expected of their users.
Gilbert M.
President in USA
Marketing & Werbung, 2-10 Mitarbeiter
Verwendete die Software für: 6-12 Monate
In Betracht gezogene Alternativen:
Great product with lots of potential
Kommentare: It allows creating personalized content on the fly based on weather, location, time of the day, URL parameters and more. Thus, users can get a more engaging experience and more relevant content.
Vorteile:
To be able to create personalized experiences on websites. Although I still just "playing around" with it, Unless should become one of my most powerful tools to improve engagement and get more customers in the near future.
Nachteile:
There is a steep learning curve to be able to use the application to its maximum potential
Yann I.
Consultant in Finnland
Verifizierter Nutzer auf LinkedIn
Onlinemedien, Selbstständig
Verwendete die Software für: Mehr als 1 Jahr
A tool to make your website "speak" to different market segments
Vorteile:
There are several things Unless focuses on and does but the one I find to be the most impressive is the ability to personalize the landing pages created with Unless. Basically, it's possible to hyper-personalize certain aspects of specific landing pages in a dynamic way so that, depending on the "segment" a visitor of that page belongs to, he/she will see a certain type of content (e.g. a specific headline), which will be different than the one displayed to someone from a different segment. I find this to be a very valuable feature for the fact that it allows me to have my landing pages and content "speak" directly to specific people and show them content that I know is relevant to them – instead of showing them that content plus other generic things and hoping they'll find the content that's ideal for them... It does take a moment to figure out your specific segments, build the landing pages and hyper-personalize them, but this can go a long way in terms of getting people into your funnel.
Nachteile:
I am big on being able to customize the webpages and content I create and present, so that it gets as close as possible to looking and recreating the user experience I wish people have. While Unless enables users to hyper-personalize their landing pages, there are limitations in terms of customizing those pages and this isn't ideal.
Antwort von Unless
vor 7 Monaten
Hi Yann, Thank you so much for your review, we really appreciate it. It's great to hear that you are enjoying Unless! I see you mentioned some limitations when it comes to editing pages. Feel free to reach out to us at support@unless.com and we can discuss any features you'd like to see in Unless. We are always happy to receive feature requests as they make Unless better for all and we are usually pretty quick to build them! ;) Best, Ecesu
Mark H.
Managing Partner in Niederlande
Verifizierter Nutzer auf LinkedIn
Unternehmensberatung, 2-10 Mitarbeiter
Verwendete die Software für: 6-12 Monate
Heres What You Should Do For Your Unless.
Kommentare: I had some working Unless implementations. But had the, for me too complicated user interface, in mind, and was not really looking forward to going back into the software. This was around the time when, the before mentioned team, started to send out emalings invinting people to join webinars to get instruction. But most of all they listened well to user feedback and made some significant changes to the user interface and user experience. And I thank them for that. So, I am back in Unless iplementing more greatness in my online presence. So what you should do, take time to get to know the software and trust the team to make it even better. Unless, much recommended!
Vorteile:
Unless is unique, never before have I seen this functionality offered. Those not familliar with what Unless offers, I suggest, try it!. It is extremely versatile. What I like most is the constant development and improvements made by a very dedicated team of enthousiastics skilled professianals. About the software, personalizing my content to a specic audience based on differert variables, wow, just wow.
Nachteile:
There is a learning curve, which is obviously to be expected with any new software, however, initiatlly the user interface, to my liking was not that logical. It really took me way to much time and I left the software for what it was, not using the full potetial for sure. But I had some working Unless implementations, so that was ok.
Verifizierter Rezensent
MD in Australien
Verifizierter Nutzer auf LinkedIn
Marketing & Werbung, 2-10 Mitarbeiter
Verwendete die Software für: Mehr als 2 Jahre
Advanced Personalisation Website Engine
Kommentare: Overall this is a very powerful tool and the team behind it are available for support
Vorteile:
Personalised site visitor content using URL parameters producing dynamic content that is meaningful to the site visitor
Nachteile:
The customer onboarding process and support docs have Room for improvement. This tool is powerful - but there is a steep learning curve involved The US/UX interface and the integrations and the way to edit pages could be smoother
Antwort von Unless
vor 5 Monaten
Thank you for your review, its great to receive feedback from our users. If you have any ideas for improvement, we'd love to hear them! Please reach out to our support team and we'll take it from there. :)