Was ist AlertMedia?
AlertMedia ist eine führende Notfallkommunikationssoftware. Das bidirektionale Messaging-System und die Überwachungsdienste helfen dabei, deine Mitarbeiter*innen in allen Phasen eines Notfalls sicher, informiert und verbunden zu halten. Optimiere Benachrichtigungen auf allen Geräten mit einer intuitiven, nutzerfreundlichen Oberfläche. Das Onboarding ist schnell und problemlos und der hervorragende Kundendienst steht rund um die Uhr zur Verfügung.
Wer verwendet AlertMedia?
Gesundheitswesen, Fertigung, gemeinnützige Organisationen, Finanzwesen/Bankwesen, Rechtswesen, Bauwesen, Versorgungsunternehmen, Einzelhandel, Fracht-/Transporteinrichtungen – jede Person, die eine Gruppe von Personen hat, die benachrichtigt werden müssen.
Wo kann AlertMedia bereitgestellt werden?
Cloud, SaaS, webbasiert, Mac (Desktop), Windows (Desktop), Linux (Desktop), Chromebook (Desktop), Android (mobil), iPhone (mobil), iPad (mobil)
Über den Anbieter
AlertMedia
Ansässig in Austin, USA
2013 gegründet
Telefon-Support
24/7 Live-Support
Chat
AlertMedia Kosten
Startpreis:
Nicht vom Anbieter bereitgestellt
Ja, kostenloser Test verfügbar
Keine Gratisversion
AlertMedia bietet keine Gratisversion, aber eine kostenlose Testversion.
Preismodelle
Kostenlose Testversion
Über den Anbieter
AlertMedia
Ansässig in Austin, USA
2013 gegründet
Telefon-Support
24/7 Live-Support
Chat
AlertMedia – Videos und Bilder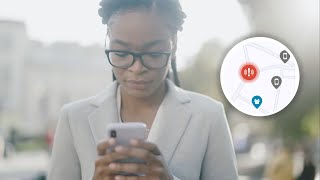 AlertMedia Funktionen
Aktivitäts-/Newsfeeds
Aktivitäts-Dashboard
Alarmfunktion / Benachrichtigungen
Audit Trail
Berichterstattung / Analyse
Chat / Messaging
Dokumentenmanagement
E-Mail-Management
Echtzeit-Chat
Filesharing
Geotargeting
Kommunikationsmanagement
Kontaktmanagement
Massenbenachrichtigungen
Meeting-Management
Mitarbeiter-Datenbank
Mitarbeiterfotos
Mitarbeiterverzeichnis
Multi-Channel-Kommunikation
Störfallmanagement
Transkripte / Chatverlauf
Vorfall-Berichterstattung
Vorlagen
Zwei-Wege-Kommunikation
Alternativen für AlertMedia
Bewertungen über AlertMedia
Kyle C.
Technical Product Support Manager in USA
Verifizierter Nutzer auf LinkedIn
Informationstechnologie & -dienste, 1.001-5.000 Mitarbeiter
Verwendete die Software für: 1-5 Monate
Great software and Support!
Kommentare: My experience from sale to implementation has been very good. The support team is as good as many have eluded to and both the sales and customer success teams have been very responsive and helpful. The product is heavily used in our Org and plays a critical role in communication to clients. Being able to use the product to quickly get out communication internally and externally has been a huge benefit for us. I am definitely an advocate of AlertMedia!
Vorteile:
• Intuitive UI • Easy to implement • Great customer service! • Fast sending of notifications • Great feature set • Multi-purpose use cases
Nachteile:
Aside from a few minor bugs and a few enhancement requests, I haven't had any significant negative experiences.
In Betracht gezogene Alternativen: Constant Contact, ActiveCampaign und Everbridge Mass Notification
Warum AlertMedia gewählt wurde: Better features, functionality, ease of use and speed.
Zuvor genutzte Software: Salesforce Marketing Cloud
Gründe für den Wechsel zu AlertMedia: Better features, faster sending, multiple use cases, better support, better product for our needs.
Antwort von AlertMedia
letztes Jahr
Thank you for leaving us a review! We are so glad to hear that AlertMedia has helped you quickly communicate with your employees and customers. We are always releasing new features and product enhancementswe will have your Customer Success Manager reach out to share some of the exciting updates we have coming up.
Blane M.
VP, Enterprise Continuity, Security and Safety in USA
Finanzdienstleistungen, 5.001-10.000 Mitarbeiter
Verwendete die Software für: Mehr als 2 Jahre
AlertMedia Is My Go To Solution
Kommentare: We have realized tremendous value in taking care of our employees and their families. They know we sincerely care and have invested in their safety. AlertMedia gives me and my team the ability to monitor, prepare, alert and account for our team during hurricanes, severe weather, active shooter events, wildfires and more. It's hard to put a price on that kind of peace of mind, but AlertMedia far and away makes this return on investment one of the best we have.
Vorteile:
Our employees are the most important part of Fairway and it's our job to protect them. The ability to contact and alert employees all over the country for any emergency situation that may impact them has been the foundation for our Crisis and Emergency Management operations. It has also been a key business driver for us and allows less disruption and the the shifting of work if needed. With AlertMedia we are able to proactively monitor our 9700 employees across the US. Our employees have been in almost every major weather event of the last three years and I have received many emails and letters of thanks for looking out for them and their families.
Nachteile:
I have used most if not all of the main Emergency Notifications Systems on the market in my 27 years in IT, mainly Everbridge, xMatters and others where cost outweigh the benefits. AlertMedia's innovation roadmap and customer input has made then stand out. With this close relationship AlertMedia has with its customers we see new features added to help provide us better situational awareness.
In Betracht gezogene Alternativen: DeskAlerts, AlertFind, Everbridge Mass Notification, RedFlag, xMatters, One Call Now und SnapComms
Gründe für den Wechsel zu AlertMedia: When I came to build the business continuity program I was on my own and I needed a solution that was easy to use, price was right and one I knew would scale with me. AlertMedia has exceeded my expectations not just with the product but with the support as well.
Antwort von AlertMedia
letztes Jahr
Thank you so much for leaving us a review! We are dedicated to helping our customers keep their people safe and informed through any critical event that comes their way and it truly makes our day to hear that AlertMedia has helped you proactively protect your people through so many severe weather events.
Angela L.
Office Manager in USA
Bankwesen, 2-10 Mitarbeiter
Verwendete die Software für: Mehr als 2 Jahre
AlertMedia review
Kommentare: We use it as a part of our BCP communication tool and it's effective
Vorteile:
Can communicate with the group through various communication tools including email, sms and app message and get instant responses.
Nachteile:
I sometimes see errors such as a message did not delivered to everyone
Antwort von AlertMedia
letztes Jahr
Thank you for your feedback. Message delivery is critical to our platform. Oftentimes message errors indicate the need to update contact data or an issue with the cell carrier. We'll have your Customer Success Manager reach out to provide more details.
Will H.
Safety Manager in USA
Baumaterial, 501-1.000 Mitarbeiter
Verwendete die Software für: 1-5 Monate
Quality and Excellent Service
Kommentare: Very satisfied with my experience, so far.
We have had a few issues come up and the responsiveness of the AlertMedia leadership jumping in and address the issues was a testament to their dedication to meeting the needs of their customers.
Vorteile:
A key feature AlertMedia has that others don't, allows our production facility to check off individuals we see safely outside. Not all employees have their cell phone/ device with them while they are on the production floor. Those individuals that are unable to respond with their status, need to be located and checked off. We need to be able to respond on their behalf when we see that they have safely evacuated so we know who is and is not accounted for. App navigation is easy.
Nachteile:
(no opt out option for employees) A profile has to be created for each employee and in order to do that an email or phone number has to be provided. An employee cannot exist in the system without email or phone number. Some employees don't want an email or phone call or text or alert from the app and would rather just follow their coworkers. We have to have them in the system for evacuation reasons, and we cant make up a number or email or use a supervisors email, the system catches that and wont proceed with creating the employee.
In Betracht gezogene Alternativen: AlertFind, Everbridge Mass Notification, Microsoft Teams und SnapComms
Warum AlertMedia gewählt wurde: The options at AlertMedia far surpassed the previous program we used.
Gründe für den Wechsel zu AlertMedia: It helped us address current needs, and set us up well for some future needs. The cost is higher than some but the customer service that comes with it, well worth it. I was not able to find a company that matched AlertMedia with dedicated service at no additional cost, that was in the same ballpark in terms of price point.
Antwort von AlertMedia
vor 2 Monaten
Thank you for your review! It makes our day to hear that you've had a great experience with AlertMedia and our dedicated support teams. If you would like to offer your people a way to opt-in or out of AlertMedia, we offer a customizable registration page that you can circulate internally for employees to easily elect to receive notifications.
Matt E.
Enterprise Risk Manager in USA
Tiefbau, 501-1.000 Mitarbeiter
Verwendete die Software für: 1-5 Monate
AlertMedia customer support team is top notch
Kommentare: My overall experience has been great. Again, from the sales team to the customer service and technical team, they all work well together to meet our needs as the customer. They offer additional planning resources to help prepare you in the event of a crisis. The support is very much appreciated.
Vorteile:
Sending an alert notification in AlertMedia is easy and simple. The alerts can be customized with templates that make sending an alert in times of an emergency less stressful. The threat map is great to track threats around the world and notify the team of a threat in their area. The customer service team is the BEST!! They are very receptive to your needs and quickly respond to resolve any concerns.
Nachteile:
Integration went well. We use single sign on (SSO) and some users registered without using SSO which has caused duplicate users that we are still working through. I wish I would have been consulted on the possible phone constraints on our end. Our phone system has a limited amount of calls that can be in use at one time, which has caused delays on our end. We are working with our carrier, but it would have been good to know of potential issues from AlertMedia based off of their experience instead of finding out at the time of the test alert.
In Betracht gezogene Alternativen: AlertFind, Regroup Mass Notification, Everbridge Mass Notification, RedFlag und Crises Control
Gründe für den Wechsel zu AlertMedia: Sales and support, ease of use and cost. They responded immediately and answered all questions. They worked well together to support our needs. Their brand, customer service and a positive culture matched our needs and modeled what we expect to provide to our own customers.
Antwort von AlertMedia
letztes Jahr
Thank you for leaving us a review! We are so glad to hear your experience has been positive with both our product and support. Once AlertMedia delivers a message to a telecom carrier, we are reliant on the carrier to make the final delivery to the end-user. Your Customer Success Manager is looking into this further and will be in touch with you soon. We hope this is helpful!