Was ist Redzone?
As the #1 connected workforce solution in manufacturing, Redzone enables frontline teams to contribute their full potential, elevating the frontline with new technology to achieve company goals around productivity and throughput. Today, hundreds of thousands of frontline workers are valued, celebrated, and working with purpose; creating stronger communities inside and outside their plants.
Wer verwendet Redzone?
Manufacturers, both big and small, who want to increase productivity and employee engagement/experience. Remarkable results in 90 days! Operators, Quality, Maintenance teams work together for results
Wo kann Redzone bereitgestellt werden?
Cloud, SaaS, webbasiert, Mac (Desktop), Windows (Desktop), iPhone (mobil), iPad (mobil)
Über den Anbieter
Redzone Production Systems
Ansässig in Miami, USA
Telefon-Support
Erhältlich in diesen Ländern
Kanada, Vereinigte Staaten, Vereinigtes Königreich
Über den Anbieter
Redzone Production Systems
Ansässig in Miami, USA
Telefon-Support
Erhältlich in diesen Ländern
Kanada, Vereinigte Staaten, Vereinigtes Königreich
Redzone – Videos und Bilder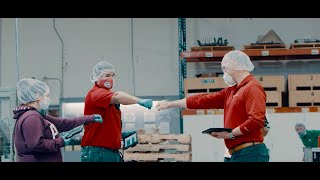 Kosten ähnlicher Produkte wie Redzone vergleichen
Redzone Funktionen
Arbeitsauftragsverwaltung
Berichterstattung / Analyse
Compliance Management
Compliance-Verfolgung
Corrective and Preventive Action (CAPA)
Dokumentenmanagement
Erinnerungen
Inspektions-Management
Instandhaltungsmanagement
Kommunikationsmanagement
Leistungskennzahlen
LieferantenQualitätskontrolle
Mobiler Zugriff
Produktionsplanung
Qualitätsmanagement
Ursachenanalyse
Verfolgung von Ausfallzeiten
Veränderungsmanagement
Vorbeugende Wartung
Wirtschaftsprüfung-Management
Neil
Chief Operating Officer in USA
Verifizierter Nutzer auf LinkedIn
Essen & Trinken, 51-200 Mitarbeiter
Verwendete die Software für: Mehr als 2 Jahre
More than just an MES
Kommentare: Initially, we were seeking a better way to quantify our performance in a near live manner which brought us to an MES solution. When looking at the options available what we eventually uncovered was that the level engagement Redzone was able to create at the team member level superseded any benefits we were seeking around KPI reporting. Working in an industry that is heavily regulated, the paperless quality system also helps keep you organized and makes documents easily accessible when needed.
Vorteile:
Though Redzone gets grouped as an MES, and it certainly has all the reporting and functionality of a conventional MES, it's true value lies with it being a transformational cultural tool for the team members manufacturing products. The software doesn't simply tell them how they are doing, but rather changes their behaviors and teaches them how to perform their jobs more effectively. This is done leveraging not only the software but also the Redzone coaches who work in the factories with your team and drive engagement and ownership. I have had opportunities to leverage Redzone in both plants I was responsible for managing, as well as with contract manufacturers, and every site that implements Redzone sees not only a dramatic uptick in manufacturing performance but a dramatic increase in employee engagement and morale.
Nachteile:
The software is iOS based and there are no Windows desktop options. That being said, it is easy to work around this by leveraging iPad's and Smart TV's.
Antwort von Redzone Production Systems
letztes Jahr
Neil, thank you for this review. It is a very inciteful comparison to the MES category and the "More than an MES" is a great way of saying "Adds more value to your MES" as well.
Nancy
Asst. FSQA Manager in USA
Lebensmittelproduktion, 501-1.000 Mitarbeiter
Verwendete die Software für: 1-5 Monate
In Betracht gezogene Alternativen:
Food Manufacturers Need Redzone!
Kommentare: Seeing OEE in real time has helped motivate the employees. The ease of traceability was huge especially during our GSFI audit.
Vorteile:
Going Paperless! The ease of use, the traceability aspects, and the functionality of Redzone has been a huge benefit to our company for both quality and production improvements!
Nachteile:
Certain features we would like to see, such as sell by date calculations per item or GSFI audit scheme templates would be great improves to one day see on Redzone.
Lebensmittelproduktion, 51-200 Mitarbeiter
Verwendete die Software für: Mehr als 2 Jahre
Maximize efficiency
Kommentare: Productivity is the only problem we use redzone for its it works great shows trends and real time data information on production numbers.
Vorteile:
Redzone is a great way to promote competition among employees we constantly are trying to beat each hour and the previous shift the real time productivity tracking shows us how we are doing allowing me to figure out when and where we can improve
Nachteile:
It has some glitches. In all fairness it could be the sensors not the program. But it can be a pain to get back online when it does stop working.
Antwort von Redzone Production Systems
vor 2 Jahren
Mark, Thank you for your generous rating. We would love to hear how we might increase your Likelihood to Recommend. I would suggest speaking with your Community Coach.
Karthik
Manufacturing Excellence Manager in USA
Lebensmittelproduktion, 10.000+ Mitarbeiter
Verwendete die Software für: Mehr als 2 Jahre
Over 107% Productivity increase within the first 90 days of using Redzone!
Kommentare: The combination of real-time data and historical records helps identify top losses and address issues as soon as possible. In 2021, our factory has seen over 40% increase in efficiency, 15% reduction in consumer complaints and over $250K in waste reduction from using Redzone as a platform to establish a continuous improvement culture.
Vorteile:
Forums, chats and groups make it very easy to collaborate cross-functionally across all shifts. Very easy to use and understand Redzone with tons of features within the Productivity and Compliance Module. Real-time data helps front line leaders understand what support is needed so that actions can be created (within the app) to eliminate root cause. Data checks are beneficial for historical records and analytics.
Nachteile:
The ability for Redzone to have more ways to visualize the data without having to rely on a third party integration (Tableau). Also the ability to add external attachments like Word or PowerPoint to data sheets.
Verpackung und Container, 1.001-5.000 Mitarbeiter
Verwendete die Software für: 6-12 Monate
ASR redzone
Kommentare: Very positive experience! I love being able to communicate direct on issues on the floor to the line operator while I'm at home. VERY cool
Vorteile:
The way it ties the company together. From the President of the company to the line operator can now directly communicate with each other. Very cool tool! Having tablets in everyone's hands on the floor is great. It has really changed how we do business!
Nachteile:
not customizable to the individual businesses very easily. However, for 99% of the application it doesn't need to be