Was ist ePACT?
ePACT hilft Jugendfreizeitorganisationen, Sportverbänden, Schulen und Gemeinden dabei, auf eine kontaktlose Verarbeitung umzusteigen, indem medizinische Formulare sowie Verzichts- und Einwilligungserklärungen in einem sicheren, HIPAA-konformen, cloudbasierten System abgelegt werden. ePACT kann von jeder Organisation verwendet werden, die Notfallinformationen benötigt, um Kinder, Erwachsene und Gemeinden im Alltag und in Krisenzeiten zu unterstützen.
Wer verwendet ePACT?
ePACT kann von jeder Organisation benutzt werden, die Gesundheitsdaten und Notfall-Kontaktinformationen erfasst, um Kinder, Erwachsene und Gemeinden im Alltag und in Krisenzeiten zu unterstützen.
ePACT – Details
ePACT Network
2012 gegründet
ePACT – Details
ePACT Network
2012 gegründet
ePACT – Videos und Bilder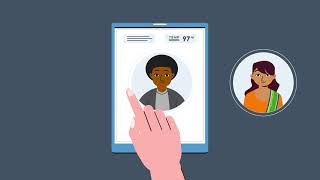 Kosten ähnlicher Produkte wie ePACT vergleichen
Startpreis
3,00 $/Monat
250,00 $/Monat
39,00 $/Monat
19,00 $/Monat
ePACT – Bereitstellung und Support
Kundenbetreuung
E-Mail/Helpdesk
FAQ/Forum
Wissensdatenbank
Telefon-Support
Chat
Einsatz
Cloud, SaaS, webbasiert
Android (mobil)
iPhone (mobil)
iPad (mobil)
Training
Persönlich
Live Online
Webinare
Dokumentation
Videos
Funktionen von ePACT
API
Aktivitäts-Dashboard
Aktivitäts-Verfolgung
Alarmfunktion / Benachrichtigungen
Anpassbare Berichte
Anpassbare Felder
Anpassbare Formulare
Anpassbare Vorlagen
Archivierung & Aufbewahrung
Audit Trail
Aufgabenmanagement
Automatisches Ausfüllen
Barcode / Tickets scannen
Befragungs-/Umfragemanagement
Berichterstattung und Statistik
CRM
Dateispeicherung
Daten-Import / -Export
Datenerfassung und Übertragung
Digitale Unterschrift
Dokumentenmanagement
Dokumentenspeicher
Dokumentvorlagen
Drag-and-Drop
Drittanbieter-Integration
E-Mail-Management
Echtzeit-Benachrichtigungen
Echtzeit-Berichterstattung
Echtzeit-Daten
Elektronische Unterschrift
Erinnerungen
Formularerstellung und -design
Formularverwaltung
Konditionale Logik
Konfigurierbarer Workflow
Kontrolle des Genehmigungsprozesses
Kundenspezifisches Branding
Offline-Zugriff
Prozess-/Workflow-Automatisierung
Regelbasierter Workflow
SSL-Sicherheit
Umfragen & Feedback
Versionskontrolle
Volltextsuche
Vorlagen-Management
Web-Formulare
Werkzeuge zur Zusammenarbeit
Wirtschaftsprüfung-Management
Workflow-Management
Zugriffskontrollen / Berechtigungen
Siehe die vollständige Dokumentenautomatisierung Software Liste
API
Aktivitäts-Dashboard
Alarmfunktion / Benachrichtigungen
Anpassbare Vorlagen
Audit Trail
Benutzer-Management
Berichterstattung / Analyse
Berichterstattung und Statistik
Campusbenachrichtigungen
Chat / Messaging
Daten-Import / -Export
Desktop-Benachrichtigungen
Drittanbieter-Integration
E-Mail-Benachrichtigungen
Echtzeit-Aktualisierungen
Echtzeit-Benachrichtigungen
Echtzeit-Berichterstattung
Echtzeit-Daten
Echtzeitüberwachung
Einkauf & Empfang
Ereignisgesteuerte Aktionen
Erinnerungen
Geografische Karten
Geolokalisierung
Geotargeting
Kommunikationsmanagement
Kontakt-Datenbank
Kontaktmanagement
Live-Chat
Massenbenachrichtigungen
Mehrsprachig
Mehrsprachige Meldungen
Mobile Benachrichtigungen
Mobiler Zugriff
Multi-Channel-Kommunikation
Push-Benachrichtigungen
Risiko-Warnungen
SMS-Nachrichtenversand
Sichere Datenspeicherung
Standortverfolgung
Statusverfolgung
Störfallmanagement
Szenarioplanung
Terminplanung
Umfragen & Feedback
Verfolgung von Interaktionen
Vorlagen
Zugriffskontrollen / Berechtigungen
Zwei-Wege-Kommunikation
Überwachung
Siehe die vollständige Emergency Notification Software Liste
ACH Zahlungsabwicklung
API
Abrechnung & Rechnungsstellung
Aktivitäts-Dashboard
Aktivitätsmanagement
Anpassbare Berichte
Anpassbare Formulare
Anpassbare Vorlagen
Anwesenheitsmanagement
Barcode / Tickets scannen
Berichterstattung und Statistik
Bestandsverfolgung
Besucherregistrierung
CRM
Check-in/Check-out
Dokumentenmanagement
E-Mail-Management
E-Mail-Vorlagen
Elektronische Zahlungen
Erinnerungen
Event-Ticketing
Eventplanung
Facility-Management
Familien-Mitgliedschaften
Formularverwaltung
Gerätenachverfolgung
Kalenderverwaltung
Kinderbetreuung
Klassenterminplanung
Kommunikationsmanagement
Kreditkartenbearbeitung
Kreditplanung
Kundendatenbank
Kundenkonten
Liga- / Team-Management
Mitarbeitermanagement
Mitgliedschaft-Management
Preis- / Margen-Management
Rechnungsmanagement
Registrierungs-Management
Reservierungs-Management
SMS-Nachrichtenversand
Self-Service Portal
Social-Media-Integration
Veranstaltungskalender
Veranstaltungsmanagement
Vermietungs-Management
Vertrags-/Lizenz-Management
Webseitenintegration
Wiederkehrende- / Abonnement-Abrechnung
Whitney L.
Administrative Assistant in Kanada
Verifizierter Nutzer auf LinkedIn
Non-Profit-Organisation Management, 1.001-5.000 Mitarbeiter
Verwendete die Software für: Mehr als 2 Jahre
Epact
Vorteile:
everything can be on one place, and you can edit and update information at any time. You can access it on your phone through the app
Nachteile:
some times can be hard to navigate if you are not computer savvy
Antwort von ePACT Network
vor 3 Jahren
Thanks for taking the time to leave us a review, Whitney! We've made some recent changes to our system to ensure it's fully responsive on mobile devices, and there are overall improvements for flow on desktop as well, so we hope that helps those less confident in their computer skills. Please don't hesitate to reach out to your Account Manager, our Customer Success Team, or our Help Center for lots of resources to help you and your families get the most out of ePACT. Thanks again!
Molly L.
Program Coordinator in USA
Sport, 5.001-10.000 Mitarbeiter
Verwendete die Software für: Mehr als 1 Jahr
EPACT SOFTWARE CITY OF BOULDER COLORADO REVIEW
Kommentare: Overall experience is good. I love the quick responses I get from anybody I email so that is very nice!
Vorteile:
-I love that we are saving so much paper -I run multiple camps so Epact is awesome that parents only have to fill out the paperwork once and it transfers to each camp -I feel it is easy from a parents standpoint and admin to use -Everything is right in one app where you need it to be -The app function is awesome and really easy to use -Overall I feel its a great software
Nachteile:
-I really do not like that when a form is outstanding because it is missing certain info that the admin still cannot view it. This is really hard for us when parents are telling us they filled everything out and cannot figure out what they need to do to make it complete and we cannot view it to see what they are missing so we cannot guide them anywhere but the helpdesk. It also is hard when we get audited by licensing that we cannot view anything in that kids file. -There are certain pieces of information that our licensing dictates for us to have on the forms and when there are additions that we have to add to epact they can only add it as a waiver. When it is added as a waiver parents are only signing off that they did something when in reality they did not and then the info is missing. An example for this is, I needed parents work names, phone number and addresses to be added to the parent info section, that was added but not required so they added a waiver for parents to sign that they added that info but they never do, they just sign off on the waiver that they did.
Antwort von ePACT Network
vor 3 Jahren
Thanks for taking the time to leave us a review, Molly! We understand that it can be a challenge to support families with their ePACT forms when you can't see the details that are missing. However, the privacy and security of families' data is our top priority, which is the reason you can't see information on a record before it's completed. Being able to see data requires the family to choose to share their ePACT record with your organization. We are looking at ways to make it easier for parents to identify what information is missing as they're working through the form. We're also working on fixing the contact information section too, so stay tuned for more details. We'll pass both of your comments on to our Product Team as this is really valuable feedback for us. Thanks again and please don't hesitate to let us know how we can continue to support you and your department!
Terrin A.
Youth Programs Coordinator in USA
Staatsverwaltung, 501-1.000 Mitarbeiter
Verwendete die Software für: 1-5 Monate
still learning
Kommentare: customer service for set up has been awesome
user friendly
still learning the ins and outs
Vorteile:
shared with other programs when things are completed correctly, the ease of finding information quickly
Nachteile:
no Spanish translation I can't see the parent view when they call and ask questions about how to finish profile still don't understand how it talks with ACTIVE wish there was better training on the program.. maybe there is an I was just not informed of it
Antwort von ePACT Network
vor 2 Jahren
Thanks for taking the time to leave us a review, Terrin! To address your feedback: - We're working on adding multiple languages to ePACT, including Spanish, so stay tuned for those. - Administrators only see completed information from a parent/family - you cannot access the parent view as it's from their account and is private to them. To assist families, we recommend referencing the form that was approved with our Implementation Specialist at your account set up. - To learn more about how our ACTIVE Net/ePACT API works, there is a webinar on our website that you can download. Also, you can learn how to enable auto-reminders and reconfirms by visiting our Help Center. - For Administrator Training, there are recordings of our recent webinars on our Help Center as well. Thank you for using ePACT and if you have any additional questions or support needs, please don't hesitate to reach out!
Amanda C.
Supervisor in USA
Non-Profit-Organisation Management, 1.001-5.000 Mitarbeiter
Verwendete die Software für: Mehr als 2 Jahre
Great for Child Care, Camps and Afterschool Programs
Kommentare: My overall experience with ePACT has been amazing. It's transformed our communication with families and streamlined our processes. Families no longer have to fill out an information package every time the register for a break program, they just need to log in to ePACT and confirm that their information is current.
Vorteile:
Using ePact has meant that our organization has gone from a 18 page registration package to 2 pages. Our employees can access children's information with ease at any time and parents can update it as necessary. Recently we added the text and email notification feature and during the recent power outages it meant that we were able to notify families of the outages at the programs, the steps we were taking to ensure their child's safety as well as where to locate us once they arrived.
Nachteile:
The phone app does not update automatically, once in the app you do need to select "Update Records" to provide you with the most recent information for participants
Antwort von ePACT Network
vor 3 Jahren
Thanks for taking the time to leave us a review, Amanda! We're so happy to hear that ePACT continues to make life easier for your staff and the families you serve. Our Admin App requires staff to prompt record updates upon log in because there can be a lot of data to download, especially before the start of a program or activity. We recommend that staff perform updates on a secure, wireless connection to avoid using up data on their devices, and a manual prompt is the best way to protect your data plans and ensure that records aren't being downloaded on an unsecured network. Thanks again for your feedback, and please let us know if there's anything else we can do to support you!
Sara S.
Recreation Programs Coordinator in USA
Erholungseinrichtungen & -dienstleistungen, 51-200 Mitarbeiter
Verwendete die Software für: 1-5 Monate
1st Year ePACT User
Kommentare: Overall, ePACT has been a great additional to our camp programs. I think it is easier for parents, staff, and administration to access and update emergency contact information and health forms with ease.
Vorteile:
I like that this software is easy to use from the administrative side. The best feature is that it sends regular reminders to parents to fill out their required paperwork. Access to emergency documents from anywhere is extremely easy. And, of course...it's paperless!
Nachteile:
Getting people to fill out paperwork to the point of uploading their immunizations and required documents can be tough. Parents struggled with uploading photos and immunization records, and I don't like that I have 0 access to their emergency/contact information until that is all submitted. It makes it hard when a camper is dropped off and we don't have access to even contact a parent to have them fill this out (in the case of registration software information being out of date).
Antwort von ePACT Network
vor 2 Jahren
Thanks for taking the time to leave us a review, Sara! We're thrilled to hear that the automated reminders are making things even easier for you and that you're enjoying going paperless. We're happy to help you with any resources you might need to get parents on board with the new process and we can provide technical support to those who are struggling with any of the requirements. We completely understand the frustration of not being able to see information for a camper without a completed ePACT record, but this is a key way that ePACT protects participant information. Families give permission for authorized staff to view their records by selecting the "Share" button once they have completed their record. Consider providing families with a way to complete their ePACT record on-site to address those last-minute drop-offs so you're not missing that vital information. Thanks for choosing to use ePACT and don't hesitate to let us know how else we can help!