Was ist PowerSchool?
Ein Schulverwaltungssystem, das Prozesse wie die Anmeldung der Lernenden, die Überprüfung ihrer Fähigkeiten, die Analyse, die Einhaltung der Vorschriften und die Bezahlung beschleunigt.
Wer verwendet PowerSchool?
Nicht vom Anbieter bereitgestellt
Wo kann PowerSchool bereitgestellt werden?
Cloud, SaaS, webbasiert, Windows (On-Premise), Android (mobil), iPhone (mobil), iPad (mobil)
Über den Anbieter
PowerSchool
Ansässig in Folsom, USA
2000 gegründet
Telefon-Support
Chat
Erhältlich in diesen Ländern
Indien, Kanada, Vereinigte Staaten
PowerSchool Kosten
Startpreis:
Nicht vom Anbieter bereitgestellt
Keine kostenlose Testversion
Keine Gratisversion
PowerSchool bietet keine Gratisversion und keine kostenlose Testversion. Die kostenpflichtige Version von PowerSchool ist ab N/A verfügbar.
Über den Anbieter
PowerSchool
Ansässig in Folsom, USA
2000 gegründet
Telefon-Support
Chat
Erhältlich in diesen Ländern
Indien, Kanada, Vereinigte Staaten
PowerSchool – Videos und Bilder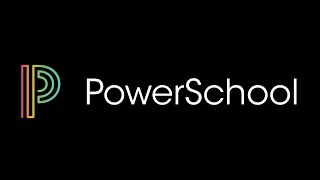 Kosten ähnlicher Produkte wie PowerSchool vergleichen
PowerSchool Funktionen
Anmeldung / Onboarding
Berichterstattung / Analyse
Berichterstattung und Statistik
Beurteilung-Management
Drittanbieter-Integration
Einstellungen (Personalbeschaffung)
Elternportal
Entschädigungsmanagement
Finanzmanagement
Individuelle Entwicklungspläne
Klassenbücher
Klassenzimmer-Management
Kommunikationsmanagement
Leistungsmanagement
Lernmanagement
Nachfolgeplanung
Personalbeschaffungs-Management
Personalverwaltung
Studenteninformationen/-dokumente
Trainingsmanagement
Verfolgen der Teilnahme
Zielsetzung / Nachverfolgung
Alternativen für PowerSchool
Bewertungen über PowerSchool
Aaron L.
Teacher in USA
Verifizierter Nutzer auf LinkedIn
Bildungsmanagement, 1.001-5.000 Mitarbeiter
Verwendete die Software für: Mehr als 1 Jahr
PowerSchool: Nice Interface and Easy to Use Features
Kommentare: Overall, PowerSchool offers an easy to navigate attendance and grading system for schools. They have done a nice job with the layout in that most things are easy to find and where you would be expected to find them. There are many customizations available at the district level, so successful implementation will also be dependent on your district set up and ensuring that they are getting input from the appropriate stakeholders.
Vorteile:
My school district switched over to PowerSchool about a year and a half ago. I now use it for grades, attendance, lunch counts, reports, and many other things. What I like most about PowerSchool is the interface. As a teacher, when I log in, the initial screen shows the things I use on a daily basis- attendance, lunch count, and contact information. I like that it is set up in a way that the things I use the most are right there. There is then an additional menu called "Power Teacher Pro" that is used for things like grade entries and reports that I might use more on a monthly basis. The report options offer lots of different variables and allows the user to create PDF, excel, and other types of files. Having these different options has been helpful.
Nachteile:
The user experience has been a positive one for me. However, the initial training we received could use some improvement. The training modules are fairly dry to sit through and can be confusing to navigate.
Melissa C.
Finance Manager in USA
Einzelhandel, 2-10 Mitarbeiter
Verwendete die Software für: 6-12 Monate
In Betracht gezogene Alternativen:
Great for employee training!
Vorteile:
We loved using Powerschool for new employee training. It had so much to offer and was very easy to use!
Nachteile:
There is nothing that I dislike about Powerschool.
Ingemar D.
Academic Dean in USA
Bildungsmanagement, 11-50 Mitarbeiter
Verwendete die Software für: Mehr als 1 Jahr
In Betracht gezogene Alternativen:
PowerSchool - Dated Software
Kommentare: It was difficult to use and often disrupted our day to day functions instead of improving them. The amount of training needed was too much and too often. It is definitely not cutting edge.
Vorteile:
It is used by an immense amount of schools and school districts. It has a lot of features and components.
Nachteile:
It is like the database programs from the 80's and 90's. It has survived so long by integrating itself so deeply into so many schools. The reason it is popular is only because it is irreplaceable in these large, districts. The cost is exorbitant. The features often cost more to add on. Even normal, everyday procedures can be difficult and need training. Training is farmed out to businesses that charge even more money. It has a very old interface. Nothing is graphical or visually pleasing. Often you must learn old database terms and codes to affect changes in the software. With the amount of money they must be making, you would think they would create a new product that is easy to use, easy on the eyes, etc. But I guess then they wouldn't be able to charge all the extra fees to learn how to use it.
Valerie M.
Teacher in USA
Bildungsmanagement, 51-200 Mitarbeiter
Verwendete die Software für: Mehr als 2 Jahre
Great Way to Keep up With Grades
Vorteile:
PowerSchool has been a great way for me to keep up with my children's assignments completed and not completed along with their grades. I like that I get alerted when grades have been put in.
Nachteile:
I have not found anything that would be a con.
Adelyn C.
Chief Executive Officer in USA
Verifizierter Nutzer auf LinkedIn
Verwendete die Software für: Mehr als 2 Jahre
I used this software in middle school and starting sophomore year in high school.
Kommentare: I think this was a significant upgrade from the software my school used to use for grading, although that software did have the grade calculation function that we wished PowerSchool had. The best thing about now using PowerSchool is that it doesn't crash as easily and it's easier to see grades at a glance. Additionally, teachers can make announcements and that function has been really helpful for my school as a whole.
Vorteile:
My favorite function in this software is that you can submit assignments through this and it will send you an email update that lets you know that it was turned in. This is helpful because sometimes teachers don't notice that something was turned in and will count it late and this way students have a way to back up their claim that it isn't late. I also really like that teachers can do things like vocab tests and simple multiple choice tests that self-grade and auto-input the grades because it's less work for both the teacher and the student and it's a fast turnaround. The third thing that I like about this software is that you can look at the calendar on the landing page and immediately see which assignments are more urgent (in terms of due dates). This makes our lives a lot easier because that way we don't have to write all the dates down for the assignments we have yet to complete.
Nachteile:
The software will sometimes crash and give us a picture of a cat with a ball of yarn and say that it's just tangled up, which gets frustrating because a lot of people my age obsessively check their grades and remind themselves of assignments, and we get very fidgety and stressed out if we can't see the grades because of all the things that could be being updated but that we just aren't able to see. Also, as far as my school's use of this software goes, we can't test to see what our grade would be if we get a certain grade on another assignment that the teacher has assigned point values to already. This is a function available in some other softwares in this category so students get frustrated that it's possible but the school makes it so we have to use outside resources to figure it out, or just our general math knowledge, when it could be much easier.