Was ist Altium Designer?
Altium Designer bietet nutzerfreundliche PCB-Konstruktionstools, mit denen sich komplexe Projekte effektiver gestalten lassen.
Wer verwendet Altium Designer?
Die Software wurde für Unternehmen aller Größen in den Bereichen Luft- und Raumfahrt, Verteidigung, Auftragstechnik, Elektronik und anderen Branchen entwickelt und ist eine CAD-Lösung (Computer-Aided Design) für Leiterplattenlayout und Schaltplanerstellung, Leiterplattendesign usw.
Wo kann Altium Designer bereitgestellt werden?
Cloud, SaaS, webbasiert, Windows (Desktop)
Über den Anbieter
Altium
1985 gegründet
Telefon-Support
Erhältlich in diesen Ländern
Vereinigte Staaten
Altium Designer Kosten
Startpreis:
325,00 $/Monat
Ja, kostenloser Test verfügbar
Keine Gratisversion
Altium Designer bietet keine Gratisversion, aber eine kostenlose Testversion. Die kostenpflichtige Version von Altium Designer ist ab 325,00 $/Monat verfügbar.
Über den Anbieter
Altium
1985 gegründet
Telefon-Support
Erhältlich in diesen Ländern
Vereinigte Staaten
Altium Designer – Videos und Bilder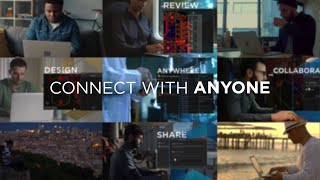 Kosten ähnlicher Produkte wie Altium Designer vergleichen
Altium Designer Funktionen
2D-Zeichnung
3D-Imaging
Berichterstattung / Analyse
CAD-Werkzeuge
Daten-Import / -Export
Fertigungsdesign-Daten
Alternativen für Altium Designer
Bewertungen über Altium Designer
Shamal J.
Student in Sri Lanka
Verifizierter Nutzer auf LinkedIn
Elektrische/elektronische Fertigung, 5.001-10.000 Mitarbeiter
Verwendete die Software für: Mehr als 1 Jahr
Altium Designer for an Electronic and Telecommunication Engineering Undergraduate
Vorteile:
As an engineering undergraduate we have to design lots of printed circuit boards. When I am using Altium designer I could easily design foot print according to the component I chose to use. In altium designer we can easily import the changes we made on the schematic . If we did any changes on the PCB design layout which are not on the schematic those changes also can be export to the schematic. We can customize the design rules such as track width, pad sizes, clearance and etc as we needed. That will help us to have the perfect PCB. When its comes to routing, auto-routing option in the altium is perfect. We only need to adjust routing rules according to our work then altium will do the routing part. We can easily generate files that are need to print PCB for an example if need to generate gerber files we only need to go the option that let us create gerber files and select the required layers and formats.
Nachteile:
If you are new to PCB designing it will be little bit difficult to learn altium at the first place with the time we will get familiar to the altium designer. If you looking for footprint for free in online sources it will little bit difficult.
Stuart S.
Electronic Design Engineer in UK
Verifizierter Nutzer auf LinkedIn
Automotive, 51-200 Mitarbeiter
Verwendete die Software für: Mehr als 2 Jahre
Great all-round circuit and PCB design package
Kommentare: As part of an electronic design team, Altium is an invaluable tool for cooperatively developing our designs. The robust library and project management features mean it is easy to have multiple engineers working on a design, and have everyone contributing to the company's library of components and templates. We can easily export 3D models of the PCBs for the mechanical team to check against physical constraints and the wide range of design file export formats keeps board houses happy. The ability to import designs and libraries from almost any other PCB package has been very useful and is worth mentioning.
Vorteile:
Creating and editing library components is straightforward and mostly works without error. The library and project management features are very powerful and suited to working in a corporate environment with large libraries. PCB layout editor is excellent with intelligent and relatively intuitive controls and behaviour. The view of the PCB layers can easily be customised to provide the clearest image of the user's desired section of the design. The 3D PCB view is great for easily visualising the board being worked on and can be used for basic fit-checking for enclosure and housings. If the company regularly designs PCBs for a certain enclosure or package space, a custom project template can be created, meaning when a new design is started the board area and any keep-outs and other restrictions are already loaded, saving time and mistakes.
Nachteile:
As a relatively heavyweight piece of software, startup times are slow and file access can be sluggish, especially if working on a network. Many of the default settings are not helpful, for example the connection matrix which determines which combinations of IC pin types on a net will cause an error. The default settings generate dozens of spurious warnings for a moderate-size schematic. The Bill of Materials feature, while useful, can be painful to use as it takes several minutes to generate the component table for a moderately complex design. This must be repeated if a mistake is found and a change must be made to the schematic.
Verifizierter Rezensent
CEO in Jamaika
Verifizierter Nutzer auf LinkedIn
Computer-Vernetzung, 2-10 Mitarbeiter
Verwendete die Software für: 6-12 Monate
Altium Designer the ultimate PCB CAD
Kommentare: Because of the ease of use and almost level learning curve, we were able to output project jobs faster than previously expected.
Vorteile:
Ease of use was excellent, learning curve was good and manipulation of components a breeze compared to our previous PCB design CAD. Three updates within the year we have been using Altium
Nachteile:
Recurring licensing cost was high and we will reduce licensing after first year. Have not any issues that are a problem.
Thushara S.
Student in Sri Lanka
Verifizierter Nutzer auf LinkedIn
Elektrische/elektronische Fertigung, 5.001-10.000 Mitarbeiter
Verwendete die Software für: Mehr als 2 Jahre
Altium Designer is advanced PCB designing tool.
Kommentare: Overall Altium is one of best PCB design software I've ever used.
Vorteile:
Altium Designer has thousand of advanced features to design PCBs. I really like the ability to make files of the PCB to send online PCB manufacturing service . Altium supports 3D view and we can clearly see how to fit PCB on my CAD design. Altium has thousands of flexible design rules and auto routing options.
Nachteile:
Altium has few bugs when exporting designs. instead of that default components library has only very few essential components. Even I find component footprints or library from internet I have to go through number of steps to add them to Altium every time.
Verifizierter Rezensent
Electrical Engineer in USA
Verifizierter Nutzer auf LinkedIn
Maschinenbau oder Wirtschaftsingenieurwesen, 2-10 Mitarbeiter
Verwendete die Software für: Mehr als 2 Jahre
Altium Designed: Simply the best at this price point
Vorteile:
The 3D CAD integration has been an absolutely killer feature for my company. Several projects literally could not have gone to market without it. The competitive edge that it gives my company to design clever, compact designs has effectively paid for the Altium license several times over. As a product, Altium Designer is unbeatable without paying 3-10x as much. Possibly much more, I didn't explore that market extensively once it became clear the wealth of features that Altium Designer offered.
Nachteile:
Altium, as a company makes me wonder about Altium Designer's long term prospects. The company has made several questionable market decisions in the past 5 years that makes me uncertain if their upper management really understands how their users use their product. Ah, well. They're not the first company to have this problem.