Was ist Figma?
Die Software ermöglicht die Erstellung, Bearbeitung und das Teilen von nutzerdefinierten Designs in einer webbasierten Lösung, die für Windows, Mac oder Linux verfügbar ist.
Wer verwendet Figma?
Nicht vom Anbieter bereitgestellt
Wo kann Figma bereitgestellt werden?
Cloud, SaaS, webbasiert, Mac (Desktop), Windows (Desktop), Android (mobil), iPhone (mobil), iPad (mobil)
Über den Anbieter
Figma
Ansässig in San Francisco, USA
Erhältlich in diesen Ländern
Vereinigte Staaten
Über den Anbieter
Figma
Ansässig in San Francisco, USA
Erhältlich in diesen Ländern
Vereinigte Staaten
Figma – Videos und Bilder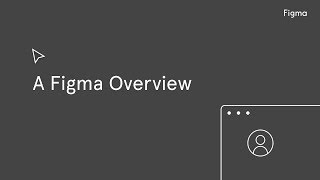 Kosten ähnlicher Produkte wie Figma vergleichen
Figma Funktionen
Bildbearbeitung
CAD-Werkzeuge
Designvorlagen
Werkzeuge zur Zusammenarbeit
Nitin S.
Senior Graphics Designer in Indien
Verifizierter Nutzer auf LinkedIn
Informationstechnologie & -dienste, 1.001-5.000 Mitarbeiter
Verwendete die Software für: Mehr als 2 Jahre
Friendly and easy to use design protyping tool for every UX designer
Kommentare: Overall I am happy with figma and I might not switch easily to other tool too soon. They have all thing in one application where me and my team create graphics, extract files in png or jpg or svg. And they have good community online that helps whenever you stuck somewhere and that same community contributes for plugins to make life easy for UX designers.
Vorteile:
I loved the way figma have created their ui as I can use it for website and app prototyping, they provided simple easy to learn tool box which is much similar to other alternative so even if you need to switch to a new prototyping toll you can learn it very easily and start your work. And compared to other bog alternatives figma have free version to support self learners practice industry level designing easily by seeking their guides.
Nachteile:
I am exploring this tool since 2 years and it amaze me with some of the unique features that I haven't discovered. But I don't like their time consuming real time prototype views if you have lots of screens to made in an app, it makes it too slow to see real time working preview. Also they should provide different screen size optimization option that works on previewing apps.
Jaka M.
Product Designer in Slowenien
Design, 2-10 Mitarbeiter
Verwendete die Software für: Mehr als 1 Jahr
In Betracht gezogene Alternativen:
Excelent for collaboration on design
Kommentare: It is a great piece of software. It brings fresh ideas to UI design. It is a online-only tool so you can access your files anywhere.
Vorteile:
It is fast and reliable in what it does - designing interfaces. It features a rich community where templates can be found and offers good handoff options for developers.
Nachteile:
Pricing model. You need to be in a team and each user has to be paid for. If you're in more than one team, you still have to be paid for in every team. Also, prototyping tools could be improved with features like sticky elements and inputs.
Anna P.
Marketing in Australien
Verifizierter Nutzer auf LinkedIn
Marketing & Werbung, 2-10 Mitarbeiter
Verwendete die Software für: 6-12 Monate
Terrible Customer Service
Kommentare: Terrible. Customer service makes my blood boil. The software itself is ok. It's quite complex for an occasional user so I'd not recommend it.
Vorteile:
Probably has some good features, but I haven't used it enough to really say.
Nachteile:
Using Figma is not a core part of my work. However, from time to time clients and team members share wireframes or designs with me. To be able to comment or view these designs, at some stage I have created a FREE account. However, as a freelancer, I worked with many clients over the years and some of them give me a business gmail to use while I have worked with them. Because of this, I am unable to pinpoint when I created the account, everyone I might have collaborated with, and what teams I might be a member of. To my knowledge, I only made a couple of personal designs on Figma in the past couple of months. Recently my business structure changed, and my g-suite profile (with custom domain) that I created Figma with is now an alias of the G-suite of my new business. Because of this, logging in via Google profile no longer works. Reaching out to support with the email address that the account was created with is completely unfruitful. The contact person, [SENSITIVE CONTENT] is behaving like I am trying to fraudulently access a bank account, and it's not possible for me to answer her questions to unlock my account and access. Some of the questions (not all fit): - Date of account creation (estimated month/year - Approximate number of named .fig files owned/created by the account - Specific names or URLs of 3-5 .fig files - The names of other collaborators on your teams or files, the file or team you collaborate on - The last 4 digits and expiry of your payment method
Yulia L.
Graphic Designer in USA
Verifizierter Nutzer auf LinkedIn
Marketing & Werbung, 2-10 Mitarbeiter
Verwendete die Software für: Mehr als 1 Jahr
In Betracht gezogene Alternativen:
Best for UX and collaboration
Kommentare: I was skeptical about switching from Sketch to Figma because Sketch worked just fine. However, when I saw how the collaboration works and how easy it is for the developers to build websites designed in Figma, I changed my mind.
Vorteile:
Figma takes collaboration to the next level: our designers, project managers, and clients comment, ask questions, and correct layouts at the same time. In addition, you can limit the status of each participant without worrying that someone will disturb the harmony in the design. All versions and changes are stored in Figma and you can "roll back" to the right one at any time. I no longer need to store dozens of files on my computer and remember which file had the design with the element that the customer asked to remove and now wants to return.
Nachteile:
Figma is great for web design, UX/UI, and even making presentations. However, it doesn't fully replace Adobe Creative Cloud, you will still need to use other design software.
Adriene M.
Product Designer in Brasilien
Verifizierter Nutzer auf LinkedIn
Bankwesen, 51-200 Mitarbeiter
Verwendete die Software für: Mehr als 1 Jahr
the software that changed my collaborative work
Kommentare: With Figma, we were able to create more collaborative design critiques, more productive developer meetings, and broader file organization.
Vorteile:
The best thing is being able to open Figma ANYWHERE and have all the files synced. In addition to being able to edit everything thru the browser. It is easy to use, similar to what we've always had in Graphic Design. Also, it is the perfect software to work collaboratively with team designers, product managers, and developers. Prototyping is fundamental for the project's stakeholders. Being able to do all this (and with animations) without changing software is amazing.
Nachteile:
It could have more image editor options like removing backgrounds and changing colors, for that I need to use another software and then go back to Figma. It seems that some non-solved problems are left to the community to solve with plugins.