Was ist ConvertKit?
E-Mail-Marketing-Software für Entwickler*innen, die bedingte Inhalte für verschiedene Arten von Abonnent*innen unterstützt.
Wer verwendet ConvertKit?
Die Software wurde entwickelt, um Schöpfer*innen zu helfen, ihren Lebensunterhalt online zu verdienen. Ein/e Schöpfer*in kann ein/e Blogger*in, ein/e Dichter*in oder ein Podcaster sein. Schöpfer*innen verdienen ihren Unterhalt damit, Inhalte zu erschaffen, auf die es ankommt und sie machen dies online.
Wo kann ConvertKit bereitgestellt werden?
Cloud, SaaS, webbasiert
Über den Anbieter
ConvertKit
Ansässig in Boise, USA
2013 gegründet
Telefon-Support
Chat
Über den Anbieter
ConvertKit
Ansässig in Boise, USA
2013 gegründet
Telefon-Support
Chat
ConvertKit – Videos und Bilder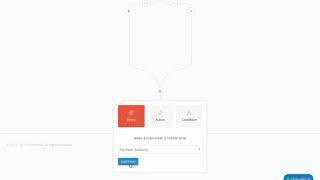 Kosten ähnlicher Produkte wie ConvertKit vergleichen
ConvertKit Funktionen
Abonnenten-Management
Anpassbare Felder
Automatische Antworten
Berichterstattung / Analyse
CAN SPAM-Compliance
Drip-Kampagnen
E-Mail-Tracking
Email-Kampagnen-Management
For Small Businesses
Kampagnenmanagement
Kontaktmanagement
Leadmanagement
Listen-Management
Marketing-Automatisierung
Mobil-ootimierte E-Mails
ROI Tracking
Segmentierung
Vorlagen-Management
WYSIWYG-Editor
Zielseiten / Web-Formulare
Alternativen für ConvertKit
Bewertungen über ConvertKit
Amber Rose
Blogger in USA
Verifizierter Nutzer auf LinkedIn
Marketing & Werbung, Selbstständig
Verwendete die Software für: Mehr als 2 Jahre
Best Email Marketing Software
Kommentare: ConvertKit has been the best email marketing software I've used. Even though there are free products, start with ConvertKit. You'll make the switch eventually so just start here.
Vorteile:
My favorite feature of ConvertKit is how thorough everything is. For example, there are multiple ways to accomplish your goal, which means you can chose a method that works for you and be successful. The metrics feature is amazing - you always know if your emails were received well from your subscribers. I love the ability to have a series, to test your headlines, and to understand the analytics. The BEST feature is the tagging feature. You can have multiple businesses, lists, and passions but still use ONE product. Just use the tagging feature to give your subscribers identifying tags and you can send them curated emails based on what you know about them. I have used Aweber and Mailchimp - ConvertKit is best.
Nachteile:
Sometimes the software can have a learning curve. There are robust features (which make the price VERY worth it), but knowing how to use everything can be challenging . There is a lot to remember. Yes, they have templates and guides and support, but it's still a bit to learn.
Stephanie
Owner in Kanada
Marketing & Werbung, Selbstständig
Verwendete die Software für: Mehr als 2 Jahre
The best email software for bloggers and course creators
Vorteile:
ConvertKit is your best friend if you are a course or content creator and need to manage a lot of email addresses, send weekly emails, and use automations and auto-emails for sales and marketing. I do a lot of lead magnet generation and have so many different segments of email subscribers - CK is made exactly for this. I love how simple it is, it doesn't got bogged down with email design too much, it's more about functionality and high deliverability.
Nachteile:
I can't think of anything I don't love about ConvertKit for email. For landing page design, there's a lot of customization that's missing, but I don't use it for that primarily.
E-Learning, Selbstständig
Verwendete die Software für: Mehr als 2 Jahre
Lots of quirks, customer service is awful
Kommentare: Overall, it's an ok tool. A lot of the glitches have cost me money (i.e. sending coupons to my list and excluding purchasers... only to find out prior purchasers still received the email). I've had requests for "discounts" from people who have received these emails after purchasing a product at full price. They are not happy. When people get stuck in sequences they go "cold"... then I end up sending a reengagement sequence before removing from my list and these people get very mad too... they have been expecting to hear from me and think that I don't send to my list regularly. Overall I really feel like just a number to ConvertKit. They don't care about my business and charge a FORTUNE. I think this product has hurt my business, cost me money and soured my reputation. In my opinion if they are charging such a premium price it really should be top notch and this really falls short in a lot of ways. I really wish I thought long and hard before signing up with them as it's going to be a NIGHTMARE to switch. I feel really "stuck" with using them and it's such a nightmare to manage at this point.
Vorteile:
I like the features this has - the visual automations are great. It gives you the ability to customize how your subscribers will go through your funnel. The forms are easy to create relatively easy to set up.
Nachteile:
The system is really quirky. I often times get people "stuck" in my funnel where they opt out of a sequence and then are just sitting in an automation. It gets really frustrating trying to troubleshoot all of the scenarios and errors that can happen. Overly complex to deal with. I've noticed that certain things that should just work need special attention... like moving to the next part of an automation sequence when leaving another. Or "rules" you don't remember making end up messing up other tags or segments. There's literally no way to troubleshoot this stuff on your own the information is just not available so you'd have to go through every individual subscriber to see how they got stuck or got sent an email they shouldn't. If you're looking for support... GOOD LUCK. This is the worst support I've had. They have a chat and you get switched from person to person over the course of multiple days. They sometimes send an email with the support details, and if you reply to that apparently the chat people don't receive it. I've repeated myself over the course of 5 days now and still can't get anyone to understand the issue.... let alone apologize for a mistake that looks like a glitch in their system. I've asked for a manager and the people on the chat just ignore that. There's no phone number to call. It's like talking to a brick wall. I also don't like that there's very little you can do to customize emails. You really can't design them in any way.
Louise
Business Owner in Kanada
Professionelles Training & Coaching, 2-10 Mitarbeiter
Verwendete die Software für: Mehr als 1 Jahr
Love the automation Convertkit provides
Kommentare: I needed an email software that reaches leads without going into their junk email, that was reliable, flexible and allowed many different pathways for leads. This makes it so much easier to send personalized messages.
Vorteile:
I love the detailed automation you can set up and it is fairly easy once you know how. I really like the function that you can tag leads and send them into different funnels and send them personalized emails. This helps with conversion rate.
Nachteile:
It does take a little bit to learn. Such as when you set up rules and such in the automation it can get a little overwhelming but once you get the hang of it, it is easy and quick to set up.
Kunst & Handwerk, Selbstständig
Verwendete die Software für: Mehr als 1 Jahr
Tiarra's Convertkit Survey
Kommentare: Great experience!!
Vorteile:
I love how I can easily store all of my contacts in one place. The customization, segmentation and they offer lots of other services now like products and memberships
Nachteile:
After you surpass 1000 the pricier can get pretty expensive quickly. It might be best to then move on to an all in one platform