Was ist StoryTap?
StoryTap is a patented video engagement platform that lets brands easily create and share authentic experiences from real customers and employees at scale. Using the StoryTap platform, companies can create compelling and highly searchable video content—without the high production costs. StoryTap helps leading organizations improve brand awareness, connect with more customers and prospects, and boost bottom-line results.
Wer verwendet StoryTap?
Tap into StoryTap's video automation platform and start collecting authentic video content at a scale that resonates with your customers and boosts SEO rankings.
Wo kann StoryTap bereitgestellt werden?
Cloud, SaaS, webbasiert, Mac (Desktop), Windows (Desktop), Linux (Desktop), Chromebook (Desktop), Android (mobil), iPhone (mobil), iPad (mobil)
Über den Anbieter
StoryTap
2014 gegründet
Telefon-Support
Erhältlich in diesen Ländern
Australien, Kanada, Vereinigte Staaten, Vereinigtes Königreich
Über den Anbieter
StoryTap
2014 gegründet
Telefon-Support
Erhältlich in diesen Ländern
Australien, Kanada, Vereinigte Staaten, Vereinigtes Königreich
StoryTap – Videos und Bilder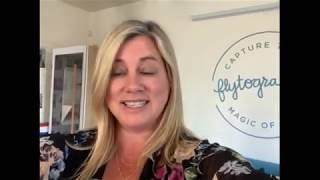 Kosten ähnlicher Produkte wie StoryTap vergleichen
StoryTap Funktionen
API
Alarmfunktion / Benachrichtigungen
Anpassbare Formulare
Anpassbare Vorlagen
Berichterstattung / Analyse
Berichterstattung und Statistik
Content-Management
Dashboard
Datenvisualisierung
E-Mail-Management
Echtzeit-Benachrichtigungen
Engagement-Tracking
Feedback-Management
Kampagnenmanagement
Kommunikationsmanagement
Konversion-Tracking
Kundenerlebnis-Management
Kundensegmentierung
Kundenspezifisches Branding
Lead-Erfassung
Medienbibliothek
Multi-Channel-Vertrieb
Multichannel-Datenerfassung
Multichannel-Kampagnen
Nachverfolgung der Marken
Negatives Feedback Management
Nutzerbewertungs-Anfrage
Nutzerbewertungs-Notifikation
ROI-Tracking
Reaktions-Management
Sammeln von Nutzerbewertungen
Sentiment-Analyse
Social-Media-Integration
Teilen in sozialen Medien
Terminplanung veröffentlichen
Textanalyse
Texteinblendung
Video-Erfassung
Videobearbeitung
Videoerstellung
Visuelle Analytik
Vorlagen
Werkzeuge zur Zusammenarbeit
Überprüfung bewerten
Überwachung der Beschwerden
Alternativen für StoryTap
Bewertungen über StoryTap
Durchschnittliche Bewertung
Preis-Leistungs-Verhältnis
Nutzerbewertungen nach Unternehmensgröße (Angestellte)
<50
51-200
201-1.000
>1.001
Bewertungen nach Punktzahl finden
Elijah
NetSquared Community Manager in Kanada
Verifizierter Nutzer auf LinkedIn
Non-Profit-Organisation Management, 201-500 Mitarbeiter
Verwendete die Software für: 1-5 Monate
Give your community a voice
Kommentare: I LOVED using storytap — it solved my "no events during COVID-19" problem. It provided me with weeks of unique community-driven content that allowed me to grow my community and keep my volunteers engaged.
Vorteile:
I used Storytap for a campaign with my #Tech4Good meetup volunteers. Each member recorded a 2 minute clip with tips to our membership for working from home during COVID-19. The process was very simple for the end users — the storyguide ensured I received videos in a usable format and the full access to the video clips gave me flexibility for using the clips anywhere.
Nachteile:
Some video clips had low audio levels because of user error — if the software was able to give warnings based on low audio recording levels or bad lighting that would improve the quality of the video clips collected.
Craig
Marketing & Communications Coordinator in Kanada
Bildungsmanagement, 2-10 Mitarbeiter
Verwendete die Software für: 6-12 Monate
Video reviews made easy!
Kommentare: It's great! Not only is the platform powerful and effective but the level of customer service provided by Bernadette and team is exactly the reason we love working with StoryTap.
Vorteile:
StoryTap is a turnkey solution that has given us the ability to easily and quickly integrate video reviews/testimonials/Q&As into our marketing strategy. What we really like about using StoryTap is the authenticity of the people submitting the videos. These aren't overly produced, highly polished videos - we get real people speaking truthfully about our services, and for us, no amount of marketing dollars can achieve the same, honest result.
Nachteile:
Customizing the video player to match our web properties was a bit tricky. Fortunately, the folks at StoryTap connected us with technical support who guided us through setup and embedding without issue.
Andrew
Social Content Manager in USA
Hochschulbildung, 1.001-5.000 Mitarbeiter
Verwendete die Software für: Mehr als 1 Jahr
Easy to use for a social media manager on the periphery of the project
Kommentare: Overall this is a great tool to not only create video content but to store it. The premise is easy enough, but as someone who comes in and out of the process/ not involved in the recording of it, it's so easy to search and download videos. Your interface is so nice and smooth and it's really helped me share more stories with our digital audiences.
Vorteile:
I think the ease of the platform combined with the support of our rep. has made using StoryTap so great, and uniquely different from other platforms. I'm able to come in as a I need at any time of the user journey and pull videos (full or in segments) to upload to social. On the few moments I need assistance, I'm able to get immediate help from our rep and she's been so great, before, during, and after we launched.
Nachteile:
My only complaint is something that I recently learned the trick to, so it's not really a complaint as a user error and that is the storyline feature on the video information pop out. It starts the story prompt, and as someone who comes in looking for specific moments / clips I can share, I was hoping to see what's said without having to listen to each of them. I've since learned I can see that on the transcript tab. I guess it'd be nice to see them both, vs. separate, but otherwise I don't have critical feedback.
Kaare
Business Analyst II in Kanada
Telekommunikation, 10.000+ Mitarbeiter
Verwendete die Software für: 6-12 Monate
Critical Platform For Success
Kommentare: StoryTap solved a fundamental challenge for our online content strategy and was easily able to slot into ecosystem and culture. StoryTap has been providing an innovative solution for our business and driven positive outcomes for our customers & business through its expertise in online content and brand management. The staff has a wonderful attitude and has gone above and beyond in helping us make the most out of the platform. In particular, Andrea, Louise, and Daniel have provided service above and beyond expectations and have kept us on track to meet business targets
Vorteile:
-The external platform itself is sleek and aesthetically pleasing -The concierge services are invaluable in keeping our goals on track -The internal platform is simple and intuitive - it is very easy for us to get new technicians to leverage the program -Reporting provided through the platform is extremely helpful especially when cross referencing it
Nachteile:
I would be very keen to see a product roadmap n future enhancements & development work. This type of strategic collaboration helps us work make the most out of the product & help us plan future projects.
Samantha
Consultant in USA
Bildungsmanagement, 501-1.000 Mitarbeiter
Verwendete die Software für: Mehr als 1 Jahr
No Substitute for Creating Content at Scale
Kommentare: Really great experience. I have since moved on from Anderson, but would love to work with them again if the opportunity arises.
Vorteile:
I don't know of any other software that can generate this much content so quickly. I think that's the most valuable feature of StoryTap. Secondly, the data reports that synthesize all the data points makes decision-making so easy and saves so much time internally. And of course, the Support team they provide to help guide you through template creation, website placement, etc. is incredibly knowledgable and dedicated to helping your team achieve its goals.
Nachteile:
There was nothing that really was a deal breaker. If StoryTap is looking to develop new features, I would recommend an editor/trimmer and continuing to focus on the sweet spot between mass production and customization. Maybe more self-serve?