Was ist Customer.io?
E-Mail-Marketingplattform für Unternehmen, die Push-Benachrichtigungen, Transaktions-E-Mails, Marketingnachrichten usw. versendet.
Wer verwendet Customer.io?
Customer.io bedient datengesteuerte Internetunternehmen, die personalisierte Nachrichten in Branchen wie SaaS, B2C, Bildungstechnologie sowie in mobilen Apps, Webmarktplätzen und mehr senden müssen.
Wo kann Customer.io bereitgestellt werden?
Cloud, SaaS, webbasiert
Über den Anbieter
Customer.io
2012 gegründet
Über den Anbieter
Customer.io
2012 gegründet
Customer.io – Videos und Bilder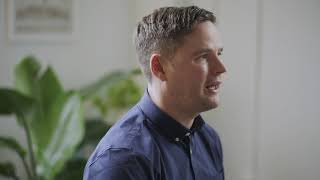 Kosten ähnlicher Produkte wie Customer.io vergleichen
Customer.io Funktionen
AB-Tests
Abonnenten-Management
Anpassbare Felder
Anpassbare Vorlagen
Berichterstattung / Analyse
CAN SPAM-Compliance
Content-Management
Drip-Kampagnen
Email-Kampagnen-Management
Engagement-Tracking
Ereignisgesteuerte Aktionen
Kampagnenanalysen
Kampagnenmanagement
Kontakt-Datenbank
Kontaktmanagement
Kundendatenbank
Kundenhistorie
Kundensegmentierung
Lead-Erfassung
Lead-Qualifizierung
Leadmanagement
Listen-Management
Marketing-Automatisierung
Mehrere Kampagnen
Mobil-ootimierte E-Mails
Multichannel-Marketing
SMS-Marketing
Segmentierung
Vorlagen-Management
WYSIWYG-Editor
Alternativen für Customer.io
Bewertungen über Customer.io
Max V.
Head of Growth in Niederlande
Verifizierter Nutzer auf LinkedIn
Informationstechnologie & -dienste, 11-50 Mitarbeiter
Verwendete die Software für: 6-12 Monate
The perfect platform to set up product-driven email communications with customers at scale
Kommentare: What I really like is that we use our own database as the single source of truth, and not the email platform database which is never up to date. With Customer.io we use real-time data from our own platform (B2B SaaS) which helps me as a marketer to always communicate with customer segments in the best possible way. Customer.io provide lots of options to filter based on segments and rules which comes in very handy when you want to create cool workflows. Overall, extremely happy with the platform.
Vorteile:
Easy-to-use and intuitive email and marketing automation platform. Especially the ability to send out webhooks makes it very strong.
Nachteile:
The initial set up requires some help from a developer but if you have that sorted out, it's really easy to use.
Verifizierter Rezensent
Data Marketing Storyteller in Rumänien
Verifizierter Nutzer auf LinkedIn
Marketing & Werbung, 51-200 Mitarbeiter
Verwendete die Software für: 6-12 Monate
A very useful tool for non-developer, tech-savvy marketers
Kommentare: I've tried many marketing automation tools and this hits the spot in terms of what a tech-savvy non-developer can do. There's a fine line between an eye-candy platform that scores low on customization and a fully fledged tool that requires constant support from a developer. Customer.io walks that line gracefully, allowing me to control onboarding and loyalty processes and much more.
Vorteile:
I like that I have yet to hit its limitations. Usually if a feature isn't readily available, the platform is open enough for me to find a workaround that gets the job done. Kudos for customer support, a real win! :)
Nachteile:
It could use more or better filtering and search options, as the segments, campaigns and attributes can turn into chaos if multiple people use it for different purposes. The learning curve was a bit steep. Except for the quite useful knowledge base and great customer support, I would have enjoyed some video tutorials/onboarding experience.
Shilpa S.
Marketing Manager in Indien
Verifizierter Nutzer auf LinkedIn
Internet, 10.000+ Mitarbeiter
Verwendete die Software für: 1-5 Monate
Email automation tool
Kommentare: I don't find this product very easy to use but it's one of the best so far I've used in the email automation space.
Vorteile:
I liked that I could run my drip campaigns on this tool. The complexity of the drips could be managed.
Nachteile:
It requires a dedicated developer which might not always be possible. There should be a few automated codes.
Siti saleha A.
Sales And Marketing Specialist in Tschechien
Verifizierter Nutzer auf LinkedIn
Telekommunikation, 10.000+ Mitarbeiter
Verwendete die Software für: Mehr als 1 Jahr
Email marketing with Customer.io
Vorteile:
I really like the email template in here, especially for the newsletter. The template is easy to edit and reorganized and can be reused again. The tools are easy to use and as a non technical software user, it make me really happy when i can use a new software without any problem arise.
Nachteile:
Thing that i like least about this software is, the customer support isn't very active and it takes time for them to reply my tickets and email. It drags the issue that I have from be fixed while it can be quickly fixed if they can attend the support quickly.
Michael K.
Chief Executive Officer in
Verifizierter Nutzer auf LinkedIn
Informationstechnologie & -dienste, 11-50 Mitarbeiter
Verwendete die Software für: 1-5 Monate
Quelle: GetApp
Great Customer Email Tool - Content Creation Needs Improvement
Kommentare: We have been using Customer.io for nearly three months, and it has revolutionized the way our SaaS business communicates with its customers. From multi-part onboarding of new customers to re-stimulation of lapsed users to announcements of new features, Customer.io has been a dream come true for our subscription business. Building a sequence ("workflow") of emails, triggered by a particular event (like SIGN-UP or UPGRADE or CANCELLATION) is a snap. And applying it to individual customer segments is easy, though you'd better brush up on your logic (AND/OR/NOT etc.) before you construct a more exotic segment. So, too, is the ease of constructing one-time mailings ("newsletters") to an entire group of customers meeting a certain set of criteria. Once the segments are defined, sending newsletters is quite straightforward. In this regard, Customer.io runs circles around MailChimp, which we used to use for this purpose. Integration with a software product like ours is quite straightforward, and Customer.io offers a nice API for updating customer profiles and posting events for those customers. Customer.io currently falls short in the content creation department. Its text editor doesn't measure up to the rest of the application, and requires quite a bit of hand-manipulation of HTML to get newsletters and emails looking just the way you'd like them. Getting email text to wrap around a right-justified image, for example, requires knowledge of and hand-coding in HTML. And even then, the HTML produced by the text editor is not clean. Missing, too, are functions like being able to duplicate a workflow in order to launch a slightly different communication flow to a different customer segment. Onboarding customers to two different product tiers, for example, requires that the entire workflow be created from scratch for each segment, rather than allowing the user to duplicate the workflow and make changes to suit the second segment. Those shortcomings aside, Customer.io is a tool that shows a great deal of promise for any company that wants to communicate on a regular basis with its customers, especially when those communications need to be sequenced over a customer lifecycle. For a recurring-revenue business, where ongoing communication is key to retention and referral, a tool like Customer.io is essential to success.
Vorteile:
- Customer data base is very flexible, and easy to keep up to date via API - Very powerful segmentation tool that can use customer profile fields, events, and even interaction with email to segment customers for subsequent communication - Easy, intuitive construction and management of triggered, multi-part communications workflows - Attractive visual reporting of emails sent, opened, clicked - Reasonably priced, automatic scaling of pricing based on actual volume used (emails, customer profiles) - Built-in A/B testing of email copy
Nachteile:
- Text editor lacks power features; requires HTML in order to optimize emails - Minimal pre-packaged layouts; layout design requires knowledge of CSS - Lack of workflow cloning or replication creates unnecessary work