Was ist Nutrium?
Nutrium ermöglicht es Fachleuten, alle Informationen ihrer Patienten an einem einzigen Ort zu haben, sicher und überall verfügbar. Durch die Bereitstellung der richtigen Ernährungsberatung für die Patienten können die Fachkräfte bessere Ergebnisse erzielen und die Ergebnisse und Zufriedenheit der Patienten verbessern. Mit Nutriums mobiler App können Patienten auch ihre Fortschritte verfolgen und Ernährungsempfehlungen überprüfen sowie bei Bedarf mit ihrem Fachpersonal chatten.
Wer verwendet Nutrium?
Fachkräfte im Gesundheitswesen mit Erfahrung in Ernährungsfragen wie Diätassistenten und Ernährungsberater.
Nutrium – Details
Nutrium
2015 gegründet
Nutrium Kosten
Startpreis:
35,00 €/Monat
Ja, kostenloser Test verfügbar
Ja, Gratisversion verfügbar
Nutrium bietet eine Gratisversion und eine kostenlose Testversion. Die kostenpflichtige Version von Nutrium ist ab 35,00 €/Monat verfügbar.
Preismodelle
Kostenlose Testversion
Nutrium – Details
Nutrium
2015 gegründet
Nutrium – Videos und Bilder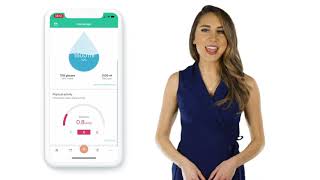 Nutrium – Bereitstellung und Support
Kundenbetreuung
FAQ/Forum
Wissensdatenbank
Telefon-Support
24/7 Live-Support
Chat
Einsatz
Cloud, SaaS, webbasiert
Mac (Desktop)
Windows (Desktop)
Android (mobil)
iPhone (mobil)
iPad (mobil)
Training
Live Online
Webinare
Dokumentation
Videos
Funktionen von Nutrium
Aktivitäts-Dashboard
Aktivitäts-Verfolgung
Alarmfunktion / Benachrichtigungen
Allergenverfolgung
Anpassbare Vorlagen
Automatisierte Terminplanung
Barcode / Tickets scannen
Benutzer-Management
Berichterstattung und Statistik
Compliance Management
Diätanalyse
Dokumentenmanagement
Drittanbieter-Integration
Echtzeit-Daten
Erinnerungen
Ernährungs- & Zutaten-Etiketten
Essensplanung
Etikettendruck
Etikettierung
FDA-Compliance
Fortschrittsverfolgung
Integrierte Datenbank
Kalenderverwaltung
Kostenanalyse
Kundenmanagement
Kundenspezifisches Branding
Lebensmittel Kosten
Menü-Planung
Mobile Benachrichtigungen
Nährstoffdatenbank
Personalisierung
Planungs-Tools
Preis- / Margen-Management
Rezept-Management
Sichere Datenspeicherung
Suchen / filtern
Terminverwaltung
Zielsetzung / Nachverfolgung
API
Abrechnung & Rechnungsstellung
Aktivitäts-Dashboard
Aktivitäts-Verfolgung
Aktivitätsmanagement
Alarmfunktion / Benachrichtigungen
Anpassbare Formulare
Anpassbare Vorlagen
Anwesenheitsmanagement
Automatisierte Terminplanung
Barcode / Tickets scannen
Berichterstattung und Statistik
Beurteilung-Management
Chat / Messaging
Diagramm-Erstellung
Diätanalyse
Dokumentenmanagement
Drittanbieter-Integration
Echtzeit-Aktualisierungen
Echtzeit-Berichterstattung
Echtzeit-Daten
Elektronische Zahlungen
Erinnerungen
Ernährungsanalyse
Essensplanung
Fortschrittsverfolgung
HIPAA konform
Historische Berichte
Integrierte Datenbank
Kalender-Synchronisierung
Kalenderverwaltung
Kontakt-Datenbank
Kreditkartenbearbeitung
Kundendatenbank
Kundenmanagement
Kundenportal
Kundenspezifisches Branding
Mehrere Standorte
Mobile Benachrichtigungen
Nährstoffdatenbank
Patientenmanagement
Patientenportal
Planungs-Tools
SMS-Nachrichtenversand
Self-Service Portal
Terminplanung
Terminverwaltung
Umfragen & Feedback
Vorlagen-Management
Webseitenintegration
Zielsetzung / Nachverfolgung
Kurt D.
Owner/Health Consultant & Dietitian in USA
Gesundheit, Wellness & Fitness, Selbstständig
Verwendete die Software für: Mehr als 2 Jahre
An all in software that has made managing my client-patients so much easier
Kommentare: I initially was looking for a new software to design and manage the nutrition planning segment of my practice but it ended up being my patient management software as well. And it has only gotten better. The software has transformed from a patient management, nutrition software to a wellness management software. Which is absolutely PERFECT for my practice. I have been able to slowly eliminate the need for other software tools thus reducing my operating costs. Finally, I love the fact that the developers and support team welcome user feedback to help make the system better.
Vorteile:
It is very robust and all encompassing. I can manage my client-patients records as well as design nutrition programs. And the client facing app makes it easier to support my client-patient base. Makes it so much more attractive for my practice.
Nachteile:
There isn't anything I like the least or at all because they are forever making additions and improvements.
Antwort von Nutrium
vor 2 Jahren
Hi Kurt, Thank you so much for your feedback. We hope to continue growing and providing the best software solution for your business.
Jayme L.
Dietitian in USA
Gesundheit, Wellness & Fitness, 2-10 Mitarbeiter
Verwendete die Software für: Mehr als 1 Jahr
The best on the market
Vorteile:
The best on the market Because it has a very aesthetic lay out with the high ease of use. It also allows me to keep all my information about my clients in an orderly manner. Lastly the customer service is the best of any company I've worked with
Nachteile:
I wish it paired with my fitness pal and acuity scheduling. I also wish there was a better way to view each visit within each client file
Antwort von Nutrium
vor 2 Jahren
Hi Jayme Thank you so much for your feedback. We'll make sure to let our developers know about your suggestions. Nutirum has now available an online booking feature where clients can self-book with you online.
Anjee B.
Registered dietitian in USA
Medizinische Praxis, 2-10 Mitarbeiter
Verwendete die Software für: 1-5 Monate
Uses for menu planning and nutrition counseling
Kommentare: Overall I like the software, but wouldn't have purchased if I knew it wouldn't work the way I needed it to. It does help keep track of clients and their profess, which has helped me in my practice enormously. As a registered dietitian, I think I need more than this software offers.
Vorteile:
I love the planning feature! Gives you appropriate kcals. I love how easy it is to use and how you are easily able to send meal plans directly to the client. I like that it has an app, though it never quite worked correctly. The ability to leave notes about the patients is also super helpful-it keeps you on track for running you appts. The customer service is also top notch.
Nachteile:
The software is missing a major feature- kcals/macros displayed on the menu for the client. It shows when you are making the menu, but not when you send it. This is a major flaw in my opinion and the reason I rated it lower. I'd were supposed to be teaching our patients about proper nutrition, this is a crucial feature that is missing. Clients have no clue what there kcals level is for each meal nor the macros of each meal .there is a spot you can peton of the menu analysis, which doesn't give the numbers but only the kcals and macros for the day. Then you have to save it and send it which is time consuming. Super disappointing especially since I function is there, but doesn't display. It also downs keep track of how many appts your clients has had.
Antwort von Nutrium
vor 2 Jahren
\Hi Anjee, Thank you so much for your feedback. I'm sorry that Nutrium does not meet all your needs. We've made sure to let our team know your suggestions. At the moment Nutrium offers an alternative which is: - you can provide the client with the nutritional analysis of the meal plan in PDF format: - if your clients use the Android mobile app, they can see the calories and macronutrient distribution of that meal plan: - New: you can also check the nutritional information of the clients' food diaries from which you can send the feedback by message in the mobile app.
Beth C.
Registered Dietitian Nutritionist in USA
Gesundheit, Wellness & Fitness, Selbstständig
Verwendete die Software für: 1-5 Monate
Nutrition Software Actually Designed for Nutrition & Dietetics Professionals!
Kommentare: Excellent! And Nutrium is beneficial for my clients - they all love the reports that I can generate and the app!
Vorteile:
Nutrium is easy to use and I love the client flow. It is designed very well to meet the needs of nutrition and dietetics professionals
Nachteile:
I need to be able to have forms completed by clients securely and electronically. I currently use Nutrium with Healthie to meet my needs.
In Betracht gezogene Alternativen: Healthie
Gründe für den Wechsel zu Nutrium: I am currently using both. Healthie does not have the nutrient analysis, meal planning, and deliverables report features that I like. Nutrium does not offer electronic form completion that I need for telehealth.
Martin G.
Expert en nutrition sportive in Frankreich
Sport, Selbstständig
Verwendete die Software für: 1-5 Monate
Avis à propos de Nutrium
Kommentare: Dans l'ensemble, une bonne expérience parce que le logiciel est très pratique et permet d'enregistrer une base de patient. Mais depuis l'observation de quelques erreurs au niveau de l'analyse nutritionnelle, je suis réticent à son utilisation. En tant que jeune diplômé et débutant dans la profession, le coût d'utilisation du logiciel n'est pas non plus négligeable. Je pense devoir arrêter de l'utiliser dans les mois qui suivent si je n'arrive pas à consulter plus de patients.
Vorteile:
J'aime beaucoup la possibilité de pouvoir créer des listes d'aliments qui sont équivalents, des menus, des recettes et obtenir le détail au niveau des apports en macro et micronutriments. Le recueil de données est également intéressant, cela permet de constituer des fiches patients de qualité. Il est intéressant également de pouvoir donner un menu à suivre à notre patient et de suivre en direct le respect ou non de ce menu.
Nachteile:
Il y a plusieurs choses que je n'aime pas sur le logiciel ou des choses qu'il manque à mon sens : 1. Un patient peut rentrer dans le logiciel ce qu'il mange mais il est très dommage de ne pas obtenir l'analyse nutritionnelle de cela. Nous savons seulement s'il a suivi ou non notre menu. Avoir l'analyse nutritionnelle de ce qu'il a mangé permettrait de corriger sur le menu suivant les apports en nutriments. Cela permettrait également de connaitre les apports énergétiques sur le long terme de notre patient et de le situer sur la balance énergétique des apports et dépenses. 2. L'extraction des données n'est pas facilitée ce qui est dommage également, je me déplace souvent chez mes patients pour consulter à l'extérieur et de ce fait je n'utilise pas le logiciel car il oblige une connexion internet. Il n'est donc pas possible de ressortir en déplacement les informations de nos patients et cela limite donc mon utilisation du site car pour de nombreux patients, je préfère réaliser des fiches patients à la main car je sais que je pourrais ensuite les transporter. Si l'exportation sous format PDF était facilité, je rentrerai tous mes patients dans la base de données. 3. Dans l'analyse nutritionnelle des repas, il existe certaines erreurs. Parfois la base de données CIQUAL ne donne pas l'apport énergétique en Kcal de l'aliment et malgré un apport en glucides, lipides et protéines, le logiciel ne le répercute donc pas ce qui donne des erreurs dans l'estimation calorique.
Antwort von Nutrium
vor 2 Jahren
Bonjour Martin, Nous vous remercions pour votre avis. Ces informations seront transmises a notre equipe. Nous avons deja lance de nouvelles fonctionnalites qui vous permettent de consulter l'information nutritionnelle du journal alimentaire enregistre par le patient sur l'application mobile. (Vous pouvez en savoir plus ici : https://blog.nutrium.io/fr/analyse-nutritionnelle-ingesta-patients/) Malheureusement, nous ne pouvons pas modifier l'information des tables de composition d'aliments que nous ajoutons au logiciel, y compris celle du CIQUAL. Sachez que vous pouvez dupliquer un aliment et ajouter sa valeur energetique ou encore utiliser un aliment d'une autre table de composition (nous en avons 15 autres disponibles). En ce qui concerne l'extraction des informations du patient, cela est possible au format csv., mais nous allons verifier avec notre equipe d'ingenieurs d'autres possibilites. Cordialement, L'equipe Nutrium