Was ist Roya?
Die Canvas CMS-Plattform ist eine exzellente professionell unterstützte digitale Marketingplattform. Die Canvas CMS-Plattform wurde entwickelt, um sowohl responsive Websites, die für Konversionen und digitale Marketingkampagnen entwickelt wurden, zu nutzen. In Canvas kannst du dynamische Zielseiten erstellen, digitale Kampagnen starten, Analysen überwachen, Kontakte im CRM verwalten, E-Mail-Kampagnen senden und vieles mehr.
Wer verwendet Roya?
Cloudbasierte digitale Marketingplattform, die kleinen und mittleren Unternehmen hilft, Websites, Marketingkampagnen, Startseiten, Kontakte und mehr mit Analysen und integrierten CRM-Funktionen zu verwalten.
Wo kann Roya bereitgestellt werden?
Cloud, SaaS, webbasiert
Über den Anbieter
Roya.com
2015 gegründet
Chat
Erhältlich in diesen Ländern
Vereinigte Staaten
Über den Anbieter
Roya.com
2015 gegründet
Chat
Erhältlich in diesen Ländern
Vereinigte Staaten
Roya – Videos und Bilder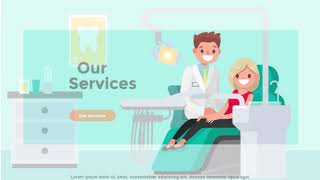 Kosten ähnlicher Produkte wie Roya vergleichen
Roya Funktionen
Anpassbare Vorlagen
Elektronische Formulare
Optionen zur Inhaltsveröffentlichung
Textbearbeitung
Versionskontrolle
Volltextsuche
Werkzeuge zur Zusammenarbeit
Zugriffskontrollen / Berechtigungen
Nick
District Staff Development Coordinator in USA
Verifizierter Nutzer auf LinkedIn
Bildungsmanagement, 201-500 Mitarbeiter
Verwendete die Software für: 1-5 Monate
Effective LMS for Teaching
Kommentare: This is a great LMS , with a great design/layout, a variety of features, and truly capitalizes on the collaborative aspect. This is truly geared toward k-12 education and is an effective choice to schools.
Vorteile:
The customization features. Canvas does a nice job allowing users various options in order to customize their classes to their needs. You can pretty much arrange your course and materials any way you want. I like that small group feature to build collaboration and open dialogue. This is great when doing socratic seminars, online discussions in modules, jig saw or fishbowl activities in the classroom, etc. Plus, it affords you an opportunity to send materials discreetly to specific groups of students. Great for personalizing instruction. Canvas also allows for embedding of various third party applications. Great way to tie everything into one place.
Nachteile:
I love the ability to gamify learning modules for students or integrate self-paced learning. This is missing with Canvas. The ability to set completion settings or award badges who add another element to the platform. that is missing currently.
Korbin
Owner in USA
Verifizierter Nutzer auf LinkedIn
Unterhaltung, Selbstständig
Verwendete die Software für: 1-5 Monate
Canvas Online School App Review.
Kommentare: It's great and very user friendly.
Vorteile:
The to do lists that tells me when my assignments are due.
Nachteile:
The wording "module" for my work. I would like another heading displayed.
Anderson
General Counsel in USA
Versicherung, 201-500 Mitarbeiter
Verwendete die Software für: 6-12 Monate
Parent's Review
Vorteile:
I like being able to help my kids by staying up-to-date on their school assignments and activities.
Nachteile:
The phone version of the app was very difficult to figure out, and I was figuring it out in a very stressful time (beginning of COVID-19).
Ravinder
Consultant in Indien
Verifizierter Nutzer auf LinkedIn
Rechtsberatung, 501-1.000 Mitarbeiter
Verwendete die Software für: 6-12 Monate
Canvas - A leading Learning Platform for online education
Kommentare: Given a lot of professionals and employers nowadays are keen on upskilling their knowledge employees via online education, so, Canvas is a good tool. I found Canvas very useful and convenient to use. Canvas provides me 24*7 hours of access to the course content and communication option with my peers and teachers, so I can plan my time accordingly.
Vorteile:
Canvas is a great online platform for learning management system and nowadays used by multiple Universities which provide online learning courses/classes. I am a user of the Canvas mobile app and I find it very useful in terms of basic layout, user-friendliness, and ease of use. For professors and students, it is a great tool to keep in touch outside of the class, making announcements and notifications, posting assignments and grades. The tool allows you to create message boards, post videos, and documents, easy communication between students and teachers for work submission and feedback. Students can see their course completion status and various modules available in easy to use interface. Videos content streaming works fine and you would not find any lag. Course content is organized structurally and easy to navigate and access.
Nachteile:
Integration with third-party software can be improved. Discussion board section can be improved as it is difficult to differentiate between the original post and response. Some of the user interfaces can be improved to give them a more creative look and feel. Analytical capabilities can be added.
Tiffany
Online Instructor in USA
E-Learning, 10.000+ Mitarbeiter
Verwendete die Software für: Mehr als 2 Jahre
Canvas: A really great tool for online teaching!
Kommentare: Canvas is a great way to connect virtually especially nowadays where that seems to be the norm. It's functionality to interact between students and instructors as well as it's helpful design makes it really great.
Vorteile:
Canvas is very user friendly. I have students that are your typical college age students and also non-traditional students that are not as computer literate. Canvas is very intuitive and also there are a ton of online resources hosted through Canvas when you need support. They are very simple to follow and helpful. I also really love as an instructor the functionality for students to peer review in Canvas. In an online course it can be difficult to get students involved but this is a fun way to involve students and it works very well. It can all be done automatically so once it's set up it's easy.
Nachteile:
I wish there was an option to upload student work for them. I like using Canvas to keep track of everything but sometimes students will have a difficult time accessing their Canvas and so they will email me their assignment. I wish I could then upload it to Canvas for them so it's all in one place.