Was ist Aprio?
Das voll ausgestattete Board-Portal von Aprio bietet Premium-Features ohne Premium-Preise. Aprio unterstützt große und kleine Unternehmen dabei, eine transparente Kommunikation, effiziente Entscheidungen und gut geführte Vorstandssitzungen zu erzielen, und zwar mit höchster Sicherheit und branchenweit führendem Kundenservice und Loyalität. Aprio vertrauen Kreditgenossenschaften, Finanzinstitute, Statsgesellschaften, gemeinnützige Organisationen und öffentliche Unternehmen in ganz Nordamerika.
Wer verwendet Aprio?
Das Board-Portal von Aprio wird von Finanzinstituten, Staatsgesellschaften, gemeinnützigen Organisationen und öffentlichen Unternehmen gewählt, um eine transparente Kommunikation, effiziente Entscheidungen und gut geführte Vorstandssitzungen zu gewährleisten.
Wo kann Aprio bereitgestellt werden?
Cloud, SaaS, webbasiert, Mac (Desktop), Windows (Desktop), Linux (Desktop), Chromebook (Desktop), Android (mobil), iPhone (mobil), iPad (mobil)
Über den Anbieter
Aprio
Ansässig in Vancouver, Kanada
2003 gegründet
Telefon-Support
24/7 Live-Support
Chat
Sprachen
Deutsch, Englisch, Französisch, Italienisch, Spanisch
Über den Anbieter
Aprio
Ansässig in Vancouver, Kanada
2003 gegründet
Telefon-Support
24/7 Live-Support
Chat
Sprachen
Deutsch, Englisch, Französisch, Italienisch, Spanisch
Aprio – Videos und Bilder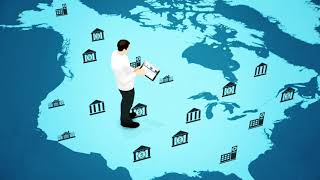 Kosten ähnlicher Produkte wie Aprio vergleichen
Aprio Funktionen
Audit Trail
Aufgabenmanagement
Brainstorming
Content-Management
Dokumentenmanagement
Drittanbieter-Integration
Echtzeit-Synchronisierung
Einheitliches Verzeichnis
Elektronische Unterschrift
Filesharing
Inhalt-Bibliothek
Kalenderverwaltung
Kommunikationsmanagement
Kontaktmanagement
Kontrolle des Genehmigungsprozesses
Kundenspezifisches Branding
Meeting-Management
Mitgliederverzeichnis
Mobiler Zugriff
Protokoll-Management
Remote-Support
Remote-Zugriff/-Kontrolle
Suchen / filtern
Umfragen/Abstimmungen
Verschlüsselung
Werkzeuge zur Zusammenarbeit
Zugriffskontrollen / Berechtigungen
Verifizierter Rezensent
EVP, Law & Corporate Secretary in Kanada
Verifizierter Nutzer auf LinkedIn
Finanzdienstleistungen, 1.001-5.000 Mitarbeiter
Verwendete die Software für: Mehr als 2 Jahre
Completely satisfied with Aprio
Vorteile:
We have used Aprio for more than 10 years. During that time we have had lots of turnover of staff and board members. Rarely have we needed to provide formal training. For the most part, we simply provide the login access to the new user and they teach themselves. Board members find Aprio useful and easy to use.
Nachteile:
I tend to use the desktop version when I set up a meeting and load materials because I find the functionality better. However, for just reading my board package or having it available during a meeting, using the App on my iPad is just fine.
Rose
Executive Assistant to the Board of Directors in Kanada
Finanzdienstleistungen, 201-500 Mitarbeiter
Verwendete die Software für: Mehr als 2 Jahre
Review of APRIO
Kommentare: My overall experience with APRIO has been excellent. I have used APRIO for at least 8 years now if not more. The trainers and support staff are excellent - [SENSITIVE CONTENT HIDDEN] are readily available to assist you and work until they resolve your issue. The Board find it easy to use and I rarely receive any complaints or frustration regarding difficulty in using the software. It has saved us time and money in more ways than one. Too many to mention. Thank you.
Vorteile:
The product is user-friendly for the most part. First, it is secure and if someone is not a participant for a particular meeting, they cannot access the information even if they are a user. Second, I like the fact that the library holds documents that are easily accessible. Third, the signing feature to approve material is the biggest plus for us. The fact that items requiring approval asap by the Board has eliminated the need for non-scheduled meetings to be held. It is the one feature that has made a huge difference to our way of conducting business and responding to our members within a reasonable time frame. Another plus is the elimination of printing reports. As well, providing Board reports to Auditors with the "download pdf" feature allows me to give the auditors exactly what they need. Lastly, we use the "Action" feature that allows us to keep track of Action items that arise at meetings and track the progress until completion so we do not lose sight of them. There are so many features that I enjoy. I could keep on going. These are a few that are top of mind.
Nachteile:
The folder structure and the ability to move items into a folder later is difficult without going in and moving each item separately. A drag feature into a folder would be really handy. The ability to "turn off" a user and "turn on" when required without having to remove their access and then resend a welcome message. This way your users remain under the requirement of your contract and those users that attend one or two meetings per year (specifically staff required at a meeting) are not counted as a regular user. Another frustration is the timing out feature. And I have extended it. However, I have been in the middle of adding numerous documents and the time out feature appears and I have lost all of the uploading I was in the middle of doing.
Nichole
Executive Assistant in Kanada
Bankwesen, 201-500 Mitarbeiter
Verwendete die Software für: Mehr als 1 Jahr
Aprio Review
Kommentare: There customer service was very quick to respond and very friendly; however, the technology did not keep service wise.
Vorteile:
This was the first online board platform we used for our organization; however, it did not meet our expectations. The only feature that appeared to work correctly and we used regularly was the expense management functionality.
Nachteile:
Unfortunately, there are many. Login issues, syncing issues, annotations/surveys showing for some but not all, documents error loading, file error loading, app would close off for no reason, etc.
Marie
Corporate Secretary in Kanada
Tiefbau, 201-500 Mitarbeiter
Verwendete die Software für: Mehr als 1 Jahr
Aprio - Service is Everything!
Kommentare: Aprio staff are wonderful to work with; they are accommodating, understanding and very quick to respond to any inquiries, whether it be to assist the administrator or its Directors. I love that all our information is located in one depository for ease of access by everyone given permission to use it. During the pandemic, I cannot imagine how difficult it would be to resort back to the paper age, couriers, etc.. Being able to conduct our meetings virtually, with all our material downloaded into Aprio has been truly a blessing.
Vorteile:
During our demonstrations, Aprio appeared to be user friendly. The fact that they were a Canadian company was also a huge benefit. The product for the price was a good selling point for our Directors. Myself as the administrator and our IT department undertook a review of several software companies, and for the price, Aprio seemed to be the best option. We do not regret our decision, and continue to use the software for all of our Board and Committee Meetings, and a depository for all information for our Directors. The initial phase was completed seamlessly, with the exception of a couple of hiccups, which were readily identified and fixed by Aprio.
Nachteile:
The one feature regarding Aprio that our Board found somewhat frustrating was the difference between the app and the dashboard. I understand that modifications are underway in its next release to "mirror" each other, which will be a welcome improvement.
Christie
Executive Assistant in Kanada
Verwendete die Software für: Mehr als 2 Jahre
I have been using Aprio for the last few years and I don't know how I managed our Board prior to it!
Vorteile:
The ease of use is amazing. Aprio took the time to introduce their product in a way that was easy to follow and understand. They carefully explained each function of the app and how it would make my job as an Executive Assistant easier. I cannot believe how supportive the team at Aprio is whenever I have questions and how they also take the time to assist with my directors when issues arise. I have never received the quality of service from any other supplier or connection and they provide that service in the most professional and efficient way. Extremely timely application updates and they are always improving - and they really do want to hear from their customers what "we" want to see!
Nachteile:
I can not think of one negative thing about Aprio and their team! Honestly - they are that good! I don't know what I would ever do without the application or the support team! The Directors love the program!
Antwort von Aprio
vor 4 Jahren
Thank you so much Christie for your kind words - we appreciate your support!