Was ist SkySlope?
Automatisiere dein Maklergeschäft mit einer Immobilientransaktionsmanagementlösung, die integrierte eSignatur- und Compliance-Tracking bietet.
Wer verwendet SkySlope?
Tool für die Verwaltung von Immobilientransaktionen für Unternehmen im Immobilienbereich, das Wachstumsmetriken und -einblicke, Analysen, Compliance-Tracking, elektronische Signaturen, digitale Protokolle und mehr unterstützt.
SkySlope – Details
SkySlope
2011 gegründet
SkySlope – Details
SkySlope
2011 gegründet
SkySlope – Videos und Bilder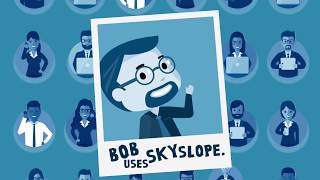 Kosten ähnlicher Produkte wie SkySlope vergleichen
Startpreis
N/A
29,00 $/Monat
Nicht verfügbar
99,00 $/Monat
SkySlope – Bereitstellung und Support
Kundenbetreuung
E-Mail/Helpdesk
Wissensdatenbank
Telefon-Support
24/7 Live-Support
Funktionen von SkySlope
Agent-Management
Aktivitäts-Dashboard
Aktivitäts-Verfolgung
Alarmfunktion / Benachrichtigungen
Aufgabenmanagement
Berichterstattung / Analyse
Buchhaltung
CRM-Integration
Chancenmanagement
Compliance Management
Dealmanagement
Dokumentenmanagement
Dokumentenspeicher
Drittanbieter-Integration
E-Mail Marketing
Elektronische Unterschrift
Filesharing
Formularverwaltung
Kommunikationsmanagement
Kontaktmanagement
Leadmanagement
Leistungskennzahlen
Mobile App
Pipeline-Management
Prognose
Provisionsmanagement
Statusverfolgung
Transaktionshistorie
Transaktionsmanagement
Vertrags-/Lizenz-Management
Verwaltung von Auflistungen
Vorlagen-Management
Workflow-Management
Zeitverfolgung
Dana Z.
Office Manager in USA
Verifizierter Nutzer auf LinkedIn
Immobilien, 11-50 Mitarbeiter
Verwendete die Software für: Mehr als 1 Jahr
We Love Skyslope!
Kommentare: Skyslope really streamlines compliance for our brokerage. We struggled for years to find the most user friendly software for our agents and this is by far the best I have ever used. We would be lost without Skyslope!
Vorteile:
Skyslope is extremely user friendly on the agent side. It recognizes your saved file in Zip and autopopulates when you choose that address in the search feature. Digisign is a dream and never seems to have issues as many other digital signature software programs do.
Nachteile:
The reporting features on the broker side need to be tweaked. They are not nearly as user friendly as the agent side of the software. Also, for some reason we have never been able to integrate our MLS listings automatically.
Immobilien, 11-50 Mitarbeiter
Verwendete die Software für: Mehr als 1 Jahr
In Betracht gezogene Alternativen:
Sky Slope Review
Kommentare: Excellent!
Vorteile:
Ease of use! Such an easy program to use and the customer service is awesome
Nachteile:
Learning Curve. DigiSign didn't work initally but now it does
Paul K.
CEO / President in USA
Verifizierter Nutzer auf LinkedIn
Immobilien, 2-10 Mitarbeiter
Verwendete die Software für: 6-12 Monate
In Betracht gezogene Alternativen:
Never had a service or product that I was more disappointed in then SkySlope
Kommentare: Please...read my review, and stay away. I will tell you there are several other product options and companies out there that I am using that is a breath of fresh air, and operation standards, and actually listen and want to work with their customers. AND....the other product options actually work and understand our industry. Skyslope just made their software product but they don't have the industry knowledge to have it work outside of California.
Vorteile:
There is a clean look to the software. Customization of the software color schemes is nice to match your company brokerage.
Nachteile:
I am a major researcher before I pull the trigger on anything. I made sure with the sales rep that the software would do (or not do) what I needed it to do before I pulled the trigger. I especially explained that I have been burned too many times by paying upfront set-up fees and signing contracts on products due to being burned too many times before. Being promised the software would perform as advertised and with posted performance guarantees of help and responsiveness, I went against my own rule, paid the setup fee, and moved forward with Skyslope. Getting set-up I again researched, watched the tutorials, the webinars, read all the FAQ, and literally went through the entire self-help section to learn the system in and out. When working with my dedicated support rep, I knew more about the system than they did. It was really quite sad. It was clear their support reps knew very little about their software and even less about the industry as a whole and how things flow. I sadly had to ask for a new support rep that was knowledgable, and they admitted that this person was new that was assigned to me. My assigned rep was wonderful to work with. The problem was the system did not perform at all to the sold standards and did not contain the features I was promised. My new support rep spent her time trying to figure out "workarounds" for me to try and get the system closer to the promised results. But eventually the growing list of "yeah, the system doesn't do that, but you can ta
Immobilien, 10.000+ Mitarbeiter
Verwendete die Software für: 6-12 Monate
Love this software
Kommentare: I have you sky slope as a way to keep my deals in compliance and it's super easy to organize
Vorteile:
Skyslope makes it really easy to stay organized as you're moving through a real estate transaction. It's very easy to use and keep on top of your deals!
Nachteile:
So far I haven't found anything about sky slope that I didn't like
Erica Z.
Office Manager in USA
Immobilien, 2-10 Mitarbeiter
Verwendete die Software für: 1-5 Monate
Love this Software
Kommentare: Overall this is better than DotLoop, Docusign, Appfiles, Form Simplicity. Love this program!
Vorteile:
I've used many different transaction management software in my business and this by hands down is the easiest to use, the dashboard is easy to navigate, everything is kept in one place, contact, parties involved, e-sign capability, I couldn't say enough about this program!
Nachteile:
So far I have no cons except in the beginning of the setup stages they weren't able to pull the real estate forms yet so I still had to use Form Simplicity and then transfer them over but that was resolved quickly.