Was ist Swell?
Swell unterstützt Unternehmen dabei, den Prozess der Erfassung von Kundenfeedback und Online-Bewertungen zu vereinfachen. Mit einem Mobile-First-Ansatz ermöglicht Swell Echtzeitinteraktion mit der Kundschaft über die Kanäle, die die meisten Personen kennen, wie z. B. Textnachricht und E-Mail.
Wer verwendet Swell?
Swell konzentriert sich darauf, Unternehmen mit physischen Standorten zu unterstützen. Viele Nutzer von Swell sind in den Branchen Gesundheitswesen, Einzelhandel, Service und Gastgewerbe tätig.
Wo kann Swell bereitgestellt werden?
Cloud, SaaS, webbasiert, Android (mobil), iPhone (mobil), iPad (mobil)
Über den Anbieter
Swell CX
Ansässig in Cottonwood Heights, USA
2016 gegründet
Telefon-Support
24/7 Live-Support
Chat
Erhältlich in diesen Ländern
Australien, Kanada, Neuseeland, Vereinigte Staaten
Über den Anbieter
Swell CX
Ansässig in Cottonwood Heights, USA
2016 gegründet
Telefon-Support
24/7 Live-Support
Chat
Erhältlich in diesen Ländern
Australien, Kanada, Neuseeland, Vereinigte Staaten
Swell – Videos und Bilder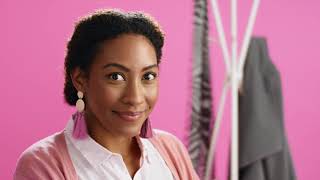 Kosten ähnlicher Produkte wie Swell vergleichen
Swell Funktionen
Befragungs-/Umfragemanagement
Berichterstattung / Analyse
Chat / Messaging
Dashboard
Echtzeit-Benachrichtigungen
Engagement-Tracking
Feedback-Management
Kampagnenmanagement
Kundenerlebnis-Management
Kundensegmentierung
Kundenspezifisches Branding
Leistungskennzahlen
Multichannel-Datenerfassung
Multichannel-Kampagnen
Negatives Feedback Management
Nutzerbewertungs-Anfrage
Nutzerbewertungs-Notifikation
Reaktions-Management
SMS-Nachrichtenversand
Sammeln von Nutzerbewertungen
Sentiment-Analyse
Social Media-Überwachung
Social-Media-Integration
Teilen in sozialen Medien
Trend-Analysen
Umfragen & Feedback
Visuelle Analytik
Überprüfung bewerten
Gurvinder K.
Best ever app for texting, sms for buisness" in Indien
Verifizierter Nutzer auf LinkedIn
Informationstechnologie & -dienste, 501-1.000 Mitarbeiter
Verwendete die Software für: 6-12 Monate
"Best management platform for help businesses"
Kommentare: According to me easy to use interface and setup. The support system is also great and fast too. This is very very helpful for small businesses.
Vorteile:
This platform allows massages to clients to ask for Google product reviews for my business which is important for my work. This is easy to use and easy to learn and understand. No limitation for no of contacts. All prices are equal. I recommend it to all if you want to maximize your clients.
Nachteile:
I dont have so many problems with this. Their support is great and fast to solve my problems and concern fastly. so I am happy with this.
Savannah G.
Marketing Manager in USA
Bau, 2-10 Mitarbeiter
Verwendete die Software für: 1-5 Monate
In Betracht gezogene Alternativen:
Game Changer
Kommentare: Overall our number of reviews has increased and a step was taken off of our team's plate since the links are sent automatically. Swell has also relieved the stress that our team used to have about having to answer chats immediately or risk losing the lead.
Vorteile:
We use Swell for two purposes, one being as our website chat and the other being as a way to request reviews from customers. The website chat feature has been a huge help because potential customers do not have to stay on the website for us to respond, all communication is to their phone, but through the Swell platform on our end. This has proved to be very efficient. As for the review requests, our reviews have increased exponentially, and we credit it to how easy Swell's links make it to leave us a review. On our end, we also like that once we convert a lead in our CRM to a customer they are automatically entered into Swell's system. They are then automatically scheduled to be sent a review request at 6:00 p.m. that evening. Overall this has automated our system for reviews and made the experience easier for our customers.
Nachteile:
It would be nice for the website chats to link up to our CRM so we can see if they are already a lead and be able to add them to our CRM from Swell if they are not. This is not a dealbreaker by any means. The other thing is that the company we worked with before had a widget that we could put on our website so that our reviews automatically showed on our website. Something like this would be nice to have again, but still not a dealbreaker.
Steven I.
Marketing & Media Director in USA
Bau, 51-200 Mitarbeiter
Verwendete die Software für: 6-12 Monate
In Betracht gezogene Alternativen:
After Using For Months, We Are Switching Off of Swell
Kommentare: Negative experience overall. They stopped letting us send out reviews, and reviews that were "sent" weren't being counted accurately so I couldn't track my employees correctly. We definitely got more reviews, but for the cost we expected to be able to use the API to integrate and automate the reviews but that didn't happen because the API is the worst we've seen.
Vorteile:
The ease of sending a text message out to customers and having them review in 1 tap is great.
Nachteile:
I feel like we were lied to during the sales process. The API is absolute garbage compared to other software and the salesman said we'd be able to use it to do whatever we needed to in our in-house software based on Quickbase. That was a lie and the API is a mess to even sift through. Don't advertise use of an API when the API is worthless.
Frazier O.
Head of Marketing in USA
Unterhaltung, 2-10 Mitarbeiter
Verwendete die Software für: 1-5 Monate
In Betracht gezogene Alternativen:
The SMS Marketing Platform that fits in your budget.
Kommentare: I see a lot of companies advertising themselves as the solution for small businesses. Yet, their pricing is high and honestly pretty restrictive in what you can actually do with it. Especially for small businesses. Swell is the exception. Their price point for the web chat, reviews, and SMS campaigns are totally fair. Not to mention their customer service team has gone above and beyond for us getting our integrations worked out. I would encourage any company looking to implement a new SMS software to go with Swell.
Vorteile:
We weren't restricted to a maximum number of contacts. No matter how many contacts we have, the price is the same.
Nachteile:
Nothing notable. They're a smaller company which caused some issues between one of our APIs. (Likely because we are the first ones to need this certain API). That being said, the Swell team has been great with working with the other company to get things fixed.
Lindsay B.
Office Manager in USA
Medizinische Praxis, 2-10 Mitarbeiter
Verwendete die Software für: Mehr als 1 Jahr
If you are not using Swell for review management, you are missing out!
Kommentare: I have had a good experience overall with Swell.
Vorteile:
We had been using Swell for review management for about a year when our dental software incorporated review requests. We canceled Swell for a short time for the built in product. We noticed a huge drop in review response using the other review management. Lesson learned, Swell has a method to produce the best response. I also love the text to pay feature. That has been a game changer.
Nachteile:
Software updates have proven to be problematic with Swell at times but not updating in the database. Patients with canceled or moved appts would continue to be contacted. It took several days and attempts to remedy the situation.