Was ist AutoCAD Architecture?
CAD-Software, die zur schnellen und einfachen Erstellung von Architekturentwürfen und Dokumenten beiträgt.
AutoCAD Architecture – Details
Autodesk
1982 gegründet
AutoCAD Architecture – Details
Autodesk
1982 gegründet
AutoCAD Architecture – Videos und Bilder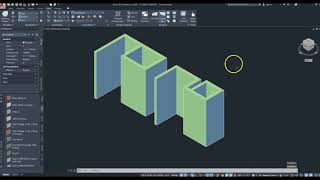 Kosten ähnlicher Produkte wie AutoCAD Architecture vergleichen
Startpreis
1.775,00 $/Jahr
290,00 $/Monat
3.045,00 $/einmalig
119,00 $/Jahr
AutoCAD Architecture – Bereitstellung und Support
Einsatz
Cloud, SaaS, webbasiert
Mac (Desktop)
Windows (Desktop)
Funktionen von AutoCAD Architecture
360-Site Stream
3D-Modellierung
Abfassung
Animation
BMI-Modellierung
Bildbearbeitung
CAD-Werkzeuge
Datei-Verwaltung
Daten-Import / -Export
Design-Management
Dokumentenmanagement
Drag-and-Drop
Drittanbieter-Integration
Für die AEC-Branche
Grundrisse und Karten
Inhalt-Bibliothek
Komponentenbibliothek
Landschaftsdesign
Offline-Zugriff
Panoramen
Produktvisualisierungen in Echtzeit
Projektmanagement
Rendering
Sichere Datenspeicherung
Skizzen- und Anmerkungstools
Unterstützung mehrerer Dateiformate
Videoerstellung
Vorgefertigte Vorlagen
Vorlagen-Management
Werkzeuge zur Zusammenarbeit
2D-Zeichnung
3D-Imaging
API
Abfassung
Angebotserstellung
Anmerkungen
Anpassbare Vorlagen
Architektur-Symbolbibliothek
Automatische Formatierung
BMI-Modellierung
Benutzer-Management
Berichterstattung / Analyse
Bildbearbeitung
Datei-Verwaltung
Daten-Import / -Export
Datenvisualisierung
Design-Management
Designvorlagen
Dokumentenmanagement
Dokumentenspeicher
Drag-and-Drop
Drittanbieter-Integration
Etikettierung
Für Architekten
Grafische Präsentation von Daten
Historische Berichte
Inhalt-Bibliothek
Konfigurierbarer Workflow
Kundenspezifisches Branding
Landschaftsdesign
Material-Rechnung
Mehrere Projekte
Mobiler Zugriff
Modellierung & Simulation
Prognosen
Projekt-Workflow
Projektmanagement
Rendering
Subunternehmen-Management
Suchen / filtern
Vergleichsansicht
Versionskontrolle
Webseitenintegration
Werkzeuge zur Zusammenarbeit
Workflow-Management
Zugriffskontrollen / Berechtigungen
Jaze P.
Systems Administrator in Südafrika
Verifizierter Nutzer auf LinkedIn
Architektur & Planung, 2-10 Mitarbeiter
Verwendete die Software für: 6-12 Monate
In Betracht gezogene Alternativen:
Is AutoCAD Architecture Worth It?
Kommentare: This software always brings out the creative in you. It is always coming to the rescue when I least expect it so I plan on using it furthermore in the future.
Vorteile:
This software comes with tools that allow me to model my buildings in 3D and comes with loads of options on how to create a set of architectural drawings. I can manipulate physical properties with certain parameters and drive the geometry accordingly by changing the value in the properties palette. I can even create door and window schedules based on components that are in the model I'm working on.
Nachteile:
I really wish that AutoCAD (VANILLA) and AutoCAD Architecture were integrated as one sometimes, it would make my life so much easier.
Verifizierter Rezensent
Associate Director of Foundation Relations in USA
Verifizierter Nutzer auf LinkedIn
Hochschulbildung, 5.001-10.000 Mitarbeiter
Verwendete die Software für: 6-12 Monate
AutoCAD Architecture: The Leader in Architectural Software
Kommentare: My overall experience with AutoCAD Architecture has been a positive one. Once I completed my first concept drawing, I was pleased to see our architect come up with much the same thing, using the same software. A vote of confidence from the industry solidified my impression of the software.
Vorteile:
AutoCAD Architecture provides an easy to use, yet powerful interface for designing homes and other structures. When the time came to do a renovation on our home, I tried several alternatives before settling on AutoCAD Architecture as the most viable option. All of the other software suites lacked the functionality I sought in terms of views, materials control, snapping, dimensioning, and more. I had initially thought I would simply be using plain AutoCAD, but AutoCAD Architecture has enough architectural-specific features that made home design so much easier (standard thicknesses for walls; blocks for windows, appliances, etc.).
Nachteile:
AutoCAD can be a bit overwhelming for the uninitiated/untrained. I had lots of experience with standard AutoCAD as an engineer, but was worried AutoCAD Architecture might be too complex. That concern turned out to be unfounded as there are many helpful teaching videos available online. After a half hour of how-to's, I was up and running without incident.
Robert A.
Estimator / Quantity Surveyor in Ghana
Bau, 2-10 Mitarbeiter
Verwendete die Software für: Mehr als 2 Jahre
Best Architectural Software Ever
Kommentare: Initially, it was really difficult to help a customer appreciate how his or her project will look like and it took more time to put together sketches in a way that customers can understand.
However, with this software, it has become easy to interact with customers about designs they may have in mind.
with the help of this software, customers get a better idea as to how their intending projects will look like when finally executed.
Vorteile:
The modification features such as Trim, offset, layers, etc have been very impactful. The software is very easy to use. It turned out that this software has the solutions that my company so desired. hence, its integration into the company was really easy
Nachteile:
I wish you can introduce the ability to import PDF files and either convert or work directly on such files in AutoCAD. I will also be happier if I could import RXF files and work on them. However, my company is happy about what we're accomplishing thus far with this software.
Verifizierter Rezensent
Subcontracter in USA
Verifizierter Nutzer auf LinkedIn
Bau, 11-50 Mitarbeiter
Verwendete die Software für: Mehr als 2 Jahre
Way too overpriced also not compatable with older versions
Kommentare: Too many clients need to have you save it down to a previous version. It is harder to customize than the older versions of CAD or Autocad alternatives.
Vorteile:
The only pros about it is that everyone uses it so it can be used to open drawings from other firms.
Nachteile:
It is not fully compatible with free-cad or Draftsight applications, it will give an error message saying the file was not created by an Autocad application even though there is nothing wrong with it and the file opens fine after closing the warning box. The biggest problem is sending files to people with earlier versions of CAD, they make it where you have to either buy a new copy of Autocad each year or the people sending the file have to save it down to your Autocad version. They have also eliminated or made it difficult to have auto-cad classic view instead of the ribbon. The new Xref manager is horrible unless you remember to type xrefclassic. The newest versions are also slow even on the newest PCs with core i7 processors and higher amounts of RAM.
Chanaka A.
Civil Engineer in Sri Lanka
Verifizierter Nutzer auf LinkedIn
Tiefbau, 51-200 Mitarbeiter
Verwendete die Software für: Mehr als 1 Jahr
Good choice for architectures out there
Kommentare: Created by the pioneers in CAD Autodesk, AutoCAD Architecture is designed for creating 2D and 3D modeling purposes. This serves its purpose as an architecture software with many specific tools and features to effectively create a design. And this needs a powerful device to run and will have some issues with compatibility and sudden crashing. But overall this serves its purpose, fast, effective, and precise in creating a design.
Vorteile:
As with all other Autodesk software, AutoCAD Architecture comes with many great and innovative features to aid the user in creating the perfect design. Unlike typical architecture software, this is quite easy to use and has a good user interface to effectively use the software. And in my personal opinion, this has the precision element which is lacking in many other designing software. With adding more architecture-related features to typical AutoCAD, AutoCAD Architecture has become more helpful easier to create architecture designs. Considering the views, snapping, properties panel so far this is the most helpful and effective software for architectures. Especially many tutorials are available for anyone willing to try it.
Nachteile:
Incompatibility with some other CAD software was a major disadvantage for AutoCAD Architecture and sometimes it crashed just after opening the files. And it was quite expensive to use. Also, the user interface was somewhat unfriendly considering some other applications. Finally, unlike AutoCAD, this was using more resources to perform.