Was ist Mezmo?
Mit LogDNA kann sich dein Team auf seine wichtigste Arbeit konzentrieren, nämlich tolle Produkte herzustellen. Wir glauben an eine Welt ohne Ausfallzeiten und entwickeln deshalb laufend neue Werkzeuge und Anwendungen für Entwicklungs- und Ingenieurteams, die dieses Ziel anstreben. Lokal, in der Cloud oder als Hybridlösung: Mit LogDNA können Entwicklungs- und Dev-Ops-Teams alle System- und Anwendungsprotokolle schnell und einfach in einer effizienten Plattform zusammenfassen.
Wer verwendet Mezmo?
LogDNA unterstützt Tausende von Unternehmen, von KMU bis zu weltweit operierenden Großkunden, die täglich Hunderte von Terabytes an Protokollen erzeugen. Dev-Ops-Teams, Ingenieure, CTOs, COOs, alle setzen LogDNA ein.
Wo kann Mezmo bereitgestellt werden?
Cloud, SaaS, webbasiert, Mac (Desktop), Windows (Desktop), Linux (Desktop)
Über den Anbieter
Mezmo
Ansässig in Mountain View, USA
2013 gegründet
24/7 Live-Support
Chat
Über den Anbieter
Mezmo
Ansässig in Mountain View, USA
2013 gegründet
24/7 Live-Support
Chat
Mezmo – Videos und Bilder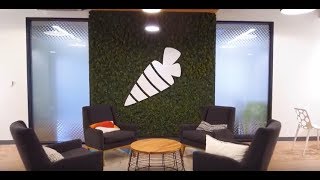 Kosten ähnlicher Produkte wie Mezmo vergleichen
Mezmo Funktionen
Aktivitäts-Dashboard
Alarmfunktion / Benachrichtigungen
Archivierung & Aufbewahrung
Audit Trail
Berichterstattung / Analyse
Datenanalyse-Werkzeuge
Datenvisualisierung
Ereignisprotokolle
Protokollerfassung
Schwellenwert-Warnungen
Server-Logs
Suchen / filtern
Shubham
Software Engineer in Indien
Verifizierter Nutzer auf LinkedIn
Computer-Software, 51-200 Mitarbeiter
Verwendete die Software für: Mehr als 2 Jahre
Best product for logging in market
Kommentare: I would recommend logdna to everyone. It's pricing, feature parity and support are best.
Vorteile:
We have tried many logging solutions out there in the market, but logdna was the cheapest, simple and best solution out there for logging. It has good support for different platforms like cloud, kubernetes and hosted machines. The setup is very simple for even a beginner and UI is very intuitive. It has all the required features for logging. The search and tags functionality has reduced a lot of pain of debugging. The support channel is very active. I have got the solution to all my problems quickly. The alerting feature is very useful in case our service goes down or misbehaves. It supports mails, slack and webhook which we use to automatically restart our server.
Nachteile:
We can't set per service based logging limit. There are not many colour options for different logs.
Verifizierter Rezensent
Director in Australien
Verifizierter Nutzer auf LinkedIn
Computer-Software, 11-50 Mitarbeiter
Verwendete die Software für: Mehr als 2 Jahre
In Betracht gezogene Alternativen:
LogDNA
Kommentare: Our overall experience with LogDNA has been brilliant. While we've looked at other solutions since using LogDNA, we've never really had any desire to leave. LogDNA does everything we need it to do and will continue to serve us well into the future.
Vorteile:
The ease of use at being able to direct logs from servers in 3 different locations, plus logs from various AWS servers, being able to view more than one of these logs at once, in time order and start from a specific time has made debugging much easier than the past, and then being able to be notified about specific errors as quickly as we think is right. We are now, more often than previously, able to follow the paper trail to see how a certain bug arose without needing to contact the end customer
Nachteile:
Sometimes the search/filter bar can be quite cumbersome to use, with certain string matches working, even though LogDNA says it shouldn't, and then other string matches, that should work as expected not to work without notice. You can often get these to work after a bit of tweaking and regex work, but it can take some effort at times
Gordon
Senior Software Developer in USA
Verwendete die Software für: 6-12 Monate
We loved how easy it was to get started, but we hit some pain points as we used it more heavily.
Kommentare: We were able to get up and running logging centrally from Kubernetes, and it got us through at least one software MVP. Kudos to the team, there just were too many rough spots to move our entire logging infrastructure over to LogDNA.
Vorteile:
- The Kubernetes integration was fantastic, it was easy to get set up - The pricing was very reasonable
Nachteile:
- We wanted a single account for our team to make billing easier, but we had no way to segregate "Views" on the left sidebar. We needed some way to have per-cluster views/searches, otherwise it would be very difficult to navigate. - We found we could not trust the "Live" view after clicking around in the UI for a little bit, or leaving it running for a while. We couldn't pinpoint what made it stop updating correctly, but we often had to do a full refresh of the page to see the latest logs, after which we would be inundated with logs that we had missed and it was hard to find our place again.
Allan
CoFounder & Chief Product Officer in USA
Verifizierter Nutzer auf LinkedIn
, 51-200 Mitarbeiter
Verwendete die Software für: Mehr als 1 Jahr
Best tool I've ever used for logging. It just makes sense!
Vorteile:
We've used a few other logging tools before, and still struggled with debugging our webapp on multiple servers. Then we found LogDNA, and decided to give it a try. Wow! It's so simple to install, we were up and running within a few minutes. The user interface is clean and intuitive. It's really easy to search keywords (even excluding terms), and jump to timeframes in your own local timezone. You can even type in 10 hours ago and it just works by jumping to the log line with a highlighted marker. It's saved us so much time when diagnosing a problem, tuning our app/server performance, and even when reviewing the logs to predict trends. I also love the alerts and integration with email, Slack, PagerDuty, and even your own Webhook. With a couple of clicks, you can set up the notification rules to trigger an alert. With LogDNA, we always know what's going on at every level throughout the stack.
Nachteile:
You can't customize the colors for log levels. Although they have a few preset themes to choose from, you can't fully customize it. For example, it's easy to see the Error level highlighted in red, but for the remaining log levels such as Info, Notice, Warning, Fatal, etc., the colors are the same so you can't quickly skim the logs without reading it.
Verifizierter Rezensent
CEO & co-founder in Niederlande
Verifizierter Nutzer auf LinkedIn
Internet, 2-10 Mitarbeiter
Verwendete die Software für: Mehr als 2 Jahre
LogDNA makes logging fun and easy!
Vorteile:
After struggling for years with tail-ing the logfiles of our servers, some genius told me that I should have a look at LogDNA. With their low pricing, I could hardly imagine that they offered quality software. But they do! Once setup at the server, it's easy to create filters (based on server, process, tag or level) to create custom views. So, for example, you can set a view to show all log entries from an error level for a certain process. On top of that, you can also create alarms for views to receive notifications at a certain treshold.
Nachteile:
For 99% it does what I expect it to do. The only downside over the past years was that occasionally it was a bit slowish with realtime live updates. But most of the time it's pretty fast.