Was ist Kevel?
Die APIs von Adzerk erleichtern es Ingenieuren und PMs, ihren eigenen serverseitigen, vollständig angepassten Ad-Server zu erstellen. Die führenden Online-Einzelhändler und Nutzergemeinschaften verwenden Adzerk, um innovative Ad-Server zu entwickeln, die alles von nativen Anzeigen über interne Inhalte bis hin zu gesponserten Angeboten bewerben.
Entwickler sehen eine Reduzierung der Entwicklungszeit um 90 % unter Verwendung der Adzerk-APIs gegenüber einer Neuentwicklung. Adzerks Kundenliste umfasst Fortune-500-Unternehmen und Einhorn-Startups, einschließlich Bed Bath & Beyond, Ticketmaster, Strava und Imgur.
Wer verwendet Kevel?
Adzerks Branchen reichen von E-Commerce über soziale Netzwerke bis hin zu Standard-Publishern, Apps für Mitfahrer und Arzt-Finder. Sie alle teilen den gleichen Wunsch, einen serverseitigen, innovativen Ad-Server aufzubauen.
Wo kann Kevel bereitgestellt werden?
Cloud, SaaS, webbasiert, Mac (Desktop), Windows (Desktop), Linux (Desktop)
Über den Anbieter
Kevel
Ansässig in Durham, USA
2010 gegründet
Telefon-Support
24/7 Live-Support
Chat
Kevel Kosten
Startpreis:
Nicht vom Anbieter bereitgestellt
Ja, kostenloser Test verfügbar
Keine Gratisversion
Kevel bietet keine Gratisversion, aber eine kostenlose Testversion.
Preismodelle
Kostenlose Testversion
Über den Anbieter
Kevel
Ansässig in Durham, USA
2010 gegründet
Telefon-Support
24/7 Live-Support
Chat
Kevel – Videos und Bilder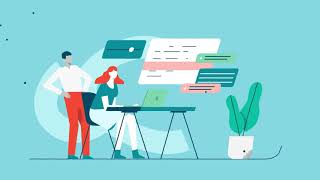 Joshua
Software Engineer in USA
Verifizierter Nutzer auf LinkedIn
Möbel, 11-50 Mitarbeiter
Verwendete die Software für: Mehr als 2 Jahre
Perfect for a marketplace looking to add an internal promotions feature
Kommentare: Adzerk provides an ad-engine-as-a-service, along with budget tracking and analytics and all the rest. It plugs in perfectly to permit marketplaces to create their own promotion and boost features without needing to build their own ad server. And you can track impressions and clicks and then generate reports for your own users through Adzerk as well. Since everything is accessible via the API, even the creation of new advertisers and ad programs, we were able to build our feature to be completely self-service for our users. Adzerk allowed us to quickly create a new revenue stream and immediately paid for itself.
Vorteile:
Most ad engines are built to place blobs of HTML in iframes or similar constructs. They're fine for display ads around the internet, but useless if you're trying to create your own internal advertising and promotion system. Adzerk provides a well-documented, unopinionated API that is happy to return JSON objects instead of HTML, permitting you to easily make use of it internally to create your own white label feature. It fill exactly the gap that we needed and has plenty of additional functionality (more complex decision making rules, bidding models, etc.) for potential expansion and refinement down the road.
Nachteile:
The object hierarchy and terminology can be complex and confusing. Figuring out how to map your own data model and use case to Adzerk's can take a little while and a bit of experimentation. They were quite responsive to our requests and questions during the setup and integration period, which helped us overcome this issue.
Daniel
VP Engineering in USA
Marketing & Werbung, 11-50 Mitarbeiter
Verwendete die Software für: 6-12 Monate
Kevel has been great to work with! Customer Support team is phenonmenal
Vorteile:
It had all the features we required for our business and met the goals for implementation w/ a 3rd party ad server. It was very hard to find something that aligned with what we needed. The API docs were well written which helped speed the integration.
Nachteile:
There are missing features like the ability to count unique users in the analytics. We also had to write our own metric tracking. There was no out of the box library for capturing impressions on an ad, so we had to write our own scripts to track ad impressions (still used their API to capture the data point)
Verifizierter Rezensent
Global IT Director, Flow IT & Global Stds Team Lead, Robotic Process Automation in USA
Verifizierter Nutzer auf LinkedIn
Verwendete die Software für: 1-5 Monate
Intriguing idea for a software platform but doesn't deliver performance
Kommentare: Unfortunately we received minimum benefits although it was a great concept.
Vorteile:
I like the technical approach to being able to place your own ads and manage them on your website. The interfaces set their business model apart in terms of independent setups and administration of ads.
Nachteile:
Unfortunately it just doesn't deliver in terms of performance and uptime. We can't afford for it to not do this consistently.
Antwort von Adzerk
vor 4 Jahren
We're sorry you didn't find the performance you were looking for. We have very few clients with performance/uptime issues, so would love to chat more about your particular use case and what type of performance you were ideally looking for. We are available to chat at marketing@adzerk.com. We hope in the future we can find another way to form a partnership.
Rémi
Senior Director, Consumer Products in Kanada
Verifizierter Nutzer auf LinkedIn
Musik, 201-500 Mitarbeiter
Verwendete die Software für: 1-5 Monate
Easy API-based integration, well built platform, great engineering support!
Kommentare: At TouchTunes, we run music promotions and ads on a network of over 65,000 digital jukeboxes in bars, restaurants and other social venues across North America and Europe. Patrons can also be the DJ and control these jukeboxes by installing the TouchTunes mobile app on their iOS and Android phones. Downloaded over 8 Million times to date, patrons can receive free credits to play the jukebox, notably from promotional music campaigns. We needed an ad platform that would allow us to integrate quickly and seamlessly with these various devices, at the API level, and that would scale to handle the typical peak traffic on busy Friday nights. The Adzerk team has been a great partner during integration, understanding our special use cases, recommending various implementation options, and always just a Slack message away answering engineering questions in real time!
Vorteile:
Adzerk's APIs allowed us to do almost everything we needed. This made the migration from our previous ad platform super easy. The APIs are well documented, unlike any other competitors evaluated. The web Management UI is simple, responsive and gets the job done. Changes are reflected in near real time in ad serving. Same for reporting. From discussions with their engineers, their backend is built to scale and it shows, their ad serving APIs are incredibly fast.
Nachteile:
It would be nice to have permission levels on the web Management UI. The Management UI has a Creative Template feature allowing you to create addition input fields for a creative. This is great, I wish they had more options to validate user input (dropdowns, min/max, regex matching perhaps, etc).
Carter
Customer Success Manager in USA
Onlinemedien, 51-200 Mitarbeiter
Verwendete die Software für: 6-12 Monate
Great ad serving capabilities and fantastic customer support
Kommentare: Overall, Kevel has helped us build out our advertising capabilities, and the customer service team has helped us learn and improve on how we serve our ads.
Vorteile:
We use Kevel to serve ads on on multiple sites. Having one platform for all of our advertisers, campaigns and reporting is a huge benefit. The user interface has a small learning curve, but once you understand how to use it, it's very easy to navigate. This is the first time we've used an ad server, and the team was friendly and helpful as we got it set up. The ongoing support is also great, and the team helps us solve problems quickly.
Nachteile:
There's more to be desired with Kevel's reporting capabilities. Reports don't allow for much customization, and scheduling reports can be tricky. There are also some more basic metrics we track that are not accessible through the platform - we typically have to download reports and perform calculations on our side.