Was ist Kevel?
Die APIs von Adzerk erleichtern es Ingenieuren und PMs, ihren eigenen serverseitigen, vollständig angepassten Ad-Server zu erstellen. Die führenden Online-Einzelhändler und Nutzergemeinschaften verwenden Adzerk, um innovative Ad-Server zu entwickeln, die alles von nativen Anzeigen über interne Inhalte bis hin zu gesponserten Angeboten bewerben.
Entwickler sehen eine Reduzierung der Entwicklungszeit um 90 % unter Verwendung der Adzerk-APIs gegenüber einer Neuentwicklung. Adzerks Kundenliste umfasst Fortune-500-Unternehmen und Einhorn-Startups, einschließlich Bed Bath & Beyond, Ticketmaster, Strava und Imgur.
Wer verwendet Kevel?
Adzerks Branchen reichen von E-Commerce über soziale Netzwerke bis hin zu Standard-Publishern, Apps für Mitfahrer und Arzt-Finder. Sie alle teilen den gleichen Wunsch, einen serverseitigen, innovativen Ad-Server aufzubauen.
Kevel – Details
Kevel
2010 gegründet
Kevel Kosten
Startpreis:
Nicht vom Anbieter bereitgestellt
Ja, kostenloser Test verfügbar
Keine Gratisversion
Kevel bietet keine Gratisversion, aber eine kostenlose Testversion.
Preismodelle
Kostenlose Testversion
Kevel – Details
Kevel
2010 gegründet
Kevel – Videos und Bilder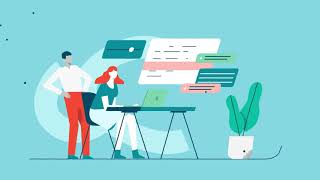 Kevel – Bereitstellung und Support
Kundenbetreuung
E-Mail/Helpdesk
FAQ/Forum
Wissensdatenbank
Telefon-Support
24/7 Live-Support
Chat
Einsatz
Cloud, SaaS, webbasiert
Mac (Desktop)
Windows (Desktop)
Linux (Desktop)
Android (mobil)
iPhone (mobil)
iPad (mobil)
Training
Persönlich
Live Online
Dokumentation
Funktionen von Kevel
AB-Tests
API
Aktivitäts-Dashboard
Anpassbare Berichte
Anpassbare Vorlagen
Banner-Management
Bereitstellung mobiler Werbung
Bereitstellung nativer Werbung
Bereitstellung von Rich-Media-Werbung
Bereitstellung von Videowerbung
Berichterstattung / Analyse
Berichterstattung und Statistik
Content-Management
Daten-Import / -Export
Drag-and-Drop
Drittanbieter-Integration
E-Mail Marketing
Echtzeit-Analytik
Echtzeit-Berichterstattung
Echtzeit-Daten
Echtzeitüberwachung
Engagement-Tracking
Filtern
HTML5-Technologie
Inhalt-Bibliothek
Kampagnen-Segmentation
Kampagnenanalysen
Kampagnenmanagement
Kampagnenplanung
Kampagnenplanung
Kanalmanagement
Konversion-Tracking
Kundenspezifisches Branding
Leistungskennzahlen
Leistungsmanagement
Mehrere Kampagnen
Multichannel-Marketing
Newsletter / Bereitstellung von Werbe-E-Mails
Rollen-basierte Genehmigung
Soziale Werbung
Suchen / filtern
Umsatzentwicklung-Analyse
Verkaufsberichte
Versionskontrolle
Vorlagen-Management
Website-Analytik
Werbe-Bestandsmanagement
Werbe-Optimierung
Werbemanagement
Zugriffsquellen-Verfolgung
Joshua H.
Software Engineer in USA
Verifizierter Nutzer auf LinkedIn
Möbel, 11-50 Mitarbeiter
Verwendete die Software für: Mehr als 2 Jahre
Perfect for a marketplace looking to add an internal promotions feature
Kommentare: Adzerk provides an ad-engine-as-a-service, along with budget tracking and analytics and all the rest. It plugs in perfectly to permit marketplaces to create their own promotion and boost features without needing to build their own ad server. And you can track impressions and clicks and then generate reports for your own users through Adzerk as well. Since everything is accessible via the API, even the creation of new advertisers and ad programs, we were able to build our feature to be completely self-service for our users. Adzerk allowed us to quickly create a new revenue stream and immediately paid for itself.
Vorteile:
Most ad engines are built to place blobs of HTML in iframes or similar constructs. They're fine for display ads around the internet, but useless if you're trying to create your own internal advertising and promotion system. Adzerk provides a well-documented, unopinionated API that is happy to return JSON objects instead of HTML, permitting you to easily make use of it internally to create your own white label feature. It fill exactly the gap that we needed and has plenty of additional functionality (more complex decision making rules, bidding models, etc.) for potential expansion and refinement down the road.
Nachteile:
The object hierarchy and terminology can be complex and confusing. Figuring out how to map your own data model and use case to Adzerk's can take a little while and a bit of experimentation. They were quite responsive to our requests and questions during the setup and integration period, which helped us overcome this issue.
Daniel K.
Director Ad Operations & Programmatic in Kanada
Unterhaltung, 51-200 Mitarbeiter
Verwendete die Software für: Mehr als 2 Jahre
Flexible solution but needs to be more future thinking
Kommentare: Overall we have had solid customer service from the Kevel team and maintain a strong relationship. I do wish that the team has been faster with product improvements though, there have been features that we have been requesting for years that are table stakes with other platforms (eg. avails ) so I would love to see the team move faster in the future
Vorteile:
I think Kevel is great at providing tools to help build custom ads and custom ad experiences. This versatility is key in helping publishers create very unique ads that can help protect a user experience or provide a very high quality ad experience on publisher properties. From an API perspective there are many powerful tools available for engineering teams to access again providing great flexibility in what a team is able to create
Nachteile:
While the platform is very powerful it is lacking in usability non engineering users (such as trafficking teams). Many features such as advanced reporting and creative template creation are not available in the UI and require additional work to access through accessing APIs and log level reporting. Supporting the software requires continuous engineering support so its important for teams to plan accordinly.
Antwort von Kevel
vor 10 Monaten
Thank you Daniel for your thorough feedback and for being a long-time Kevel customer. We're so glad that you enjoy the product, and we hear your concerns. One of our goals with our recent funding and hiring efforts is to speed up the time-to-market of new UI and product features. Looking forward to continuing our work with your team on this front!
Verifizierter Rezensent
Global IT Director, Flow IT & Global Stds Team Lead, Robotic Process Automation in USA
Verifizierter Nutzer auf LinkedIn
Verwendete die Software für: 1-5 Monate
Intriguing idea for a software platform but doesn't deliver performance
Kommentare: Unfortunately we received minimum benefits although it was a great concept.
Vorteile:
I like the technical approach to being able to place your own ads and manage them on your website. The interfaces set their business model apart in terms of independent setups and administration of ads.
Nachteile:
Unfortunately it just doesn't deliver in terms of performance and uptime. We can't afford for it to not do this consistently.
Antwort von Adzerk
vor 3 Jahren
We're sorry you didn't find the performance you were looking for. We have very few clients with performance/uptime issues, so would love to chat more about your particular use case and what type of performance you were ideally looking for. We are available to chat at marketing@adzerk.com. We hope in the future we can find another way to form a partnership.
Verifizierter Rezensent
Senio Front-End Engineer in USA
Verifizierter Nutzer auf LinkedIn
Computer-Software, 11-50 Mitarbeiter
Verwendete die Software für: Mehr als 2 Jahre
Full featured product with great customer support
Kommentare: My experience to date has been pleasurable. I know if there is anything that doesn't line up with my expectations, there is a great support team to help work through it. Response times via email were never more than a day, and if further discussion was necessary, it was easy to schedule a phone call (often including time to speak with lead engineers). At times there was a little extra heavy lifting. Whereas a feature may already exist with another platform, we had to define requirements and hope it can be completed. In most cases I would say this process was a mere speed bump in development. The time implications were offset by the ability to have a say in the resulting product, and potentially customize to our specific needs.
Vorteile:
I liked most that the support was very personable and timely. Additionally, Adzerk were very open to new feature requests when certain functionality that we needed did not exist.
Nachteile:
The product seemed to often live in the shadow of larger products (/product i.e. dfp/gam). Documentation and features may have lagged a bit behind ad servers with a larger user base, or engineering resources.
Rémi D.
Senior Director, Consumer Products in Kanada
Verifizierter Nutzer auf LinkedIn
Musik, 201-500 Mitarbeiter
Verwendete die Software für: 1-5 Monate
Easy API-based integration, well built platform, great engineering support!
Kommentare: At TouchTunes, we run music promotions and ads on a network of over 65,000 digital jukeboxes in bars, restaurants and other social venues across North America and Europe. Patrons can also be the DJ and control these jukeboxes by installing the TouchTunes mobile app on their iOS and Android phones. Downloaded over 8 Million times to date, patrons can receive free credits to play the jukebox, notably from promotional music campaigns. We needed an ad platform that would allow us to integrate quickly and seamlessly with these various devices, at the API level, and that would scale to handle the typical peak traffic on busy Friday nights. The Adzerk team has been a great partner during integration, understanding our special use cases, recommending various implementation options, and always just a Slack message away answering engineering questions in real time!
Vorteile:
Adzerk's APIs allowed us to do almost everything we needed. This made the migration from our previous ad platform super easy. The APIs are well documented, unlike any other competitors evaluated. The web Management UI is simple, responsive and gets the job done. Changes are reflected in near real time in ad serving. Same for reporting. From discussions with their engineers, their backend is built to scale and it shows, their ad serving APIs are incredibly fast.
Nachteile:
It would be nice to have permission levels on the web Management UI. The Management UI has a Creative Template feature allowing you to create addition input fields for a creative. This is great, I wish they had more options to validate user input (dropdowns, min/max, regex matching perhaps, etc).