Was ist Exelare?
Exelare wurde für "Macher"-Teams entwickelt – die echten Leistungsstars in der Personalverantwortung. Die Bezeichnung als Bewerber-Tracking-Software wird der Software nicht gerecht. Exelare kann die sich Bewerbenden natürlich auch nachverfolgen, jedoch auch noch viel mehr als das. Exelare bietet alle Tools, die Rekrutierungsteams benötigen, um alles über die von ihnen rekrutierten Personen zu finden, mit ihnen zu interagieren und sie nachzuverfolgen.
Wer verwendet Exelare?
Personal(vermittlungs-)agenturen, Beratende und IT-Beratungsunternehmen, Mitarbeiterverstärkung, große interne Rekrutierungsteams (keine Personalabteilung, sondern speziell Rekrutierung).
Wo kann Exelare bereitgestellt werden?
Cloud, SaaS, webbasiert, Android (mobil), iPhone (mobil), iPad (mobil)
Erhältlich in diesen Ländern
Vereinigte Staaten
Exelare Kosten
Startpreis:
Nicht vom Anbieter bereitgestellt
Ja, kostenloser Test verfügbar
Keine Gratisversion
Exelare bietet keine Gratisversion, aber eine kostenlose Testversion.
Erhältlich in diesen Ländern
Vereinigte Staaten
Exelare – Videos und Bilder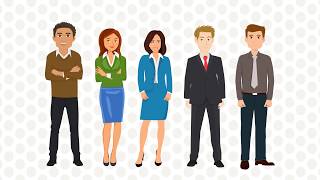 Kosten ähnlicher Produkte wie Exelare vergleichen
Exelare Funktionen
Aufgabenmanagement
Berichterstattung / Analyse
Bewerber-Management
Bewerber-Tracking
CRM
E-Mail-Management
E-Mail-Vorlagen
Für Recruiting-Agenturen
Interview-Management
Kandidatenprofile
Kandidatenverfolgung
Karriereseite
Lebenslauf-Analyse
Lebenslauf-Suche
Social-Media-Integration
Speicherung von Lebensläufen
Stellenanzeige veröffentlichen
Vorstellungsgespräche planen
Werkzeuge zur Zusammenarbeit
Workflow-Management
Joe P.
Managing Director in Japan
Verifizierter Nutzer auf LinkedIn
Personalbeschaffung & -besetzung, 11-50 Mitarbeiter
Verwendete die Software für: Mehr als 2 Jahre
Exelare - the best platform for any recruiting agency
Kommentare: Amazing customer support - quick responses - live support is so helpful and can resolve problems quickly.
Vorteile:
Ease of use and the fact that I can set every tab to look and work the way we like it. We can set certain fields to be required before the consultants can save the information - that helps overcome user reluctance to do the work and ensures we have at least the basic info saved.
Nachteile:
The mobile app interface. It's a bit clunky and doesn't offer a viable solution.
Versicherung, 2-10 Mitarbeiter
Verwendete die Software für: Mehr als 2 Jahre
In Betracht gezogene Alternativen:
Not glamorous but very productive!
Kommentare: We are a 5 person, boutique recruiting firm that specializes in the insurance industry. We place mid-level to executive level positions across the country. We have a database of 40,000 candidates and needed a better way to track, code, organize and access the information. Exelare solved that for us.
The product is very easy to navigate and figure out. You are not forced to do things a single way. So we were able to develop our own processes that fit our business model. Bullhorn forced you to follow their process.
We also really like the support. They are extremely responsive and very willing to help us customize the product.
Vorteile:
What I like most is the customization, support and capability of this software. We came from Bullhorn, which has a great user interface but is not easy or cheap to customize (unless you have a lot of users). We have 5 users and this product works very well for us. We like the integration with Outlook and how it posts jobs on our website. We like the speed of support and their willingness to work with us on many different issues.
Nachteile:
There is not much we don't like about the product. Most things that we come up with, they are able to fix.
Personalbeschaffung & -besetzung
Verwendete die Software für: Mehr als 2 Jahre
Decent system for the price.
Vorteile:
The price is affordable. It is well organized. Looks nicer than a lot of the competition. Good outlook integration for email. Resume parsing is accurate. You can source multiple sites (internal database + CB + Monster) under one search. Keeps everything organized under one package.
Nachteile:
Lacks a lot of features compared to competitors. Web based version only works on Silverlight, so any browser that has been updated in the past 2 years will not run the application, if you use web apps via your browser to pull information for your SMS / Phone system plug in, it will not work. Lack of 3rd party integrations, you are forced to use their approved vendors (RingCentral or Skype can only be used for PC / Desktop phone calls. Some Canadian company I've never heard of for the SMS / Texting features, only can use DocuSign to digitally sign documents, Drip marketing is also only available through SendGrid, etc.) They have custom API access but in order to even see what that info is, or any documentation on it you need to upgrade to the per month plan. If you email there sales / marketing team about ideas, or if they are planning on fixing something down the road you will rarely hear back. No full custom automation, they have Database Triggers but nothing that sends and reply's to emails automatically via the app. You can set that up via Outlook but it hardly saves much time. You can add your companies branding to resume submitting, however it will not remove the candidates information. LinkedIn Chrome plugin hasn't worked in a long time. Requires A LOT of manual data entry for tedious tasks
Abhishek C.
Vice President in Indien
Personalbeschaffung & -besetzung, 11-50 Mitarbeiter
Verwendete die Software für: Mehr als 1 Jahr
In Betracht gezogene Alternativen:
Exelare ATS & CRM
Kommentare: It is ok especially when the reporting can be customized as per your need, the CRM gives you enough bandwidth to add and remove clients of your choice and categorized as per the importance.
Vorteile:
The customization of the ATS & CRM as per you need. Adding external candidates to the ATS.
Nachteile:
The downtime and user interface needs a lot of improvement.
Personalbeschaffung & -besetzung
Verwendete die Software für: Mehr als 1 Jahr
Quelle: SoftwareAdvice
Fantastic CRM!
Vorteile:
Every CRM has its strengths and weaknesses, but overall Exelare provides all of the functionality I need to perform at a high-level as a technology recruiter. I've compared it to quite a few others out there and although some solutions have some bells and whistles that look cool, as recruiters we tend to do the same things day-in and day-out and frankly Exelare just seems to perform most of these functions simpler and more reliably than most other CRM's. They also continue to improve and innovate constantly, and a lot of it is driven by customer feedback which I really appreciate, and their customer service is consistently spot-on with very fast response times. Overall I love the solution and I'll be sticking with it as long as I'm in the recruiting business.
Nachteile:
If I were giving this review six months ago I would have said that their Outlook integration needs to be improved as well as the process for parsing information scraped from a LinkedIn profile, but both are currently being addressed with production releases happening in the next few weeks (I've seen the beta for one of them), so they've been very aggressive about responding to their users' chief complaints.