Was ist StarLeaf?
StarLeaf bietet Cloud-Videokonferenz- und Collaboration-Tools, die sowohl die Einzel- als auch Gruppenkommunikation sowie das Messaging zwischen Teams ermöglichen. StarLeaf bietet eine vollständig sichere Plattform, die mit anderen standardbasierten Videokonferenzlösungen kompatibel ist und auf allen Geräten unterstützt wird. In Konferenzräumen sind die Konferenzraumsysteme von StarLeaf einfach zu bedienen, kosteneffizient und werden von Unternehmen aller Größen in der ganzen Welt geschätzt.
Wer verwendet StarLeaf?
Für Unternehmen aller Größen, die in ihren Konferenzräumen nach einem zuverlässigen und hochwertigen Videokonferenzsystem suchen.
Wo kann StarLeaf bereitgestellt werden?
Cloud, SaaS, webbasiert, Mac (Desktop), Windows (Desktop), Android (mobil), iPhone (mobil), iPad (mobil)
Über den Anbieter
StarLeaf
Ansässig in Croxley Park, UK
2008 gegründet
Telefon-Support
Chat
Erhältlich in diesen Ländern
Vereinigtes Königreich
Über den Anbieter
StarLeaf
Ansässig in Croxley Park, UK
2008 gegründet
Telefon-Support
Chat
Erhältlich in diesen Ländern
Vereinigtes Königreich
StarLeaf – Videos und Bilder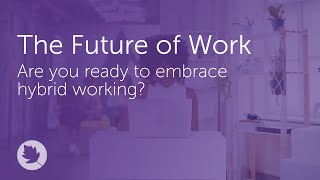 Kosten ähnlicher Produkte wie StarLeaf vergleichen
StarLeaf Funktionen
Aufzeichnung
Automatisches Framing
Bildschirm teilen
Drittanbieter-Integration
Echtzeit-Chat
Filesharing
Live-Chat
Meeting-Management
Mobiler Zugriff
Privater Chat
Präsentations-Streaming
Remote-Zugriff/-Kontrolle
Video-Chat
Videokonferenzen
Werkzeuge zur Zusammenarbeit
Zwei-Wege-Audio und -Video
Alternativen für StarLeaf
Bewertungen über StarLeaf
Tom W.
Vice President, Collaboration Engineering in USA
Verifizierter Nutzer auf LinkedIn
201-500 Mitarbeiter
Verwendete die Software für: Mehr als 1 Jahr
Very impressed with the solutions Starleaf offers for a range of workspaces.
Kommentare: Videoconferencing and audioconferencing along with content sharing is mission critical to our business. Our workforce is distributed including in-house and remote workers. We also have a serious requirement to collaborate while on the road. The Starleaf platform is easy to use and robust, enabling our workers to collaborate anywhere, from any device.
Vorteile:
The personal app runs on PC's, Macs, IOS, and Android devices. The user experience is common throughout all personal devices as well as Starleaf's room systems. Starleaf offers both cloud based endpoints that are aggressively priced and include Touch Panels, as well as Solutions specifically to be deployed within Skype-for-Business environments. Their SfB endpoints are truly native SfB clients so the complexity making your "standards compliant" videoconferencing system interoperate/coexist with your SfB platform is eliminated. There is no need for expensive and complex infrastructure that's sole purpose is to enable participation of non-SfB endpoints into SfB calls. The Starleaf Cloud platform and endpoints are literally the easiest to deploy in my experience. Make basic connections and power up the endpoint, insert a Quick Connect Code when prompted, and the endpoint communicates with the "mother ship" and is ready to make calls in minutes. Starleaf's endpoint registrations capability eliminates the need (in the majority of cases) of making any modifications to IT infrastructure to enable videoconferencing traffic in/out of firewalls. A big plus of the cloud architecture is the fact that once a call is established between two endpoints in your enterprise the traffic of the call becomes point-to-point between the two endpoints, versus both endpoints chewing up Internet bandwidth to/from the cloud.
Nachteile:
An area in which Starleaf has already delivered some improvements is with their User Interface. The initial version for the Starleaf Breeze app and the Touch Panel was not completely intuitive. Recent releases have introduced an updated UI that improves usability. Like other companies, Starleaf strives to improve in this area constantly, based on user feedback.
Antwort von StarLeaf
vor 4 Jahren
Hi Tom, Thank you very much for your kind review, it means a lot to us. As you mention, we're always striving to improve our user interface to make things simpler for all involved. If you do have any other questions you'd like to ask, then please don't hesitate to get in touch. Kind regards, The StarLeaf team
Sara A.
Executive Assistant in USA
Finanzdienstleistungen, 11-50 Mitarbeiter
Verwendete die Software für: 6-12 Monate
In Betracht gezogene Alternativen:
We love StarLeaf!
Kommentare: Overall, it's been a great experience working with StarLeaf. We love the Outlook integration and ease of scheduling, in addition to the other features offered by the system.
Vorteile:
Our team loves the high quality audiovisual experience and security offered by StarLeaf. We have peace of mind that our meetings with executives, clients, and other businesses are encrypted and confidential.
Nachteile:
The only issue that we've experienced is that some businesses and clients have issues downloading the app or accessing the web browser due to firewall restrictions.
Shivkanya B.
Trainee Excecutive in Indien
Pharmazeutika, 10.000+ Mitarbeiter
Verwendete die Software für: Mehr als 1 Jahr
StarLeaf
Kommentare: Overall, the StarLeaf is good for meetings. It provides all the good features like sound quality, video quality, and most importantly, secure communication. Go for it.
Vorteile:
I like this app. It is convenient and possess several important features. It is good for longer meeting, it has better screen sharing quality.
Nachteile:
My computer becomes exceedingly sluggish and regularly crashes while I'm in a videoconference. The quality of interactive multimedia isn't as good as it is on other VDC systems. When the chat isn't working properly, I have to close it and refresh it till the messages appear.
Gianluca S.
IT Manager in Italien
Informationsdienst, 51-200 Mitarbeiter
Verwendete die Software für: Mehr als 2 Jahre
Bad experience
Vorteile:
Starleaf is very simple, because it has not so many functionallities. I can say that any user could use it simply.
Nachteile:
When I am in a videoconference, my PC becomes very slow and often it freezes (I have a very expensive PC, with high requirements). The Audio and Video qualities aren't so good like other VDC systems. The chat sometimes doesn't work fine, so I have to close and open again until I see the messages.
James B.
Senior Account Manager AV Sales in UK
Verwendete die Software für: Mehr als 1 Jahr
Think of the consumer IM tools - Notably Whatsapp, slack etc, but secure and fit for for business
Kommentare: Efficiency, better collaboration, more inclusive team spirit
Vorteile:
Easy to use shouldgo without saying; on a single platform, I can IM my team and then seamlessly escalate this to a voice or video call, and then to a full scale collaboration. Most of the young talent we are trying to attract from the best schools, colleges and universities want to work in a more dynamic and multi-modal way - this means that they need collaboration tools that will follow them across their different devices - PC, mobile, tablet and into the meeting room - with the StarLeaf App we can let them do this. This leads to better and far more dynamic collaboration, wherever the team is, whatever they are doing; it leads to far greater inclusion for all team members, and therefore faster decision making; we do this by living in the chat box, and then escalating this to video collaboration immediately the moment we need to pore over a document or share and discuss some content - it is very easy to use and the team love it
Nachteile:
Currently you cant IM outside your organisation, but I believe that development is being carried out on this