Was ist TIBCO Jaspersoft?
ETL-App, die Daten aus verschiedenen Quellen zieht, arrangiert und über Modelle und Drag-and-drop-Designer in ein Data Warehouse legt. Die Nutzer erhalten Antworten aus ihren Anwendungen einfacher, was die Kundenzufriedenheit erhöht und dein Produkt wettbewerbsfähiger macht. Mit Jaspersoft kannst du es deinen Entwickelnden ermöglichen, sich auf das Kernprodukt zu konzentrieren, anstatt auf die Analytik, was deinem Unternehmen hilft, sich schneller als sonst zu verbessern.
Wer verwendet TIBCO Jaspersoft?
Jedes Unternehmen, das auf der Suche nach einer ETL-Software (Extract, Transform, Load) ist, die in der Lage ist, die Mitarbeitenden bei der Suche nach und Analyse von Daten zu entlasten.
Wo kann TIBCO Jaspersoft bereitgestellt werden?
Cloud, SaaS, webbasiert, Mac (Desktop), Windows (Desktop), Linux (Desktop), Windows (On-Premise), Linux (On-Premise)
Über den Anbieter
TIBCO Software
Ansässig in Charlotte, USA
1996 gegründet
Telefon-Support
Chat
Über den Anbieter
TIBCO Software
Ansässig in Charlotte, USA
1996 gegründet
Telefon-Support
Chat
TIBCO Jaspersoft – Videos und Bilder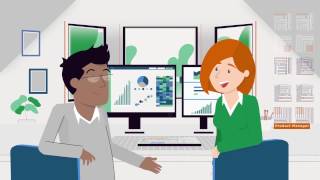 Kosten ähnlicher Produkte wie TIBCO Jaspersoft vergleichen
TIBCO Jaspersoft Funktionen
Aktivitäts-Dashboard
Anpassbares Dashboard
Berichterstattung / Analyse
Dashboard
Daten-Connectors
Daten-Identifizierung
Datenanalyse-Werkzeuge
Datenextraktion
Datenmanagement
Datenvisualisierung
Datenvorbereitung in Selbstbedienung
ETL
ETL – extrahieren / transferieren / laden
Integrationsmanagement
Match & Merge
Suchen / filtern
Verarbeitung in Datenbanken
Versionskontrolle
Visuelle Analytik
Alternativen für TIBCO Jaspersoft
Bewertungen über TIBCO Jaspersoft
Román Josué
Data Science Team Lead in Honduras
Verifizierter Nutzer auf LinkedIn
Informationstechnologie & -dienste, 201-500 Mitarbeiter
Verwendete die Software für: Mehr als 2 Jahre
The best Reporting Tool for Java Developers
Kommentare: Sometimes the most difficult part to create custom reports using Jaspersoft Studio, is actually to write the query that will fetch the data. After that, building the report is mainly drag-n-drop, write some Java code, setup properties and parameters, and make your report ready.
Vorteile:
This software is one of the best choices to create reports if you are a Java developer. All you need to know about is Java and SQL for the queries. It integrates with many databases, and I personally have used it with PostgreSQL and it works well. The reports you create from scratch are fully customizable, and can include the elements you need: labels, tables, images, ... I like a lot the subreport element, as it allows to create even more complex / nested reports, in which you usually follow a master-detail model. In addition, you can use the Java libraries to integrate Jasper reports into your Java application, either Desktop or Web, this will enable
Nachteile:
Some features or properties are not too intuitive, which is understandable if we think this is a tool for developers. Even though, it would be nice to have a more intuitive GUI.
Babatunde
Snr. Business Systems Analyst in Nigeria
Bau, 201-500 Mitarbeiter
Verwendete die Software für: Mehr als 2 Jahre
In Betracht gezogene Alternativen:
Good reporting software for smal and medium company.
Kommentare: Good for reporting in real-time because it has helped us quite a lot in decision making. I am able to design and deploy reports easily without requesting for support.
Vorteile:
The ability to integrate with different databases and the ease with which I can easily connect makes it great for me using the software. It can also handle huge database record simultaneously.
Nachteile:
The manual designing is a little difficult when you are trying to create different fields and more easier when you can use the XML. If you are not a programmer, it will take you some time to use the XML. Additionally, you need to deal with the unused columns or rows when you export your report to excel.
Charlton
Housing Clerk in Südafrika
Staatsverwaltung, 51-200 Mitarbeiter
Verwendete die Software für: Mehr als 1 Jahr
Japersoft excellent for experience people that uses access
Kommentare: Jaspersoft is a good program and there can still be a big change in the customer support as well as the interface for beginners
Vorteile:
I like the easy convert from data to the charts and the quality that it is done with is impeccable.
Nachteile:
The fact that if you enter wrong information it is not easy to fix.
Verifizierter Rezensent
Analyst II, Operations in USA
Verifizierter Nutzer auf LinkedIn
Transport/Güterfrachtverkehr/Schienenverkehr, 1.001-5.000 Mitarbeiter
Verwendete die Software für: 6-12 Monate
In Betracht gezogene Alternativen:
Business Intelligence Tool that's neither Intuitive or Intelligent
Kommentare: If you need a bare bones BI tool, this will work. On a rare occasion I am able to create a report that is visually appealing, works on the server, and exports well. It takes way more work and time to produce a professional grade deliverable in Jaspersoft than it does in any other BI tool I have used.
Vorteile:
This software is very customizable in terms of the output formats. Scheduled report delivery is very easy to accomplish on their reporting server. It also has the ability to create HTML 5 charts.
Nachteile:
The design interface for report creation is atrocious. Very clunky, not intuitive, and dated especially when compared to other tools available (MS Power BI, Tableau, etc.). It is maddeningly picky when it comes to formatting. Reports will function well on in Jaspersoft and not function on a server. The error output is cryptic and requires decoding. Exported reports will look excellent in one format and awful in another. Ineffective documentation from Tibco makes learning the software a challenge if you are not an explorer. Drillable datasets are impossible.
Tom
ERP Programmer Analyst in USA
Elektrische/elektronische Fertigung, 51-200 Mitarbeiter
Verwendete die Software für: Mehr als 2 Jahre
Quelle: SoftwareAdvice
Best report layout designer on the market.
Kommentare: I have been using Jasper Studio (iReport) and Jasper Server for the past 8 years and have really enjoyed the capabilities it offers and the ease of use. Continuous improvements have been made to both the designer side (iReport/Jasper Studio) and the report delivery side JasperServer. I would definately recommend you checking them out.
Vorteile:
* Easy to use * Flexible scenarios for report grouping * No cost level available for simple deployment and use * JasperServer has ability to automate delivery of reports.
Nachteile:
* Hard to find support forums (as a community/free user) * Custom data connectors present a challenge I haven't overcome for automated delivery (SQL reports are easy)