Was ist OpenLP?
Open-Source-Präsentationslösung, die die Wiedergabe mehrerer Videodateien mit VLC-Integration unterstützt.
Wer verwendet OpenLP?
Nicht vom Anbieter bereitgestellt
Wo kann OpenLP bereitgestellt werden?
Cloud, SaaS, webbasiert, Mac (Desktop), Windows (Desktop), Linux (Desktop), Android (mobil), iPhone (mobil)
Erhältlich in diesen Ländern
Vereinigte Staaten
Erhältlich in diesen Ländern
Vereinigte Staaten
OpenLP – Videos und Bilder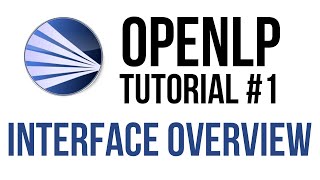 Kosten ähnlicher Produkte wie OpenLP vergleichen
OpenLP Funktionen
Anpassbare Vorlagen
Doppelmonitor
Drag-and-Drop
Layout und Design
Manuskriptdatenbank
Medienbibliothek
Mobile App
Präsentations-Streaming
Simon M.
Creative Head in Indien
Verifizierter Nutzer auf LinkedIn
Medienproduktion, 2-10 Mitarbeiter
Verwendete die Software für: Mehr als 2 Jahre
In the age of one-man-army teams, this right here is a godsend!
Kommentare: OpenLP is everything that is great about open-source software. A well-developed software with a community that supports it even more. It was essential for our church to find something that worked very well for us. Over time, we were able to use most of all features that changed the game. Dynamically editing the setlist while on stage; adding, removing, skipping - all while being completely wireless makes it the best software we've used till date.
Vorteile:
Cross-platform. This piece of software will run on anything. OpenLP runs on any platform, whether you're running Windows, iOS or Linux. You don't even need a full-sized computer to run it. Makes it all the more easier to spread out our points of failure, making it completely reliable.
Nachteile:
Multi-language support is something that is still lacking. It does support multiple languages, but having it appear in two languages at the same time - when that arrives, it'll be a game-changer for sure.
Religiöse Einrichtungen, 2-10 Mitarbeiter
Verwendete die Software für: Mehr als 2 Jahre
Program IS NOT for nontechnical persons.
Vorteile:
It works for a small fellowship that does not have funds for a better updated modern program. Works well with CCLI - Song Select. I was using LibreOffice PowerPoint - this is a great upgrade with ease of use when preparing for a service.
Nachteile:
One needs to be tech-savvy to get everything to work, Not novices! There is NO tech support, The interface is not up to modern standards ease of use. I would like to be able to hand off to others when I am not available or have other duties I would like if others like my worship leader to make changes with ease. It takes a lot of effort to get format the slides to look good. Then once you get set up - changing locations/equipment it will not display the same.
Mario P.
Network Analyst in USA
Verifizierter Nutzer auf LinkedIn
Lagerung
Verwendete die Software für: 6-12 Monate
If you want something to get up and going fast then this is it. Handles very basic functions well.
Kommentare: Easy setup. Fast editing to get screens displayed. I can train people in 1 hour how to create a service, how to download new content and how to put music on the screen. Very Very easy to use and I have got a lot of churches looking at it to save money.
Vorteile:
It is easy to use for almost anybody with basic computer skills. If you have a limited staff, then I would highly recommed this. I download media from youtube and content is on the screen in less than five minutes. I can create an entire service and easily edit what I want to put on the screen. there is some lag time between what you add to the service and getting it on the screen. but overall, it does a decent job for small churches. I am a computer consultant for small churches and they all like it because the bible is easy to pull up. You click the projector and it goes right to screen. I have two TV's and one project on a hp computer and we are happy.
Nachteile:
The content sometimes laggs behind when you put it on the screen. Also the songs dont keep up with my musicians. I have to constantly move the needle. Needs more backgrounds so you dont have to do much creating.
Berry C.
DIrector of Audio/Visual Ministry in USA
Religiöse Einrichtungen, 2-10 Mitarbeiter
Verwendete die Software für: Mehr als 2 Jahre
Easy to Use Presentation Software
Kommentare: Overall, our experience with the software has been positive. The ease of use during the service has been of immense help.
Vorteile:
I like that it is easy for a user to use during the service. Once a service is done, nearly anyone with ten minutes training can use the software.
Nachteile:
I dislike the lack of some features such as being able to run video in the software. We have to use separate software for that. Our other issue is the lack of information on how to do things with the software. The lack of tutorials on it probably keeps many churches away from using it.
Daniel G.
Ingeniero Electrónico in Kolumbien
Verifizierter Nutzer auf LinkedIn
Verwendete die Software für: Mehr als 2 Jahre
Since a found out this software I was very happy because it fills all my espectations. It easy to us
Kommentare: I am in a small church so it has not much budget for this kind of stuff. It is easy and fun to use.
Vorteile:
Firstly, it is free (open source), I am a linux user, so i prefered open source software. Secondly, it has a lot of Bible versions in Spanish (my local language). It can work with a lot of formats (audio, video, Power Point presentations, images, etc.). Its support is very good, it is easy to find answers in the forums.
Nachteile:
I could not find how to show a video behind lyrics. It has a few of backgrounds. I have not try the remote control app.