Was ist ManageEngine Endpoint Central?
Eine web-basierte Windows-Desktop-Management-Software, die bei der Verwaltung von 1000s Desktops von einem zentralen Ort hilft. Es kann Desktops sowohl via LAN als auch via WAN verwalten . Es automatisiert regelmäßig durch einheitliche Konfigurationen wie Wallpapers, Verknüpfungen, Drucker usw. Desktop-Management-Aktivitäten wie Installation von Software, Patches und Service Packs, die Desktops standardisieren. Einfach ausgedrückt, es hilft Administratoren, ihre Windows-Netzwerke zu automatisieren, zu standardisieren, zu sichern und zu prüfen.
Wer verwendet ManageEngine Endpoint Central?
Alle Unternehmen
Wo kann ManageEngine Endpoint Central bereitgestellt werden?
Cloud, SaaS, webbasiert, Mac (Desktop), Windows (Desktop), Linux (Desktop), Windows (On-Premise), Linux (On-Premise), Android (mobil), iPhone (mobil)
Über den Anbieter
ManageEngine
Ansässig in The Octagon, USA
1996 gegründet
Telefon-Support
Chat
ManageEngine Endpoint Central Kosten
Startpreis:
795,00 $/Jahr
Ja, kostenloser Test verfügbar
Ja, Gratisversion verfügbar
ManageEngine Endpoint Central bietet eine Gratisversion und eine kostenlose Testversion. Die kostenpflichtige Version von ManageEngine Endpoint Central ist ab 795,00 $/Jahr verfügbar.
Preismodelle
Kostenlose Testversion
Über den Anbieter
ManageEngine
Ansässig in The Octagon, USA
1996 gegründet
Telefon-Support
Chat
ManageEngine Endpoint Central – Videos und Bilder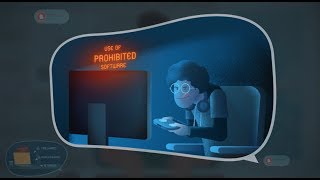 ManageEngine Endpoint Central Funktionen
Aktivitäts-Verfolgung
Alarmfunktion / Benachrichtigungen
Anwendungssicherheit
Automatische Patch-Implementierung
Automatische Scans
Benutzer-Management
Berichterstattung / Analyse
Compliance Management
Dashboard
Einsatz-Management
Endpoint Management
Endpoint Protection
Ereignisprotokolle
Gerätemanagement
IT-Reporting
Inventarverwaltung
Kapazitätsmanagement
Konfigurationsmanagement
Korrektur-Management
Lizenz-Nachverfolgung
Lizenzbestand
Mobiles Gerätemanagement
Problem-Management
Remote-Zugriff/-Kontrolle
Remotezugriff und -monitoring
Self-Service Portal
Sicherheitsmanagement
Software-Management
Störfallmanagement
Test-Lizenz
Verpackung
Veränderungsmanagement
Wartungsplanung
Wissensbasis-Management
Zugriffskontrollen / Berechtigungen
Überprüfung von Vorfällen
Alternativen für ManageEngine Endpoint Central
Bewertungen über ManageEngine Endpoint Central
Joel
Deputy IT Manager in Vereinigte Arabische Emirate
Verifizierter Nutzer auf LinkedIn
Versorgungsunternehmen, 201-500 Mitarbeiter
Verwendete die Software für: Mehr als 2 Jahre
Ease of use complete Endpoint Management
Vorteile:
We are using this product for the last 9+ years and it has made the day to day running of IT activities a very simple and robust process. Managing desktops, laptops mobiles with the click of the mouse is what an IT Admin dreams of and it is made possible by this product. Another major thing which this product has helped us is to keep the software compliance in place.
Nachteile:
Windows Driver and BIOS Patch Management should also be part of the Professional edition.
Talib
Talib Jetha in UK
Verifizierter Nutzer auf LinkedIn
Personalbeschaffung & -besetzung, 11-50 Mitarbeiter
Verwendete die Software für: Mehr als 2 Jahre
This tool has been a fantastic for my organisation to keep our IT systems up to date and supported
Kommentare: This tool has been a great help to us from an IT perspective and I would highly recommend this tool if you have a big team or if you have an IT team which is situated in a separate location to the rest of the team
Vorteile:
Interacting with my IT team has been made so much simpler using this tool. My IT team can simple send a remote request and then also push any updates and any messages to me via this tool. It's easy to use and very simplistic which is great. It allows the IT team to do what they need to without hinderance.
Nachteile:
There is honestly nothing that I dislike about this tool.
Gudjon Egill
Security manager / IT Specialist in Island
Einzelhandel, 201-500 Mitarbeiter
Verwendete die Software für: Kostenlose Testversion
Great product, changing from TeamViewer and what a diffrence.
Kommentare: Absolutally great product, have been using Lan Sweeper, the best product ever but way over prised and extremely pushy sales people, Teamviewer, way overprised with wery few features in normal and extended license, terrible support feature when in trouble. ManageEngine has everything i need.
Vorteile:
All you need is right there, deplyment is so easy, i took me about 2 hours to enroll all of my clients from 5 different locations around the country.
Nachteile:
To keep a healthy system patch manament and deplyment is a critical feature, cons in Management is that if patching fails, there is no explaniation. Also i could not set the time my self to deploy, just inside or outside of buisness hours.
Matt
IT Security Analyst in UK
Informationstechnologie & -dienste, 51-200 Mitarbeiter
Verwendete die Software für: Kostenlose Testversion
First time user
Vorteile:
The amount of 3rd party patches available, and the ability to patch Windows and Linux systems
Nachteile:
The userface is not the prettiest compared to other solutions
Staatsverwaltung, 51-200 Mitarbeiter
Verwendete die Software für: Mehr als 2 Jahre
Desktop Central - try it! You may wonder how you lived without it before.
Kommentare: Overall, I really enjoy their products. I have used their other offerings and have been pleased with how easy their software is to learn and use. I really like the reporting features, even if they are a bit plain. But, the data in the reports is spot on. It would be nice to have a way to spice up the reporting templates a bit for non-technical management. I've tried other patching products over the years, but I've always recommended Desktop Central to my clients to at least try. Almost all of them end up purchasing Desktop Central!
Vorteile:
Desktop Central is very easy to set up. As long as you follow the requirements for opening ports, you should be able to install and start using the product very quickly. The product can be used for free with up to 25 clients, so you can really "kick the tires" and get a full idea of if this is the product for you. It is reasonably fast, and the learning curve is fairly easy and straightforward. The training videos are not bad and cover most of what I needed to learn to use the product. I've worked with the support team only a few times over the last several years, so that's a bonus for me. Their support was knowledgeable, and was able to solve my issues within one or two email exchanges. They do offer phone support, but this was not an option I prefer to use, so I can't comment much on that. I now use several products from ManageEngine, and it is great how once you use one of their products, you should be comfortable with their other offerings.
Nachteile:
It took me a little while to learn HOW the product works, and what the developers' thought process was at first. Once I got that part, the use of the product really fell into place for me rather quickly. I think the learning curve for this software is much easier than other products, but you do have to at least look over the intro manuals the first couple of times you use the product. I'd love to see the company make more training videos using native North American English speakers. ManageEngine is an Indian company, and while their team absolutely knows their stuff, it can be challenging (at least for me) to work with the Indian speaking and writing style of English.
In Betracht gezogene Alternativen: PDQ Inventory und PDQ Deploy
Warum ManageEngine Endpoint Central gewählt wurde: While I love PDQ products, Desktop Central offers more out of the box. With 1 purchase, I get lots of abilities and features, such as the MDM, more reporting, and easier to read UI, with colors and labels. If PDQ revamps their UI and adds a couple of features to PDQ Inventory and PDQ Deploy, they would make my short list of products.
Zuvor genutzte Software: PDQ Inventory und PDQ Deploy
Gründe für den Wechsel zu ManageEngine Endpoint Central: PDQ is a great product, but seems lacking in tools overall. The UI in PDQ is plain, but efficient. Desktop Central offered more features out of the box, and has better reporting in it's looks. Plus, ManageEngine offers so many more products, and once you learned how to use one of them, you are well on your way to knowing how to use the others. The UI is pretty similar over their product line, which is a big help these days.