Was ist SecureTide?
Spam and virus protection software that analyzes your email history and gives you a daily spam report.
Wer verwendet SecureTide?
Nicht vom Anbieter bereitgestellt
Wo kann SecureTide bereitgestellt werden?
Nicht vom Anbieter bereitgestellt
Über den Anbieter
von AppRiver
Ansässig in Gulf Breeze, USA
Erhältlich in diesen Ländern
Vereinigte Staaten
Über den Anbieter
von AppRiver
Ansässig in Gulf Breeze, USA
Erhältlich in diesen Ländern
Vereinigte Staaten
SecureTide – Videos und Bilder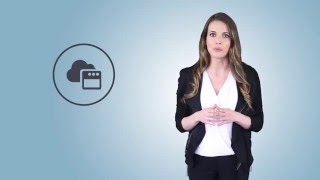 Kosten ähnlicher Produkte wie SecureTide vergleichen
Startpreis
N/A
1,26 $/Monat
N/A
Nicht verfügbar
Funktionen von SecureTide
API
Aktivitäts-Verfolgung
Anti-Spam
Anti-Virus
Archivierung & Aufbewahrung
Audit Trail
Authentifizierung
Backup und Recovery
Berichterstattung / Analyse
Berichterstattung und Statistik
Betrugserkennung
Compliance Management
DLP-Software
Datenspeicher-Management
Datenspeicherungsmanagement
Datensynchronisation
Datenwiederherstellung
Datenüberprüfung
Disaster Recovery
Drittanbieter-Integration
E-Mail Routing
E-Mail-Management
E-Mail-Tracking
Einmalige Anmeldung
Ereignis-Nachverfolgung
Erlaube / Blockiere Liste
Etikettierung
Filtern
Greylisting
Inbox-Management
Integration des aktiven Verzeichnisses (AD)
Kategorisierung / Gruppierung
Kompression
Microsoft-Outlook-Integration
Phishing-Schutz
Quarantäne
Richtlinien Managemen-
Risikobewertung
SSL-Sicherheit
SURLB/URIBL-Filterung
Schwachstellen-Scannen
Sichere Datenspeicherung
Sicherheitsprüfungen
Spam-Analyse
Spam-Blockierung
Spam-Erkennung
Suchen / filtern
Verschlüsselung
Zugriffskontrollen / Berechtigungen
Überwachung
Garry A.
Client Relationship Manager in USA
Verifizierter Nutzer auf LinkedIn
Verwendete die Software für: Mehr als 2 Jahre
Fantastic hosted spam filter with phenomenal support
Kommentare: One of the best in the business. Appriver's customer support is what really stands out among the competition.
Vorteile:
First off, Appriver's support is top notch. They are fantastic! The platform itself just works. Since it is hosted, the SPAM never even touches your mail server, reducing overhead and bandwidth, along with unwanted SPAM and Viruses. The online tools make it super easy to administer your account and share access and control with other users in your organization. Their reseller program for MSPs is great and has a central console where you can administer all of your clients from a single pane of glass.
Nachteile:
There is constantly work being done on the UI and on the back-end. While this can also be a big advantage, often times there are UI bugs or weird quirks that require reaching out to support. (But since their support is fantastic, it's rarely a show-stopper.)
Trey C.
IT Director in USA
Rundfunkmedien, 51-200 Mitarbeiter
Verwendete die Software für: Mehr als 2 Jahre
Best anti spam service ... period.
Kommentare: a very well rounded spam filter. I don't have to worry about my servers getting overloaded or bandwidth eaten up with a spam attack.
Vorteile:
It just works. Unbelievable, but true. Being cloud hosted means the your server is not doing all the work and your bandwidth is not tied up. Want to take your email server offline for a few hours to do maintenance? Not a problem. AppRiver will store your email until the server returns online. In a disaster recovery mode, this would be invaluable. They can hold your email for days if needed. Their support is over the top. Response time is in minutes, not hours. Could not imagine email without it.
Nachteile:
Can't say that I've ever had a bad experience with them. The product is constantly evolving and sometimes that can be a challenge finding where someone got moved. Seems like that is the new normal for everything and not just App River.
Verifizierter Rezensent
IT Operations Engineer in USA
Verifizierter Nutzer auf LinkedIn
Groߟhandel, 51-200 Mitarbeiter
Verwendete die Software für: Mehr als 1 Jahr
Mediocre Spam Filter
Kommentare: It seemed good for a while, but then we started realizing how much it was actually letting through that it should have been blocking.
Vorteile:
I love how much customization there was for the different filters. You could filter by Country, IP, file type, and several others. It was great for that.
Nachteile:
It's not great at filtering out actual spam. It would catch some things, but many others it didn't. We had many times that emails would come in that people thought were legitimate, but they were actually spam/phishing emails.
David A.
IT Services in USA
Transport/Güterfrachtverkehr/Schienenverkehr, 51-200 Mitarbeiter
Verwendete die Software für: Mehr als 2 Jahre
Good Value - but bugs don't get fixed on a timely basis
Kommentare: Customer Support is responsive, and easy to work with.
Vorteile:
Once its all set up, its fairly easy to use.
Nachteile:
Two different ways to report spam & Malware\Virus. One email should do it all, not two separate addresses. There are duplicate entries in their various list, and they have never fixed. An annoying bug. The web portal is kind of archaic looking, and recent changes only made it worse looking. Kind of amateurish looking. Sometimes their link protection fails, and you need to clip a piece of their link, and paste it into a browser. The interface with Microsoft O365 is kind of hokey. Some changes make it over, some do not. Sometimes you should make a change on their portal, sometimes on the Microsoft one. It depends on the change.
Verifizierter Rezensent
IT Support Technician in USA
Verifizierter Nutzer auf LinkedIn
Strafverfolgung, 51-200 Mitarbeiter
Verwendete die Software für: Mehr als 2 Jahre
AppRiver
Kommentare: I like the software very much
Vorteile:
Appriver is a very easy product to manage and use.
Nachteile:
The only con I can think of is it is sometimes hard to find emails. They are sometimes listed in different areas depending on the reason they were blocked.