Das könnte dich auch interessieren:
Was ist Barracuda Message Archiver?
Webbasiertes Nachrichtenarchivierungssystem mit erweiterten Suchfunktionen und spezifischen E-Mail-Aufbewahrungsregeln.
Barracuda Message Archiver – Details
Barracuda Networks
2004 gegründet
Barracuda Message Archiver – Videos und Bilder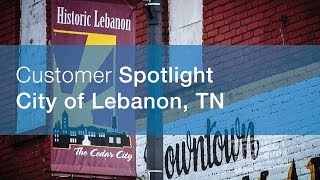 ▶︎
Barracuda Message Archiver – Details
Barracuda Networks
2004 gegründet
Kosten ähnlicher Produkte wie Barracuda Message Archiver vergleichen
Startpreis
Nicht verfügbar
2,12 $/Monat
1,50 $/Monat
4,50 $/Monat
Barracuda Message Archiver – Bereitstellung und Support
Funktionen von Barracuda Message Archiver
API
Anti-Spam
Anti-Virus
Archivierung & Aufbewahrung
Audit Trail
Automatische Sicherung
Backup und Recovery
Bedrohungsschutz
Benutzer-Management
Berichterstattung und Statistik
Betrugserkennung
Compliance Management
Content-Management
Datei-Verwaltung
Dateitransfer
Daten-Import / -Export
Datenerfassung und Übertragung
Datenspeicher-Management
Datenspeicherungsmanagement
Datenwiederherstellung
Dokumentenmanagement
Dokumentenspeicher
Drittanbieter-Integration
E-Discovery
E-Mail-Benachrichtigungen
E-Mail-Management
E-Mail-Tracking
Ereignisprotokolle
Etikettierung
Filtern
Geplante / automatisierte Berichte
HIPAA konform
Indizierung
Match & Merge
Metadata-Management
Microsoft-Outlook-Integration
Regelbasierter Workflow
Richtlinien Managemen-
Rollen-basierte Genehmigung
SSL-Sicherheit
Sichere Datenspeicherung
Spam-Blockierung
Speicherverwaltung
Verschlüsselung
Versionskontrolle
Volltextsuche
Werkzeuge zur Zusammenarbeit
Wirtschaftsprüfung-Management
Workflow-Management
Zugriffskontrollen / Berechtigungen
Sam L.
Systems Administrator in USA
Verifizierter Nutzer auf LinkedIn
Finanzdienstleistungen, 201-500 Mitarbeiter
Verwendete die Software für: Mehr als 2 Jahre
BMA email archiving is great
Kommentare: I would recommend the Barracuda message archiver to anyone who needs to save all messages in their organization. Also have cloud mirroring to get off appliance for BC/DR.
Vorteile:
All messages are journaled, deduplication and compression save disk space, dashboard and options
Nachteile:
Searching is slow, and results are not easy to export, also slow process
John D.
System Administrator II in USA
Verifizierter Nutzer auf LinkedIn
Versicherung, 201-500 Mitarbeiter
Verwendete die Software für: Mehr als 2 Jahre
The Barracuda Archiver provides a easy to email archiving solution that integrates easily.
Kommentare: Less stress on main mail server. Easy set up of discovery to comply with retention policy. Easy intergation with Microsoft Exchange, Office 365, or IMAP email.
Vorteile:
The Barracuda Archiver is a one piece solution that can be intergrated into an email system in about an hour. Pricing depends on storage and there is no charge for additional users. Email or attachments can be stubbed when using Exchange to greatly reduce the size of email on the system. An easy to use interface allows mail users to search for historical email quickly. It is also easy to setup polices for global removal of old email after retention period. Users can be set up based on LDAP directories or Active Directory. Barracuda support was excellent.
Nachteile:
The device can slow down as it gets full since it is SATA based. Also, depending on the amount of data, recovery can be slow if data needs to be reindexed by the system. There is no automated way to rehydrate (reimport) stubbed email into the system if needed for transition.
Stephen K.
Director of Infrastructure in USA
Rechtsberatung, 201-500 Mitarbeiter
Verwendete die Software für: Mehr als 2 Jahre
6 years of faithful service, great customer support, until...
Kommentare: Barracuda's support has been the best we have ever experienced. The wait times are short, and their staff is based in the US so it was easy to communicate the issues. Overall we were reasonably pleased with the device and the company until our business needs had changed and we had to move to a different platform that provided more advanced tools. (We really didn't​ want to leave) This is where we feel (and perhaps any company​ that provides cloud services) that Barracuda turned evil. We have an on-prem appliance and rotate older emails to the Barracuda Cloud Archive service​. A word of warning, Barracuda does not provide any way​ or tools to extract YOUR data from their cloud service. You can extract in bulk from the on-prem appliance from an​ SMB share. ALSO, if you don't maintain the minimum Energize Updates, they will shut off access​ to your own data stored on the Appliance. About 15 days after expiration, you will no longer be able to perform searches on the on-prem appliance​, although you can still search and export from the cloud. You will have 30 days after terminating the cloud service to extract all your data. Our experience has been the cloud exports take a long time to complete, and they are spotty on the file downloads, sometimes they will not complete and​ you will have to start again. There is more to say about our experience with this process but there is not enough room to explain further. Proceed​ with caution..
Vorteile:
The web interface was straight​ forward and it was easy to do searches. We liked the ability of our end users to be able to search their own archives.
Nachteile:
Sometimes​ searches were slow, large exports were even slower. You could sometimes wait 30-60 seconds for results to come back. It seemed that the database could use indexing.
Verifizierter Rezensent
System Engineer in USA
Verifizierter Nutzer auf LinkedIn
Bankwesen, 51-200 Mitarbeiter
Verwendete die Software für: Mehr als 2 Jahre
Great and easy to use archiving solution.
Kommentare: This has allowed us to keep out Exchange footprint down to unto 400GB with 8 years worth of email.
Vorteile:
We started off with the physical appliance and then migrated to the virtual, which was very painless. The search is fast and robust even with 3TB of email in a single appliance. It is rock solid as well.
Nachteile:
The interface is a little clunky and could use an update. There are a few screens that are not all that intuitive and could use some better explanations. I do wish there was a way to integrate it into Exchange directly for archiving and access.
Cathy H.
Lead Help Desk Support Technician in USA
Verwendete die Software für: Mehr als 2 Jahre
Barracuda a lifesaver
Vorteile:
Barracuda Message Archiver makes quick work of finding email messages. The many search options make it possible to find any email, whether you know the sender or not. Date search, keyword search, sender search, From or To searches all help you obtain the most accurate results.
Nachteile:
Sometimes it finds too many results. But that is usually when I can't remember an exact keyword to search for. But this really isn't a Con.