Das könnte dich auch interessieren:
Was ist DIR-S?
Ein Notfallsystem mit wichtigen Sicherheitsfunktionen für Desktop, Tablet und Smartphone. DIR-S erhöht die Reaktionszeit des Lehrers in Sicherheitsbelangen und verringert die Reaktionszeit der Strafverfolgungsbehörden, indem Schulen und Strafverfolgungsbehörden via Echtzeit-Chat und interaktiver Karten verbunden werden.
Wer verwendet DIR-S?
Für Bildungseinrichtungen – öffentliche und private, Charter-Rennen und Veranstaltungen, Flughäfen, Regierungen und Privatgebrauch.
DIR-S – Details
Tresit Group
4 gegründet
DIR-S – Videos und Bilder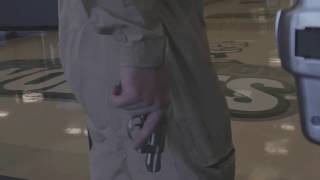 ▶︎
DIR-S – Details
Tresit Group
4 gegründet
Kosten ähnlicher Produkte wie DIR-S vergleichen
Startpreis
275,00 $/Monat
Nicht verfügbar
Nicht verfügbar
50,00 $/Monat
DIR-S – Bereitstellung und Support
Einsatz
Cloud, SaaS, webbasiert
Mac (Desktop)
Windows (Desktop)
Android (mobil)
iPhone (mobil)
iPad (mobil)
Training
Persönlich
Live Online
Webinare
Dokumentation
Funktionen von DIR-S
API
Aktivitäts-Dashboard
Alarmfunktion / Benachrichtigungen
Anpassbare Vorlagen
Audit Trail
Benutzer-Management
Berichterstattung / Analyse
Berichterstattung und Statistik
Campusbenachrichtigungen
Chat / Messaging
Daten-Import / -Export
Desktop-Benachrichtigungen
Drittanbieter-Integration
E-Mail-Benachrichtigungen
Echtzeit-Aktualisierungen
Echtzeit-Benachrichtigungen
Echtzeit-Berichterstattung
Echtzeit-Daten
Echtzeitüberwachung
Einkauf & Empfang
Ereignisgesteuerte Aktionen
Erinnerungen
Geografische Karten
Geolokalisierung
Geotargeting
Kommunikationsmanagement
Kontakt-Datenbank
Kontaktmanagement
Live-Chat
Massenbenachrichtigungen
Mehrsprachig
Mehrsprachige Meldungen
Mobile Benachrichtigungen
Mobiler Zugriff
Multi-Channel-Kommunikation
Push-Benachrichtigungen
Risiko-Warnungen
SMS-Nachrichtenversand
Sichere Datenspeicherung
Standortverfolgung
Statusverfolgung
Störfallmanagement
Szenarioplanung
Terminplanung
Umfragen & Feedback
Verfolgung von Interaktionen
Vorlagen
Zugriffskontrollen / Berechtigungen
Zwei-Wege-Kommunikation
Überwachung
Siehe die vollständige Emergency Notification Software Liste
API
Aktivitäts-Dashboard
Aktivitäts-Verfolgung
Alarmfunktion / Benachrichtigungen
Anmeldung / Onboarding
Anpassbare Berichte
Anpassbare Formulare
Anwesenheitsmanagement
Aufgabenmanagement
Berichterstattung / Analyse
Berichterstattung und Statistik
Beurteilung-Management
Bibliotheks-Management
Buchhandlungs-Management
Cafeteria-Management
Daten-Import / -Export
Dokumentenmanagement
Dokumentenmanagement
Dokumentenspeicher
Drittanbieter-Integration
Echtzeit-Benachrichtigungen
Elektronische Zahlungen
Eltern-/Schüler-Portal
Facility-Management
Finanzmanagement
Fortschrittsbericht
Höhere Bildung
Kalenderverwaltung
Klassenterminplanung
Kundenportal
Lernmanagement
Mitarbeitermanagement
Online-Kalender
Online-Zahlungen
Personalverwaltung
Registrierungs-Management
Rollen-basierte Genehmigung
Schulbezirk
Self-Service Portal
Software für Schulen
Sonderpädagogik
Studenten-Management
Studenteninformationen/-dokumente
Studentenportal
Stundenplan-Management
Transportmanagement
Unabhängig/Privat
Verfolgen der Teilnahme
Wohnungsmanagement
Zulassungsmanagement
Verifizierter Rezensent
Owner - Co-Founder in USA
Verifizierter Nutzer auf LinkedIn
Eventservice, 201-500 Mitarbeiter
Verwendete die Software für: 6-12 Monate
Saving Lives
Kommentare: DIR-S has allowed our local schools to connect law enforcement and schools in crisis situations. Not only law enforcement is connected, but the people in crisis are connected to the outside. We all use technology, and this is an amazing resource to use.
Vorteile:
We've been testing the software in our local school. It's quick, it's functional and it's going to save lives.
Nachteile:
There's nothing to put here really, I want it to be more accessible to all schools and all students. This connects our law enforcement, schools, and is a way to change school safety and security.
Antwort von Tresit Group
vor 3 Jahren
Woot woot! Thank you for the great review!
Melisa R.
Director in USA
Bildungsmanagement, 501-1.000 Mitarbeiter
Verwendete die Software für: Mehr als 2 Jahre
In Betracht gezogene Alternativen:
Coordinated response
Kommentare: Overall working with them has been a great experience!
Vorteile:
I love the ability this provides for a coordinated response between our schools, district, emergency response teams, and police! We meet regularly with the DIR-S team to discuss updates and they are very responsive to making changes that benefit us.
Nachteile:
With any software there are always some bugs. It would be great if it interfaced with our employee database so we didn't have to manually change employees in each school every year.
Jennifer B.
Kindergarten Teacher in USA
Bildungsmanagement, 501-1.000 Mitarbeiter
Verwendete die Software für: Mehr als 1 Jahr
DIR-S in the public school
Vorteile:
You can see where everyone is and can communicate via phone/computer if there is an emergency.
Nachteile:
We have done emergency drills/procedures for many many years without this software, and it has been efficient. Teachers are very aware of where their students are and what to do in an emergency. This just seems to be a hassle to try and do everything we are supposed to do with this system on top of simply taking care of the children we are in charge of during an emergency. As a teacher, I do not carry my phone with me, nor do I have it on during the teaching day, simply because it is a distraction. Because I have moved schools frequently, I continually have to be updated in the system, and I don't know how to do that. We had a school fire drill today, and, though I thought I had been updated in the system, when I tried to log into it on my phone, I didn't know the passcode to get in. It just hasn't been a very useful tool for me as a whole, and does not seem that beneficial.
Antwort von Tresit Group
vor 3 Jahren
Thank you Jennifer for the review. We value your opinion and want to do everything we can to make DIR-S a better tool. Please send us an email and we can ensure your account is updated. The PIN is something the user sets, however we can show you how to create new one. Thanks again and we hope we can add value to an emergency, the last thing we want to do is add the commotion.
Jacob S.
Loan officer in USA
Bankwesen, 5.001-10.000 Mitarbeiter
Verwendete die Software für: 6-12 Monate
Tresit brings the best peace of mind for a parent, knowing kids are safe at school is bar none.
Kommentare: I was able to see what was going on around school, to see that classrooms were safe and students were not in harms way.
Vorteile:
I love being able to see the school, where is safe and where is yet to be marked safe. I also love that a teacher has the ability to control an alert if something is going on in the classroom. There is no better way to get notice of what is going on to police in hostile situations. I love that you could use this in schools, banks, offices, event venues, or wherever. This is state of the art, genius, and going to save lives.
Nachteile:
I think a 3D model of the school would be nice someday, a 2D version allows the basic essentials. one day I would love for some sort of technology that allows law enforcement, fire fighters, or whoever it may be in need to see levels of the school, office, bank, etc. and prevent difficult situations.
Antwort von Tresit Group
vor 4 Jahren
Thanks Jake from MACU!
Bildungsmanagement, 51-200 Mitarbeiter
Verwendete die Software für: Mehr als 1 Jahr
We've received training and support while the product was new to us to enhance our familiarity with
Kommentare: For drills, etc. it has been great.
Vorteile:
It's straightforward and easy to use on multiple devices, i.e. desktops, laptops, tablets, and other handheld devices.
Nachteile:
About the only hangup we had with it was that we have multiple campuses and some people that travel between campuses. In the early stages we were having people from one school trigger the alarm at the other school and some people whose devices were set up on both campuses get triggered while they were on the other campus.
Antwort von Tresit Group
vor 4 Jahren
Thank you Shem! We are working on resolving a teacher who is on multiple campuses. We are always learning and truly appreciate your comments.