Was ist Zangerine?
Zangerine helps growing wholesale companies succeed at inventory management, order management, B2B e-commerce, and purchasing automation. Zangerine focuses on growing businesses rather than enterprises. Integrates with 120 different eCommerce marketplaces and other software like Quickbooks. No more long contracts with a Zangerine subscription. Got a vision that doesn't fit in other platforms? Zangerine offers custom eCommerce and web development to match your vision for your success!
Wer verwendet Zangerine?
Growing Wholesale, Distribution, and E-Commerce businesses. Customized Wholesale Ecommerce for B2B & B2C products
Wo kann Zangerine bereitgestellt werden?
Cloud, SaaS, webbasiert, Android (mobil), iPhone (mobil), iPad (mobil)
Über den Anbieter
Zangerine
Ansässig in American Fork, USA
2016 gegründet
Chat
Erhältlich in diesen Ländern
Vereinigte Staaten
Über den Anbieter
Zangerine
Ansässig in American Fork, USA
2016 gegründet
Chat
Erhältlich in diesen Ländern
Vereinigte Staaten
Zangerine – Videos und Bilder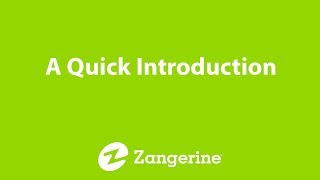 Kosten ähnlicher Produkte wie Zangerine vergleichen
Zangerine Funktionen
Alarmfunktion / Benachrichtigungen
Artikelverwaltung
Auftragsabwicklung
Auftragserfassung
Auftragsmanagement
Auftragsverfolgung
Barcode / RFID
Barcode / Tickets scannen
Berichterstattung / Analyse
Beschaffungsmanagement
Bestandskontrolle
Bestandsoptimierung
Bestandsprüfung
Bestandsverfolgung
Bestell-Management
CRM
Content-Management
Datensicherheit
E-Mail Marketing
Einkauf & Empfang
Einkaufswagen
Finanzmanagement
Individuelle Anpassung
Inhalt-Bibliothek
Integrierter Geschäftsbetrieb
Inventarverwaltung
Katalogerstellung
Katalogisierung / Kategorisierung
Kategorisierung / Gruppierung
Kontakt-Datenbank
Kostennachverfolgung
Lagerhaus-Management
Lieferanten-Management
Mobiler Zugriff
Multichannel-Marketing
Nachbestellungen verwalten
Preismanagement
Produktkennzeichnung
Prognose
Retourenmanagement
Rückstandsverwaltung
SEO-Management
Seriennummern-Nachverfolgung
Suchen / filtern
Supply-Chain-Management
Verkaufsprognose
Versand-Management
Vertrieb- & Abwicklungplanung
Vorlagen
Website-Management
Wiederkehrende Bestellungen
Alternativen für Zangerine
Bewertungen über Zangerine
Durchschnittliche Bewertung
Preis-Leistungs-Verhältnis
Nutzerbewertungen nach Unternehmensgröße (Angestellte)
<50
51-200
201-1.000
>1.001
Bewertungen nach Punktzahl finden
John W.
President in USA
Verifizierter Nutzer auf LinkedIn
Verwendete die Software für: Mehr als 2 Jahre
I have appreciated the top notch customer support and overall efficiency of the software.
Vorteile:
We have a complex product line with over 700,000 parts and Nebucore helps us make it simple. Nebucore has a friendly staff and has always responded quickly to questions.
Nachteile:
We've enjoyed the software and they are constantly making the software better. If I could change anything, I would like more automatic reports; however, Nebucore can provide whatever we're needing upon request.
Maschinerie, 11-50 Mitarbeiter
Verwendete die Software für: Mehr als 2 Jahre
Using the software on a daily basis
Kommentare: We use Zangerine primarily to manage our B2B website and inventory specs. This mostly has helped us speed up our quoting and sales processes. The online chat option they have to talk to their support team from the dashboard is one of my favorite things.
Vorteile:
Having a central dashboard to manage back-office and the e-commerce side of the business, and the quote management feature which saves us time in processing them and keeping track.
Nachteile:
They always had the Quickbooks online integration, but they used to not have automatic integration with Quickbooks desktop. But they finally released that recently.
Antwort von Zangerine
vor 2 Jahren
Thanks Ellie! We are always glad to hear from you and proud to support Accutek's growth.
Carla R.
eCommerce Manager in USA
Groߟhandel, 2-10 Mitarbeiter
Verwendete die Software für: Mehr als 1 Jahr
Well-Optimized Inventory and eCommerce Management System
Kommentare: NebuCore helped us centralize all our data from warehouse to sales. Because of its all-in-one and unified database, our website and back-office software always show the correct inventory and pricing records. Not having to switch between a CRM, eCommerce, and ERP software has certainly increased our productivity, which is a great deal for a company with limited number of employees like us.
Vorteile:
Minimized steps/clicks to process typical tasks like adjusting inventory, narrowing down product lists with multiple filters, etc. Customized/Personalized eCommerce website designs based on marketing research and our target market. Fast and easy-to-reach customer support team.
Nachteile:
Requirement for paying additional one-time fee for the Amazon and eBay integrations to manage incoming orders from marketplaces
Essen & Trinken, 11-50 Mitarbeiter
Verwendete die Software für: Mehr als 2 Jahre
Replaced our SAP Business 1 ERP software
Kommentare: Would recommend this to anyone looking for an amazing software customization experience.
Vorteile:
Working with Zangerine is the best software customization experience I've ever had. We switched over from SAP Business 1 because it was nearly impossible to do a eCommerce software integration. Zangerine got us up and running ON TIME with time to spare.
Nachteile:
It would be nice if it had more accounting built in
Automotive, 11-50 Mitarbeiter
Verwendete die Software für: Mehr als 1 Jahr
Zangerine - genuinely creative
Kommentare: Our overall experience has been excellent. From the start, I was impressed with their hands on approach and desire to understand our business and its needs. The fact that they spent time with us, in person, to outline and collaborate on the project was appreciated and highly productive. Their team is helpful and responsive. They are creative and accommodating. There is a "yes, we can do that for you" attitude which to me is tremendous strength.
Vorteile:
Zangerine helped take our Rewards Program to the next level. The Rewards Portal and self scanning feature allowed for individual's to be able to scan their own labels and track their Rewards. This created an enhanced and direct relationship between our company brand and our customers. It also freed up our sales representatives from the task of scanning labels for the recipients and allowed for more time to be spent on sales. This software allowed for us to continue operating seamlessly throughout the COVID 19 Pandemic and continued to track and reward sales of our products by auto repair facilities throughout our distribution territory.
Nachteile:
Fortunately our experience has been entirely satisfactory. There haven't been any cons because Zangerine is willing and able to customize features as necessary.
Antwort von Zangerine
vor 2 Jahren
Thanks Daron, we have really enjoyed building out your detailed and ingenious vision into reality in Zangerine! It's been the talk of the office! We look forward to great things to come with ADR!