Was ist Brilion?
Haushaltsservice-Lösung mit Terminplanung, Online-Buchung und -Zahlung, SMS-Benachrichtigungen, Marketing, Umsatz- und Rechnungsüberwachung und mehr.
Wer verwendet Brilion?
Webbasierte Haushaltsservice-Plattform für Branchen, die sich mit Zimmermädchen, Reinigungseinrichtungen, Hauswirtschaft, Pool-, Teppich- und Büroreinigung und Haustierpflege beschäftigen.
Brilion – Details
Brilion
2013 gegründet
Brilion – Details
Brilion
2013 gegründet
Brilion – Videos und Bilder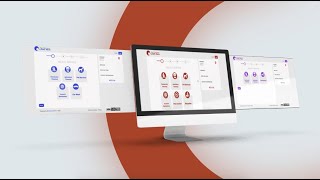 Kosten ähnlicher Produkte wie Brilion vergleichen
Startpreis
30,00 $/Monat
49,00 $/Monat
29,99 $/Monat
49,00 $/Monat
Brilion – Bereitstellung und Support
Kundenbetreuung
E-Mail/Helpdesk
FAQ/Forum
Telefon-Support
24/7 Live-Support
Chat
Einsatz
Cloud, SaaS, webbasiert
Android (mobil)
iPhone (mobil)
iPad (mobil)
Training
Live Online
Dokumentation
Videos
Funktionen von Brilion
API
Abrechnung & Rechnungsstellung
Aktivitäts-Dashboard
Aktivitäts-Verfolgung
Angebote / Schätzungen
Anpassbare Felder
Anpassbare Vorlagen
Arbeitsauftragsverwaltung
Automatisierte Terminplanung
Berichterstattung und Statistik
Bestätigung / Erinnerungen
Drag-and-Drop
Drittanbieter-Integration
Echtzeit-Aktualisierungen
Echtzeit-Benachrichtigungen
Echtzeit-Berichterstattung
Echtzeit-Daten
Elektronische Unterschrift
Elektronische Zahlungen
Erinnerungen
GPS
Integration in QuickBooks
Integration in die Buchhaltung
Job-Management
Job-Nachverfolgung
Job-Planung
Kalenderverwaltung
Kontakt-Datenbank
Kreditkartenbearbeitung
Kundendatenbank
Kundendienst-Historie
Kundenhistorie
Kundenportal
Kundenspezifisches Branding
Mehrere Standorte
Mitarbeitermanagement
Mobile Benachrichtigungen
Mobiler Zugriff
Online-Buchung
Rechnungsmanagement
Reservierungs-Management
Routing
SMS-Nachrichtenversand
Schätzung
Terminplanung
Timesheet Management
Versandmanagement
Wiederkehrende Termine
Workflow-Management
Zeitverfolgung
Rehan B.
Co-Owner in Vereinigte Arabische Emirate
Verifizierter Nutzer auf LinkedIn
Computer-Software, 11-50 Mitarbeiter
Verwendete die Software für: 1-5 Monate
One of the best integrated software for maids
Kommentare: It has helped us a lot in terms of time consuming. It is quick, easy , speed is top notch. And makes the job easy with less time efficiency
Vorteile:
1) don't have to work on excel sheets everytime. Software makes it easy to handle bookings. 2) We can know which maids to allocate for the same client 3) Easy to handle the sales sheet, daily, monthly & yearly. 4) it shows our company logo whenever we use the software. They make it feel like it's designed for our company. 5) gives us the complete depth of our clients list, mainly because through excel sheets it was very hard to track our return clients. 6) it doesnot lag, or has any glitch. 7) best customer care, always available when we need the software management assistance. 8) whenever there is an update they do let us know about it. Always up to mark with the updates.
Nachteile:
1) if they make a YouTube video of each step they will be very easy for my employees to know about it. Over all a good a software that makes it feel like it was designed for us.
Wilmide D.
Busness owner in USA
Einzel- & Familiendienstleistungen, 2-10 Mitarbeiter
Verwendete die Software für: 1-5 Monate
Great software
Kommentare: I have everything under control. Booking payment calander etc... Make my life and work easyer
Vorteile:
The software is highly customable and i like the fact that customer support is always available, friendly and very professional
Nachteile:
Since the suuport was able to help us set up the software the way we want we have no complaint with that regards
Abhishek K.
Manager in Vereinigte Arabische Emirate
Versorgungsunternehmen, 2-10 Mitarbeiter
Verwendete die Software für: 1-5 Monate
Brilion put us in control
Vorteile:
Scheduling and dashboard are very important. Also customer login feature helps clients book services online.
Nachteile:
Few constraints so cannot be customized 100% for you since it is a common platform for all other companies as well
Amira M.
Owner of cleaning company in Vereinigte Arabische Emirate
Hausmeisterservice, 2-10 Mitarbeiter
Verwendete die Software für: 1-5 Monate
Brilion saved my cleaning business
Kommentare: Before starting using Brilion I was asking myself if I did a big mistake by taking the decision of owening a cleaning company ?
Before starting this business I was focusing more on how to get clients because I thought that this is the most difficult and important part but once we started the operation, I discovered that the most difficult part is the business organization and I started searching and looking for a good solution that will save my time and energy. I tried everything starting from excel sheets to many different softwares but no software offered me all what I need and what I want, it was there always many important and necessary features missing. Until I discovered Brilion !
Vorteile:
Brilion is the only software that offers me all features I needed and even more. I discovered many useful features that I was not aware about. It re-motivated me and saved my time and energy and also money (because we missed and lost many customers due to disorganization) it also organized my daily and monthly work, I enjoy doing it now. My team and my customer are more happy and satisfied since I started using Brilion. - Very easy to organize daily schedules - You can track your activities history, this is very useful - Accounting part became very easy, I can have daily and monthly reports of my incomes and method of payment. - You can customize the software as per your needs - You can have overall view of your business, hours utilization, revenue, pending payments .. - Send invoices, confirmations, reviews requests to your customers with one click only - and so many other features that you will discover once you start using it; Brilion team members are responsive and they gave me necessary training to understand how to use the software (which is not complicated) and they are always available to answer my questions and to receive my feedbacks. I highly recommend all cleaning business owners to use Brilion, it is crucial software.
Nachteile:
So far there is nothing that I don't like.
Rehan B.
CEO & software purchaser in Vereinigte Arabische Emirate
Internet, 2-10 Mitarbeiter
Verwendete die Software für: 1-5 Monate
Effective, cost minimize. Easy to track the customers order and employees availability
Kommentare: Saves alot of time by using this software. Minimizing the cost, time and feasible. Easy to track customer orders and Maids availability . Allows the client to select the same maid every time they order and they can have the option to select. Easy payment gateway option for the clients.
Vorteile:
User friendly, Fast & it does not lag at all. The features and booking system is to the point. The best part I would say is I could go back and change/edit the settings and have the complete list of my clients. it saves alot of time rather than operating all the details in Excel. -Automatically saves and I can trace back the past history. -The value of the product and the price goes along. It gives more value than what I pay. Amazing team by Brilion is always available if anything is needed and they notify if there is any update. -Mobile responsive the far best part which they recently updated was the Whatsapp message icon. makes it more easier if someone wants to book they can easily Whatsapp by just click on the icon.
Nachteile:
-SMS feature must be installed however they do provide SMS but that I have to manually use it from a different portal. - it is available for everyone in Maids industry which I do feel makes my competitors job easy.