Was ist Floral Frog?
Floral Frog ist ein erschwingliches All-in-one-Verwaltungssoftwarepaket für Floristen mit integrierter Zahlungslösung. Die Lösung automatisiert die alltäglichen Geschäftsaufgaben und -prozesse in Blumengeschäften, von Point of Sale (POS) über Auftragsabwicklung, Kartenzahlungen, automatisierte Lieferrouten bis zu Buchhaltung und mehr. Eine zentrale und vor allem erschwingliche Lösung voller nutzerfreundlicher Funktionen.
Wer verwendet Floral Frog?
Hauptsächlich für kleine bis mittelgroße Blumengeschäfte konzipiert. Die Floristen-Verwaltungslösung unterstützt bei der Zahlungsabwicklung und vielem mehr.
Floral Frog – Details
Floral Frog
2016 gegründet
Floral Frog – Details
Floral Frog
2016 gegründet
Floral Frog – Videos und Bilder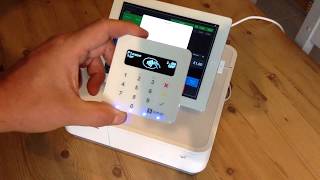 Kosten ähnlicher Produkte wie Floral Frog vergleichen
Startpreis
50,77 $/Monat
150,00 $/Monat
29,99 $/Monat
19,99 $/Monat
Floral Frog – Bereitstellung und Support
Einsatz
Cloud, SaaS, webbasiert
Android (mobil)
iPhone (mobil)
iPad (mobil)
Training
Live Online
Dokumentation
Funktionen von Floral Frog
ACH Zahlungsabwicklung
Abrechnung & Rechnungsstellung
Aktivitäts-Dashboard
Angebotserstellung
Anpassbare Vorlagen
Auftragserfassung
Auftragsmanagement
Auftragsverfolgung
Automatisierter Kartendruck
Barcode / Tickets scannen
Barcode-Erkennung
Belegmanagement
Berichterstattung / Analyse
Bestandsverfolgung
Bestell-Management
Buchhaltung
CRM
Design-Management
Drittanbieter-Integration
E-Commerce-Integration
E-Mail Marketing
Einkaufswagen
Einzelhandel-Lagerverwaltung
Elektronische Unterschrift
Elektronische Zahlungen
Geschenkkarten-Management
Integration in QuickBooks
Integration in die Buchhaltung
Inventarverwaltung
Kreditkartenbearbeitung
Kundendatenbank
Kundenkonten
Kundenportal
Kundenspezifisches Branding
Liefernachweis
Mehrere Standorte
Mitarbeitermanagement
Mobiler Zugriff
Offline-Zugriff
Preis- / Margen-Management
Produktion-Nachverfolgung
Produktkatalog
Rabattmanagement
Retourenmanagement
Routing
SEO-Management
Schaft-Zählung
Sendungsverfolgung
Suchen / filtern
Transaktionshistorie
Treueprogramm
Umsatzsteuer-Management
Verkaufsberichte
Verkaufspunkt POS
Webseitenintegration
Website-Entwicklung
Wiederkehrende Bestellungen
Zahlungsabwicklung
Victoria W.
Florist in UK
Einzelhandel, Selbstständig
Verwendete die Software für: 6-12 Monate
The perfect product.
Kommentare: Time saving. Help to monitor and plan for the future if my business. Records and accounts which save me money and time.
Easy access to delivery routes and optimised planning of deliveries.
Vorteile:
This software is very user-friendly. As with most software the more you use it, the more your business gets from it. This is made even better because the system is very simple to use and adding your information is not time consuming which leaves plenty of time for the flowers, which is pretty much all this software doesn't do. The Epps is excellent. To be able to add the items you sell and deactivate them when not in stock or out of season makes your time you spend setting up really efficient. The layout of the system is straightforward, consequently using tabs and folders is also very straight forward. The flower library feature is a fantastic way to add items and products in detail. From start to finish this software is excellent.
Nachteile:
I can truly say that, for me, there are no cons. This system comes with so much support that any 'con' would be looked at by the developer.
Leanne J.
Florist shop owner in Australien
Einzelhandel, 2-10 Mitarbeiter
Verwendete die Software für: Mehr als 1 Jahr
Florist shop softwear
Kommentare: Great to have softwear that is especially for a florist and helps us to organise our deliveries everyday, the fact that it was designed by a florist who understands the business is a big bonus
Vorteile:
It has become the most important part of helping us to run and organise out business
Nachteile:
There are some more features that could benefit but these are already in the pipe for the next update
Antwort von Floral Frog
letztes Jahr
Thank you very much for your patience Leanne, its been a great experience and understanding along the way the tools you need in Australia, you have helped us immensely and we are most grateful. As you say, we continue to develop continuously and we are always open to feedback, its what FF has been built on.
Hannah B.
Shop owner in UK
Selbstständig
Verwendete die Software für: 1-5 Monate
Great system along with excellent support plus good value for money!
Vorteile:
I like that there are so many features within system. I like being able to add my own products and categories. Its great that you have support 24/7 and the system does so much!! The system is constantly being developed and the developers welcome feedback to provide a better user experience.
Nachteile:
The software is great however I have came across a few issues which may make the system better. For example allowing part payment so paying half in cash as a deposit and paying the rest on card when collecting an order. The system creates automatic invoices/receipts with every order however does not state whether paid or to pay. Although the company are working on developing these issues :)
Einzelhandel, 2-10 Mitarbeiter
Verwendete die Software für: 1-5 Monate
Floral Frog - A Florist's Best Friend
Kommentare: The team at Floral Frog bend over backwards for us, if they're not at the end of the phone, then an email is always responded to quickly, keeping our business up and running with minimum disruption.
Vorteile:
Floral Frog makes our life, as a busy florist shop, a lot easier. Being Cloud based, I can keep an eye on my business any time of day or night, from anywhere that has WIFI for my tablet or laptop. We can see at a glance all of the days orders, those that are ready to make up, which ones are in progress, ready for delivery/collection, what's on the van and which have been completed. Our customers are kept informed by receiving an emailed order confirmation and another when their order has been delivered giving us a professional edge over our competitors. Although we haven't used the function to its full potential yet, I am looking forward to being able to keep track of all our sales and expenditure in one place. Being able to complete our VAT return through Floral Frog is only another bonus.
Nachteile:
Like anything new, Floral Frog has taken a bit of getting used to, but I wouldn't be without it now. The team took the time to fully demonstrate the software and gave us a 30 day trial, which was very helpful.
Jan R.
owner and florist of elliza wade florist in UK
Einzelhandel, 2-10 Mitarbeiter
Verwendete die Software für: Mehr als 1 Jahr
Hop on board Floral Frog is a real WINNER!
Kommentare: I use this software for all aspects of my florist business and continue to to learn more and more each day.
constant updates being added I also love the fact that its designed by a florist for florists and its great to have that understanding of our wants and needs within the florist industry.
Vorteile:
excellent price for maximum software package much more than you could ever want easy to use cloud based, fabulous accounts package by using the graphs it shows you your takings by day month year which I love, being able to send your accountant your full set of accounts at a button saves so much time.
Nachteile:
Wish I had more hours in my day to to use it more. Think I would be using the programme all day planning my week making notes reminder lists.