Was ist ExecVision?
ExecVision ist eine Gesprächsintelligenzplattform, die auf einer einfachen, fast unbestreitbaren Prämisse basiert: Erkenntnisse aus Kundeninteraktionen sind exponentiell wertvoller, wenn du sie in Leistungsverbesserungen in deinen Vertriebs-, Support-, Erfolgs-, Marketing- und Produktteams umsetzen kannst. Das Unternehmen glänzt dort, wo andere Gesprächsintelligenz-Softwarelösungen passen müssen: Verbesserung der Leistung durch Änderung des menschlichen Verhaltens. Tatsache ist, dass Erkenntnisse dir nichts nützen, wenn sie in einem Dashboard gefangen sind.
Wer verwendet ExecVision?
ExecVision bedient Vertriebs-, Erfolgs- und Supportteams von allen Arten von Unternehmen. Die Lösung hilft Unternehmen dabei, die Leistung ihrer Teams zu optimieren, die Anrufe mit Käufer*innen und Kund*innen tätigen.
Wo kann ExecVision bereitgestellt werden?
Cloud, SaaS, webbasiert, Android (mobil), iPhone (mobil), iPad (mobil)
Über den Anbieter
ExecVision
Ansässig in Arlington, USA
2007 gegründet
Telefon-Support
Chat
Erhältlich in diesen Ländern
Vereinigte Staaten
Über den Anbieter
ExecVision
Ansässig in Arlington, USA
2007 gegründet
Telefon-Support
Chat
Erhältlich in diesen Ländern
Vereinigte Staaten
ExecVision – Videos und Bilder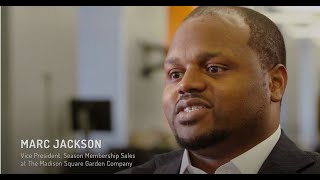 Kosten ähnlicher Produkte wie ExecVision vergleichen
ExecVision Funktionen
Anrufaufzeichnung
Archivierung & Aufbewahrung
Aufzeichnung bei Bedarf
Berichterstattung / Analyse
Beurteilung-Management
Content-Management
Dashboard
Drittanbieter-Integration
KI/Maschinelles Lernen
Kommentare / Notizen
Leistungskennzahlen
Leistungsmanagement
Mehrsprachig
Programmierte Aufnahme
Spracherkennung
Trainingsmanagement
Verarbeitung natürlicher Sprache
Zielsetzung / Nachverfolgung
Alternativen für ExecVision
Bewertungen über ExecVision
Christopher
Wholesaler in USA
Verifizierter Nutzer auf LinkedIn
Finanzdienstleistungen, 11-50 Mitarbeiter
Verwendete die Software für: Mehr als 2 Jahre
Extremely simple tool to implement into any business that wants to coach employees on phone calls.
Kommentare: Able to easily and effortlessly record all calls that are taken inbound and made outbound. Can listen to those calls, review them, make comments on them and share them with people both inside and outside my company.
Vorteile:
It easily allows me to pick any call (inbound or outbound) that I made on any day to listen, comment, critique and send to anyone inside or outside of my company to review. We use this on a daily basis to coach our team on phone techniques. It makes our team feel way more comfortable than having management listen in on live calls as they dial!
Nachteile:
I am not sure if this is necessarily a big deal, but we wish we were notified every time enhancements were made to the software. Sometimes changes will be made without us knowing what is new or how to use the new features. Again, not a big deal and not something we are going to lose any sleep over. Execvision is well worth it!
Gavin
Solutions Management - West in USA
Verifizierter Nutzer auf LinkedIn
Computer-Software, 1.001-5.000 Mitarbeiter
Verwendete die Software für: Mehr als 1 Jahr
I used Execvision to record calls I have with Sales customers
Kommentare: I was able to review some calls I had and analyze where the went wrong/right.
Vorteile:
For the most part Execvision is easy to use as it tied into another sales tool we had which made it easy to record calls.
Nachteile:
Although it was easy to use, many times my calls would not record properly or would be lost somewhere which made it difficult to track actual results from my calls. calls that I had that were very good would often not be found and therefore could not share with my managers.
Verifizierter Rezensent
North American Retail Team - Engagement in USA
Verifizierter Nutzer auf LinkedIn
Computer-Software, 1.001-5.000 Mitarbeiter
Verwendete die Software für: 6-12 Monate
This tool is crap
Vorteile:
It does provide a fairly simple method to record calls. I can't take that away despite how terrible and entitled the people who work for them are.
Nachteile:
They are run by a con-man who swoops in and preaches Inside Sales techniques from the 90s and charges a ransom. The platform owns every call that is recorded through it so from time to time you'll just receive email notifications that some random person is listening to your call and roasting you in front of a crowd - no consent. The 'support team' is also super condescending and acts like they are the best salespeople on earth without understanding the difference in transactional vs enterprise sales.
Antwort von ExecVision
vor 4 Jahren
We are sorry to hear that you had a poor experience with how the platform was used at your organization. To clarify a few things, our training and onboarding program focuses on training new users on how to best use the platform to coach Sales Teams. Some clients request a more indepth training, which we do charge for as a value added service. These trainings are run by our CRO, Steve Richard, who is a well know, proven sales trainer with 10+ years of experience. As for the calls that were used, we do not own the call recordings in the platform; your company does. Our team cannot access or use ANY customer owned data without explicit permission from the company that owns the call. We recommend that companies get permission or at least provide a heads-up to their employees before using/volunteering a call for training purposes. We regret that you had a poor experience with our Support Team. If you provide more information, we will address the issue.
TAZIA
Enterprise Agency Account Development Manager in USA
Verifizierter Nutzer auf LinkedIn
Computer-Software, 501-1.000 Mitarbeiter
Verwendete die Software für: 1-5 Monate
It is super user friendly and allows for real time adjustments, which in sales is everything.
Vorteile:
The best thing about the tool is it is very user friendly and did not take much time on my part to learn how to use which makes it easier to use since I do not have to waste time trying to learn the tool. ExecVision has been a major pillar in my coaching sessions with my manager and I can adjust the way I am pitching our product to potential prospects. If I feel like a call I had went bad I can collaborate with my management team or other colleagues and get there feedback on what went well and what I can improve on. All in all the next time I pick up the phone I am better than I was before because I am allowed to adjust in real time which has helped me book more appointments and be better on the phone. It is a great product and I love using it!
Nachteile:
Honestly I do not have any cons, Excevision does exactly what it is meant to do and I have had nothing but success from it.
Brandon
IT Consultant in USA
Verifizierter Nutzer auf LinkedIn
Informationstechnologie & -dienste, 51-200 Mitarbeiter
Verwendete die Software für: Mehr als 1 Jahr
ExecVision - Truly Amazing
Kommentare: Never heard of it before working at my current job. Great new Software that should be applied to all new trainee SDRs and BDRs. Also, great for salesperson(s) all around.
Vorteile:
One of the best coaching tools out there. Really great for the beginners and the experts who are trying to refine their pitch - it is great as well.
Nachteile:
Would like to have more calls camps integrated into having your calls reviewed.