Was ist eRep CPQ?
Perfekt für Hersteller von HLK, Sanitär, Feuer, Elektrik, Beleuchtung, Solar, Sicherheit, Steuerung und andere Hersteller von MTO-Produkten. Mit eRep CPQ++ können Vertriebsmitarbeiter, Distributoren und Innendienstmitarbeiter Preise, Angebote und Einreichungen in 80 % kürzerer Zeit als mit anderen Methoden erstellen. eRep führt auch integrierte technische Berechnungen, Bewertungen und Auswahlen durch, die in die Preisgestaltung integriert sind. Die Prognose wird dich beeindrucken – Die Prognose wird automatisiert, wenn sich Gelegenheiten, Angebote und Verkaufsstufen ergeben.
Wer verwendet eRep CPQ?
Hersteller von Sonderanfertigungen wie HLK, Sanitär, Brandschutz, Elektro, Beleuchtung, Solar, Steuerung, Industrie und andere konfigurierbare, maßgeschneiderte und technische Produkte.
Wo kann eRep CPQ bereitgestellt werden?
Cloud, SaaS, webbasiert, Mac (Desktop), Windows (Desktop), Linux (Desktop), Chromebook (Desktop)
Über den Anbieter
Revalize
Telefon-Support
24/7 Live-Support
Chat
Erhältlich in diesen Ländern
Australien, Deutschland, Kanada, Mexiko, Vereinigte Staaten und 1 weitere
Über den Anbieter
Revalize
Telefon-Support
24/7 Live-Support
Chat
Erhältlich in diesen Ländern
Australien, Deutschland, Kanada, Mexiko, Vereinigte Staaten und 1 weitere
eRep CPQ – Videos und Bilder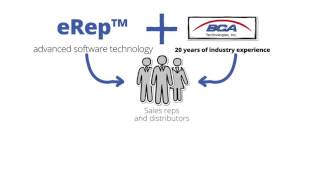 Kosten ähnlicher Produkte wie eRep CPQ vergleichen
eRep CPQ Funktionen
2D-Zeichnung
Angebote / Schätzungen
Angebotserstellung
Auftragsmanagement
Automatisierte Angebotserstellung
CRM
Drittanbieter-Integration
E-Commerce-Management
Kontaktmanagement
Kundenspezifisches Branding
Preis- / Margen-Management
Preis- und Kostenkalkulationen
Preismanagement
Produktkonfigurator
Produktvisualisierungen in Echtzeit
Rabattmanagement
Regelbasierte Konfiguration
Alternativen für eRep CPQ
Bewertungen über eRep CPQ
Verifizierter Rezensent
HR Specialist in Kanada
Verifizierter Nutzer auf LinkedIn
Lagerung, 1.001-5.000 Mitarbeiter
Verwendete die Software für: 1-5 Monate
Highly recommended
Kommentare: We saw a clear and notable improvement in productivity of our sales reps across our organization once we changed to this program. This is highly recommended.
Vorteile:
This makes everything far simpler, cleaner and more organized for our sales team. It is a clean and easy-to-use program once you learn its capabilities
Nachteile:
As with most programs, there is a bit of a learning curve to this. It is well worth taking the time to learn it though because this program is capable of a lot of things.
Antwort von BCA Technologies
vor 3 Jahren
Thank you for sharing your comments about eRep. We always enjoy getting feedback from our users. Moreover, we're excited to hear about the productivity improvements for your sales reps and that you highly recommend the product. If you would like to share any additional comments or feedback, we'd love to hear it.
Kim K
Outside Sales in USA
Maschinenbau oder Wirtschaftsingenieurwesen, 2-10 Mitarbeiter
Verwendete die Software für: Mehr als 2 Jahre
eRep Selection Software Rating
Kommentare: It has been a pleasure to work with eRep CPQ. Whenever I have been with the eRep CPQ team at our national convention or simply discussing an item over the phone, CPQ has been fantastic to work with. They know our equipment, the know their selection software and it's capabilities and can take all that knowledge and give us an answer to help us solve or understand why the software is selecting or performing in the manner it is. CPQ is open to hearing about any issues or potential improvements. A very responsive Customer Service Team! We have been very impressed to date!
Vorteile:
The eRep software has been well thought out by individuals that actually design, select and install the equipment being selected on eRep. I have used the Zehnder-Rittling EZSelect software in past which is very similar to eRep. However, eRep is more detailed, offers more on the Dashboard, includes photo's of the actual items being selected for both the unit and accessories, offers multiple motor selections, multiple coil selections, multiple variables in EWT, LAT, GPM, MBH, etc. The overall selectability of each piece of equipment allows the Design Engineer, Contractor and Representative a plethora of variable inputs to target certain parameters needed such as maximum pressure drops on flows, varying inlet temperatures of air or water, etc. So in my opinion, the flexibility to select any piece of equipment based on any parameters is unlimited and allows for me to look at all aspects of varying selections.
Nachteile:
There really isn't anything I don't like about the software thus far. If anything, I am waiting for the software selection to be able to develop a dynamic Submittal for our firm. I am told it is under development and will be launched in the near future. This would allow all of the equipment selections and all the specific accessories and options selected to be automatically generated in the Submittal package. No more generic Submittal's where you must go in and annotate each individual sheet to cross out those items you are not providing and checking or circling those items you are providing. The dynamic Submittal would provide and exact document of those items you have priced up in the selection process.
Antwort von BCA Technologies
vor 2 Jahren
Hi Kim, thank you for taking the time to submit a review of eRep. Making a manufacturer rep's job faster and easier is one of the primary goals of eRep. Zehnder-Rittling's EZSelect uses eRep's selection-submittal features and is integreated with the company's configurator. BCA is in the process of upgrading their versiion to the latest eRep CPQ platform which will be available to reps later this year. The dynamic submittal will be available to FirstCo AE-Air eRep versiion after they complete the submittal implementation process which is in progress. Thank you again for your review! We appreciate your feedback!
Maschinenbau oder Wirtschaftsingenieurwesen, 501-1.000 Mitarbeiter
Verwendete die Software für: Mehr als 2 Jahre
Overall Happy
Kommentare: All in all happy with the software and happy with the people of BCA
Vorteile:
Really like the support and the relationship/partnership with BCA
Nachteile:
Wish it was a little more flexible and easier to interface with other platforms
Antwort von BCA Technologies
vor 4 Jahren
Thank you for your review! eRep has an open API architecture that can exchange data with just about any other application and platform. Typical integrations include the customer's existing ERP, CRM, and marketing platforms. These interfaces are coordinated based on customer's needs. In most cases, eRep's out-of-the-box APIs work fine with minimal implementation.
Tony
Vice President of Sales and Marketing in USA
Verifizierter Nutzer auf LinkedIn
Maschinerie, 51-200 Mitarbeiter
Verwendete die Software für: Mehr als 2 Jahre
Take the next step with erep
Kommentare: I have worked with BCA on multiple projects and they understand the HVAC industry and what is typically needed. They can provide a turn key "off the shelf" solution or a custom solution to meet your business needs.
Vorteile:
For the user, a very intuitive interface allows easy adaptation and usage. Smart programming minimizes response time so you are not waiting on the program to refresh as you move around. For the manufacturer, a simple backend is the key to long term maintenance without requiring an IT programmer. eRep is quick and simple to maintain; changes can be made and pushed out immediately.
Nachteile:
As with any system, care and planning must be used when progressing through system wide price changes as the system always presents "current" pricing. Holding "old pricing" on a quote after an increase has gone into effect does take some thought and work arounds.
Antwort von BCA Technologies
vor 4 Jahren
We appreciate the review Tony! You did a fantastic job entering the pricing configuration rules in the configurator for your complex products. Regarding the current pricing, the old pricing is held on a quote until the quote expires on its expiration date. If a user changes a line item on a quote, the new pricing rules are used for that line item. The default quote expiration date is automatically set based upon a setting in the system. We will contact you to get this clarified. Thank you for the feedback!
Patti
Aftermarket Manager in USA
Lagerung, 51-200 Mitarbeiter
Verwendete die Software für: Mehr als 2 Jahre
Part Store
Kommentare: The support system for the eRep (Part Store) has exceeded expectations. The team is very knowledgeable and offers solutions to improve the process/software function ability.
Vorteile:
The software as been developed to allow for easy product select based on our original project. It allows for easy sorting, price grouping discounts, and order placement to our ERP system.
Nachteile:
The system does not allow to copy a previous order to a new order. Some customers are repeat buyers and it would make their order placement quick and less data keying.
Antwort von BCA Technologies
vor 4 Jahren
Thank you for the review Cathy! That is a great suggestion to copy a previous order to a new quote. We have added that feature in our list of new features for Q1 2019. Thank you!