Was ist Thexyz Webmail?
Enterprise-class email platform that syncs with Outlook, smartphone, webmail and mobile apps to facilitate email archiving & migration.
Wer verwendet Thexyz Webmail?
Email management solution that helps individuals, government organizations with FISMA compliance & businesses of all sizes manage archiving, syncing, migrations, storage and more.
Thexyz Webmail – Details
Thexyz
2007 gegründet
Thexyz Webmail – Details
Thexyz
2007 gegründet
Thexyz Webmail – Videos und Bilder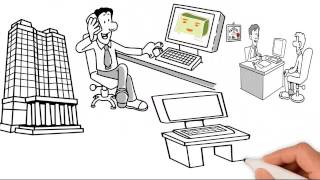 Kosten ähnlicher Produkte wie Thexyz Webmail vergleichen
Startpreis
2,95 $/Monat
65,00 $/einmalig
399,00 $/Monat
79,00 $/Monat
Thexyz Webmail – Bereitstellung und Support
Kundenbetreuung
E-Mail/Helpdesk
FAQ/Forum
Wissensdatenbank
Telefon-Support
24/7 Live-Support
Einsatz
Cloud, SaaS, webbasiert
Android (mobil)
iPhone (mobil)
iPad (mobil)
Training
Live Online
Dokumentation
Funktionen von Thexyz Webmail
AB-Tests
API
Abonnementverwaltung
Aktivitäts-Dashboard
Aktivitäts-Verfolgung
Alarmfunktion / Benachrichtigungen
Anpassbare Felder
Anpassbare Formulare
Anpassbare Vorlagen
Archivierung & Aufbewahrung
Automatische Antworten
Berichterstattung / Analyse
Berichterstattung und Statistik
CRM
Chat / Messaging
Datenwiederherstellung
Drag-and-Drop
Drip-Kampagnen
Drittanbieter-Integration
E-Mail Marketing
E-Mail-Management
E-Mail-Tracking
E-Mail-Verteilung
E-Mail-Vorlagen
E-Mail-Überwachung
Echtzeit-Analytik
Echtzeit-Berichterstattung
Echtzeitüberwachung
Gemeinsamer Posteingang
Inbox-Management
Kampagnen-Segmentation
Kampagnenanalysen
Kampagnenmanagement
Klick-Tracking
Kontakt-Datenbank
Kontaktmanagement
Kundensegmentierung
Kundenspezifisches Branding
Reaktions-Management
Routing
Social-Media-Integration
Spam-Blockierung
Suchen / filtern
Unterschriften-Management
Vorformulierte Antworten
Vorlagen-Management
Warteschlangenmanagement
Whitelist/Blacklist
Workflow-Management
Überwachung
Adam S.
President in Kanada
Marketing & Werbung, 2-10 Mitarbeiter
Verwendete die Software für: Mehr als 2 Jahre
In Betracht gezogene Alternativen:
Excellent Service
Kommentare: Fantastic. Recommend for all our clients, and for anyone who is having any issues or headaches with existing company.
Vorteile:
Very comparable to all the top email/webmail companies I have used in the past, and the price and customer support is far superior
Nachteile:
Nothing. Software is exactly what I had hoped for.
Ngwa N.
Administrative Officer in Kamerun
Umweltdienstleistungen, 2-10 Mitarbeiter
Verwendete die Software für: 6-12 Monate
Thexyz Webmail: Your virtual office assistant
Kommentare: I do not have to worry about missing out on something important because I am constantly being reminded. It's a virtual office assistant for me.
Vorteile:
My overall experience is wonderful. The first thing I enjoy while using this tool is the presence of multiple features, including a shared calendar, cloud drive, full email encryption, aliases, SMS and email reminders, notes and tasks, just to mention this few. This is more than just a mailing tool. It is an office, with a virtual assistant (reminders) through which I do not miss any opportunity or option. I often receive notifications sent through email or text message. Thexyz Webmail also offers full data security, so I do not have to worry about third parties hacking or interfering with my sensitive emails. One outstanding feature of Thexyz Webmail is the fact that it synchronises contacts; it brings all the contacts in one place and thanks to this, I have been able retrieve some contacts which I, otherwise, would have lost. That it has spam filtering option and is an add-free platform really make it easy and comfortable to use.
Nachteile:
The pricing, though quite minimal, stops many people from getting the best out of the software. I also discover that getting into specific options within Thexyz, at times, is time consuming since it constantly needs to redirect. Apart from these, it is still a wonderful tool and I will always give it 5 stars.
Verifizierter Rezensent
Engineer in USA
Verifizierter Nutzer auf LinkedIn
Computer- & Netzwerksicherheit, Selbstständig
Verwendete die Software für: Mehr als 1 Jahr
Tags all email as spam
Vorteile:
It's a full-featured email package, supports a webmail interface as well as local clients
Nachteile:
TheXYZ has written the most efficient spam filter in existence: simply tag everything as spam and let the customer sort it out. My whitelist now includes ebay, Amazon, PayPal, UPS, USPS, WA.Gov, Etsy and a host of other major players, because otherwise TheXYZ will delete them. Legitimate email from some of the biggest businesses on the web, yet somehow they tag them as spam. Complaining to support is futile, they don't seem to see anything wrong with forcing every, single, customer to whitelist every, single, business on the web. Okay, it's not a bug - it's a feature! So I'm writing this review to let prospective customers know about this wonderful feature.
Jessy A.
President in Kanada
Think-Tanks, 2-10 Mitarbeiter
Verwendete die Software für: Mehr als 1 Jahr
Take control of your email
Vorteile:
Overall, I'm very happy with Thexyz. A paid email service isn't for everyone, but if you really want to own and take control of your email, then you should give Thexyz a look. I have been moving away from a mix of Gmail and web host email offerings, and for what I was looking for, their premium webmail plan is perfect for me. I get to use my own domain and create as many email aliases as I want. Every mailing list and company gets its own unique email address alias, I also set up a throwaway alias every month. When one of these aliases is sold on, taken in a data breach or otherwise misused, I can immediately shut it down. Even those clever companies that block Mailinator addresses can't do anything against this.
Nachteile:
The web interface is good, it has a few visual flourishes, but it's nothing to get excited about.
Tamara E.
Speech-Language Pathologist in Kanada
Krankenhausversorgung & Gesundheitswesen, Selbstständig
Verwendete die Software für: Mehr als 2 Jahre
Sounds Good! Thexyz webmail review
Kommentare: I have used Thexyz with great success over the past few years. the service came highly recommended by another colleague. The use-friendly interface and invaluable tech support have helped me streamline my business, facilitating my administration responsobilities and enabling me to spend more time with my clients and programme development.
Vorteile:
I cannot express how much I have valued this software! It's ease of use, accessibility and organizational platform has been an invaluable asset to my business. [SENSITIVE CONTENT HIDDEN] has ALWAYS been available and so patient with my questions.
Nachteile:
I would really like to have a FAX option in this software.