Was ist Lightico?
Deine Call-Center-Agenten können elektronische Signaturen erhalten & Formulare ausfüllen, während sie mit Kunden am Telefon sprechen. Verkaufsteams schließen 70% mehr Angebote in 40% weniger Zeit ab. Während des Kundentelefonats können Call-Center-Agenten nahtlos Kunden-IDs (Führerschein, Stromrechnungen usw.) erfassen, Bilder teilen, intelligente Formulare ausfüllen und elektronische Signaturen der Kunden in Echtzeit erhalten. Mit Lightico, müssen Agenten die Kunden nicht mehr an E-Mail, Fax und Scan verweisen und steigern ihre First-Call-Resolution (FCR) und den Verkauf. Keine App erforderlich. #sellmorefaster
Wer verwendet Lightico?
Unternehmen, die Kunden über das Telefon bedienen, lieben Lightico. Unternehmen profitieren von eSigning, Smartforms, gemeinsamer Nutzung und Zahlung während des Telefonats, so dass sie Service und Vertrieb beschleunigen können. Kein E-Mail, Fax oder App erforderlich
Wo kann Lightico bereitgestellt werden?
Cloud, SaaS, webbasiert
Über den Anbieter
Lightico
Ansässig in Tel Aviv, USA
2015 gegründet
Telefon-Support
Chat
Lightico Kosten
Startpreis:
Nicht vom Anbieter bereitgestellt
Ja, kostenloser Test verfügbar
Keine Gratisversion
Lightico bietet keine Gratisversion, aber eine kostenlose Testversion.
Über den Anbieter
Lightico
Ansässig in Tel Aviv, USA
2015 gegründet
Telefon-Support
Chat
Lightico – Videos und Bilder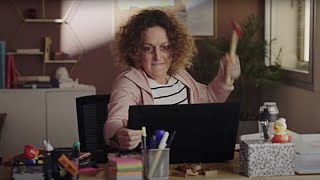 Lightico Funktionen
Anpassbare Vorlagen
Audit Trail
Authentifizierung
Datensicherheit
Dokumentenspeicher
Elektronische Unterschrift
Erinnerungen
Filesharing
Mobile Unterschriftenerfassung
Unterzeichnung mehrerer Parteien
Zugriffskontrollen / Berechtigungen
Alternativen für Lightico
Bewertungen über Lightico
Jamie
President in USA
Verifizierter Nutzer auf LinkedIn
Öl & Energie, 2-10 Mitarbeiter
Verwendete die Software für: 1-5 Monate
Next level technology with incredible customer service
Kommentare: In-call esignature allows us to introduce a customer to our offering, fill in contract information fields and send a signature request in a text message all while on a single phone call. The process is seamless and very similar to an interaction you would have with a friend/family member where you are talking and sharing pictures via text while on a call. It's natural, easy and quick. Comparing this to needing to send a link or a document in an email, this is light years ahead of anything else on the market.
Vorteile:
If sending emails and links for esignature is 1.0, Lightico is 2.0! They truly are the future of document completion. I did extensive research looking for a method for my call center to fill in and have customers sign contracts while on the phone. Nothing is easier than Lightico. This product works with the technology of today - mobile, messaging, etc. Secondly, the Lightico staff is amazing. The white glove support you get is exceptional. I have worked with very friendly individuals who genuinely want to understand your unique business model and needs. They work diligently to make sure they are providing the best service possibly to make you successful.
Nachteile:
So far I haven't found anything in my scope of work where Lightico is lacking. They have done a great job listening to their customers and creating a product to meet their needs.
In Betracht gezogene Alternativen: signNow, DocuSign, HelloSign, eversign und PandaDoc
Gründe für den Wechsel zu Lightico: As mentioned before, in comparing these to Lightico, I feel like I'm comparing a qwerty cell phone to an iPhone. They other products are an old technology. Lightico is the next step in this technology.
Antwort von Lightico
vor 3 Jahren
Jamie! Thrilled to have you as a customer and looking forward to being a driver in your continued growth!
Verifizierter Rezensent
Project/Product Manager in USA
Verifizierter Nutzer auf LinkedIn
Bankwesen, 501-1.000 Mitarbeiter
Verwendete die Software für: 1-5 Monate
Good Solution For Digitizing Forms
Kommentare: Good, has simplified the workflow of getting customer forms and has been a convenience to our customers.
Vorteile:
Easy, quick, inexpensive way to get forms into hands of customers. Really good for laptop or smartphone. Staff is always available for questions and requests
Nachteile:
In beginning had a few small bugs and the wizard could be a bit more intuitive, but really no issues.
Tiffany
account manager in USA
Automotive, 5.001-10.000 Mitarbeiter
Verwendete die Software für: Mehr als 1 Jahr
Lightico: a convenient, fast & efficient way to get your e-docs to customers.
Kommentare: Overall my experience has been positive, the good features far outweigh any issues I have encountered.
Vorteile:
I enjoy being able to message parties within the existing session regarding the paperwork sent for signing. I find convenience vs having to contact them on other platforms
Nachteile:
I find it's been difficult sometimes for multiple parties to sign pages both sent to the same email address or number, often they come back only 1 signed or missing a date.
Essen & Trinken, 2-10 Mitarbeiter
Verwendete die Software für: Mehr als 1 Jahr
Revolutionary solution! Our fax is useless now :)
Vorteile:
What I liked most about the software is the speed in which I can get my franchisees to sign orders and procedures in real time. It's batch sending API's also let us reduce our call number via almost 80%!! Half of the files are signed with no human involvement, and the other half are signed with the Lightico awesome interface while we speak with the franchisee! I also send videos during the call that explain how to use our different machineries as a bonus :)
Nachteile:
Don't have bad things to say. I really love their solution. I would expect their payment solution to work with more payment providers though. They support only 3 providers with native integration.
Antwort von Lightico
vor 5 Jahren
Thanks Oz for your business and your review
Francis
Customer Advisor in UK
Telekommunikation, 10.000+ Mitarbeiter
Verwendete die Software für: Mehr als 1 Jahr
Great Piece of Software
Kommentare: Overall, Lightico has greatly improved my day to day working life. It has made things much easier, simpler and quicker. It is easy to fill in the documents required in a prompt manner to send to a customer for them to approve themselves and provides a better experience to both the customer and ourselves using it.
Vorteile:
I like that it reduces the time spent on calls covering mandatory information with customers that they can now approve themselves and take time to understand rather than having to repeat information etc. It is so quick and easy to use.
Nachteile:
I dislike that when sending the documents out via email they often do not arrive/take much longer than text messages.