Was ist OBS Studio?
Open-Source-Tool für Bildschirmaufzeichnung und Videobearbeitung, das speziell dafür entwickelt wurde, Videofilmer beim Aufnehmen und Mischen von Audio und Video zur Erstellung von Visualisierungen mit Texten und Bildern zu unterstützen. Teams können Filter wie Rauschunterdrückung und Noise Gate verwenden, um Audios zu mischen. Mit OBS Studio können Manager ferner personalisierte Hotkeys für Aktionen wie das Stummschalten von Audioquellen, das Wechseln von Szenen, das Starten oder Stoppen von Aufnahmen und vieles mehr festlegen. Die Lösung bietet eine Vorschaufunktionalität, mit der Mitarbeitende das Bildmaterial ansehen können, bevor es live geht.
Wer verwendet OBS Studio?
Videographen
Wo kann OBS Studio bereitgestellt werden?
Mac (Desktop), Windows (Desktop), Windows (On-Premise), Linux (On-Premise)
Über den Anbieter
Open Broadcaster Software
24/7 Live-Support
Erhältlich in diesen Ländern
Vereinigte Staaten
Über den Anbieter
Open Broadcaster Software
24/7 Live-Support
Erhältlich in diesen Ländern
Vereinigte Staaten
OBS Studio – Videos und Bilder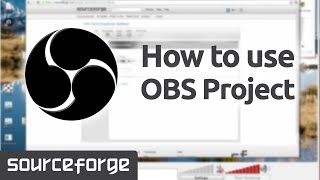 Kosten ähnlicher Produkte wie OBS Studio vergleichen
OBS Studio Funktionen
Audioaufzeichnung
Aufnahme mehrerer Bildschirme
Bildschirmaufnahme
Video-Erfassung
Videobearbeitung
Werkzeuge zur Zusammenarbeit
YouTube-Uploads
Alternativen für OBS Studio
Bewertungen über OBS Studio
Saviour
Media Console Manager in Nigeria
Verifizierter Nutzer auf LinkedIn
Religiöse Einrichtungen, 11-50 Mitarbeiter
Verwendete die Software für: Mehr als 1 Jahr
In Betracht gezogene Alternativen:
A Dynamic Tool for your video streaming preference Plus its "Open Source"
Kommentare: Realizing that I can still perform the functions of automation the way I want, I found ease in automation and usability with my team. OBS is a powerful and Dynamic Video tool I can recommend to any similar service provider within the niche. It is simple and consistent, its advanced features are mesmerizing, and its Open Source
Vorteile:
First, I like that Its open source, and with that, it's user-friendly and consistently undergoing integrations to smoothen the user experience. For advanced users, It serves advanced functionalities even while it is an Open source project OBS hardly forces shuts down while in runtime. One of the best features for me is customization. I like that I can tweak my automation with my timelines, to fit my needs.
Nachteile:
Because the product is open source, the latest version upgrade comes with changes in syntax. i.e., Having a lower-third animation function, the commands change with a new update, and it can be difficult to get the product started if you do not visit the developer's forum to follow through with the changes. If you want to implement most settings/preferences to take effect, you may have to restart OBS, which is normal with most software.
Mando
Developer in Sambia
Computer-Software, Selbstständig
Verwendete die Software für: Mehr als 1 Jahr
In Betracht gezogene Alternativen:
Amazing tool
Kommentare: Its helping me a lot to control my camera crew (phone camera) to capture for instance church service while I take control in real time to edit and manipulate live views.
Vorteile:
The product is not so easy to use first time but once you get the hang of it, its amazing. I have not used all the features yet. I mainly use it to connect my desktop pc to phone camera via DroidCam using OBS and the results are amazing in as far as performance is concerned
Nachteile:
Its not user friendly, and for beginners and below average computer users, it can be a pain, as I realised when trying to teach my friends how to use it.
Jason
Worship and Arts Pastor in USA
Musik, 2-10 Mitarbeiter
Verwendete die Software für: Mehr als 2 Jahre
Free and relatively painless
Kommentare: Overall, I have found this program to be dependable. It runs every week, and I have not had to troubleshoot anything in the program in over a YEAR. That alone is commendable for a program that I run on a weekly basis. I run apple products that need more hands-on management than this program. The interface is not as sleek, but it gets the job done. Give me a little more control over audio and video syncing, and some transition effects, and I would be slamming the #5 stars across the board.
Vorteile:
IT IS FREE. May all of my complains and frustrations with this software be safely tucked under the umbrella of a customer who is pleased at the end of the day with a product that is reliable and costs him nothing. That is a miracle and I believe that it is getting easier and easier to use. I love the fact that once I have everything set up in the back end of the program, I can get going with one click. I use this program to record and live-stream our Sunday morning services at Church. On the off-chance that the wifi goes down or something, the ability to continue recording to an external drive has saved us on more than one occasion. It handles the basics such as screen sharing, adding logos, and even some basic audio input options very well. Overall, I am extremely pleased and it made the ability to live-stream in a church of 200 people affordable and attainable.
Nachteile:
Set-up was a long process of educating myself with very little reward and no long-term application for the knowledge that I gained. There seems to be certain settings that you need to select for different types of streaming. Having to wade through numerous youtube videos in order to find what I needed specifically, was not fun. I would love for this software to develop presets for different purposes. Most all gamers tend to used the same presets with some variation depending on their individual internet speeds. Why not have a preset for gamers and another preset for bloggers, or live-streamers? I don't think it would take much and with a few basic questions, the program could do a lot of the heavy lifting that makes the back end of OBS a pain to work with. Additionally the interface, while more intuitive than most open-source programs, does leave something to be desired. I often have to click through all of the setting options in order to find specific settings that need adjustment. Also, I have been running into issues with syncing external audio with the video during live streaming. The video buffer seems to be inconsistent, so the audio and video will start out synced and randomly get out of wack.
Ernesto Alfonso
Director in Mexiko
Verifizierter Nutzer auf LinkedIn
Religiöse Einrichtungen, 11-50 Mitarbeiter
Verwendete die Software für: Mehr als 2 Jahre
In Betracht gezogene Alternativen:
Lo mejor que existe para streamers
Kommentare: Imprescindible para mi trabajo online, conferencias, clases y grabación, simplemente imprescindible.
Vorteile:
Es código abierto, una comunidad que contribuye a mejoras continuas. Cada vez se desarrollan nuevas funcionalidades, es configurable, personalizable, funciona para Stream en cualquier plataforma o redes sociales, Grabación a cualquier formato, cámara virtual compatible con cualquier otro software como zoom, Video Prezi, Google meetings, etc. Puedes configurarlo como mixer como estudio.
Nachteile:
Las configuraciones y mezclador de Audio cuestra trabajo mezclar fácilmente.
Animation, Selbstständig
Verwendete die Software für: Mehr als 1 Jahr
OBS STUDIO review
Kommentare: My experience is great and I wouldn't use any other program than obs
Vorteile:
I like the easy use of the product and customasation in streaming cuz it's very neat and you can even add a live chat box in your livestream
Nachteile:
I don't like the audio, beaucause it doesn't automatically save it so you cannot use it every time and you need to make the audio michrophone addjusments every time you want to stream or just record a video.