Was ist OBS Studio?
Open-Source-Tool für Bildschirmaufzeichnung und Videobearbeitung, das speziell dafür entwickelt wurde, Videofilmer beim Aufnehmen und Mischen von Audio und Video zur Erstellung von Visualisierungen mit Texten und Bildern zu unterstützen. Teams können Filter wie Rauschunterdrückung und Noise Gate verwenden, um Audios zu mischen. Mit OBS Studio können Manager ferner personalisierte Hotkeys für Aktionen wie das Stummschalten von Audioquellen, das Wechseln von Szenen, das Starten oder Stoppen von Aufnahmen und vieles mehr festlegen. Die Lösung bietet eine Vorschaufunktionalität, mit der Mitarbeitende das Bildmaterial ansehen können, bevor es live geht.
Wer verwendet OBS Studio?
Videographen
OBS Studio – Details
Open Broadcaster Software
OBS Studio – Details
Open Broadcaster Software
OBS Studio – Videos und Bilder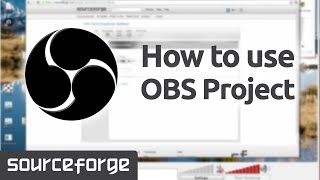 Kosten ähnlicher Produkte wie OBS Studio vergleichen
Startpreis
N/A
5,00 $/Monat
60,00 $/einmalig
249,00 $/einmalig
OBS Studio – Bereitstellung und Support
Einsatz
Mac (Desktop)
Windows (Desktop)
Windows (On-Premise)
Linux (On-Premise)
Funktionen von OBS Studio
API
Anmerkungen
Anwendungsmanagement
Audioaufzeichnung
Aufnahme mehrerer Bildschirme
Aufzeichnung bei Bedarf
Backup und Recovery
Benutzer-Management
Berichterstattung / Analyse
Berichterstattung und Statistik
Bildbearbeitung
Bildschirmaufnahme
Bildschirmaufnahme
Chat / Messaging
Content-Management
Datei-Verwaltung
Dateitransfer
Daten-Import / -Export
Dokumentenspeicher
Drag-and-Drop
Drittanbieter-Integration
E-Mail-Management
Einmalige Anmeldung
Erinnerungen
Etikettierung
Filesharing
Kalenderverwaltung
Kommentare / Notizen
Kommunikationsmanagement
Konferenzschaltungen
Kundenspezifisches Branding
Leistungskennzahlen
Live-Chat
Meeting-Management
Prognosen
SSL-Sicherheit
Spracherkennungsanalyse
Video-Management
Video-Streaming
Video-Unterstützung
Videoanruf-Aufzeichnung
Videobearbeitung
Videokonferenzen
Vorlagen-Management
Wechselseitige Audio & Video
Werkzeuge zur Zusammenarbeit
Workflow-Management
YouTube-Uploads
Zugriffskontrollen / Berechtigungen
interaktive Inhalte
Siehe die vollständige Software für Bildschirmaufzeichnung Liste
3D-Videobearbeitung
API
Aktivitäts-Dashboard
Angebot in sozialen Medien
Animationen und Übergänge
Anpassbare Vorlagen
Audioaufzeichnung
Audiobibliothek
Benutzer-Management
Berichterstattung / Analyse
Bildbearbeitung
Bildbibliothek
Color Grading
Content-Management
Datei-Verwaltung
Daten-Import / -Export
Drag-and-Drop
Drittanbieter-Integration
Echtzeitüberwachung
Engagement-Tracking
Etikettierung
Filtern
Geschwindigkeitsanpassung
Inhalt-Bibliothek
Kommentare / Notizen
Kommunikationsmanagement
Kundenspezifisches Branding
Markenüberlagerung
Medienbibliothek
Mehrfache Format-Unterstützung
Motion Tracking
Multi-Channel-Vertrieb
Multichannel-Marketing
Multimedia-Unterstützung
Projektvorlagen
Social-Media-Integration
Soziale Werbung
Suchen / filtern
Teilen / Verschmelzen
Teilen in sozialen Medien
Textbearbeitung
Texteinblendung
Unterstützt HD-Auflösung
Video-Erfassung
Video-Management
Video-Streaming
Video-Unterstützung
Videobearbeitung
Videomarketing
Videostabilisierung
Visuelle Analytik
Vorlagen-Management
Vorschaufunktion
Wasserzeichen
Werkzeuge zur Zusammenarbeit
Zugriffskontrollen / Berechtigungen
Jaze P.
Systems Administrator in Südafrika
Verifizierter Nutzer auf LinkedIn
Architektur & Planung, 2-10 Mitarbeiter
Verwendete die Software für: 6-12 Monate
In Betracht gezogene Alternativen:
What You Should Know About OBS Studio
Kommentare: My ability to stream content and record live events from my PC has been phenomenal thanks to this software... it's easy to use and tons of fun once you get totally used to it.
Vorteile:
The best screen recording software in the game. Add different audio sources, change backgrounds accordingly, livestream with ease... you got it all in one with OBS Studio. Connect any of your favorite social media platforms to use livestream and you'll be totally impressed with what you get, no other software does it better.
Nachteile:
I honestly have no qualms or cons against this software, I have yet to find any.
German liber L.
Streamer/Visual Artist in Argentinien
Verifizierter Nutzer auf LinkedIn
Kunst & Handwerk, Selbstständig
Verwendete die Software für: 6-12 Monate
In Betracht gezogene Alternativen:
OBS, the king of streaming (on budget) studios
Kommentare: It was a slow learning curve and at first really confused me, but OBS Studio was the best solution for my project. While looking at the stream I really thought it looked professional, and I was very satisfied.
Vorteile:
I started using OBS while doing a film series in my city, the project was open to the public, but the pandemic forced me to turn the thing into an online project. I used a lot of streaming software at first, skipping OBS for no reason, but when I tried the software I was in awe. The whole package its free to use, while limited sometimes, if you learn how to set it up (Wiki and guides are really useful on the official website), you're good to go. I like to think about OBS as a solution for basic or minimalistic projects. On audio, you can set different audio tracks, separate them and record them. About video, the settings for streaming are useful if your internet connection it's not too good or if your PC/laptop it's not the most powerful out there. The software was using a lot of ram on my laptop at first, but after tweaking the settings a bit, it became really lightweight. You can add a capture device, you can capture your own desktop, a window, you can even add GIFs, images and videos and resize them or drag them through the screen. And yes, you can record on .H264, and that's one of the best things about it. Rookie streamer, if you're reading this and want to take a challenge, download and install OBS right now, it's the best solution for your project if you're on a tight budget.
Nachteile:
As said, sometimes it lags the computer a bit if you didn't set up the whole thing correctly. The instructions guide it's really extensive and things are kind of hard to understand if you're a novice (YouTube tutorials can help you a lot on this).
Medienproduktion, Selbstständig
Verwendete die Software für: Mehr als 2 Jahre
In Betracht gezogene Alternativen:
OBS is a tremendous option for LIVE Streaming to either Facebook or YouTube
Kommentare: It's been a bit of learning curve and some things are a little difficult to to figure out (it's not a very intuitive user interface) but overall it works well. I'm able to live stream on two of the platforms I am on most often and I can do this with a bit of finesse which is important to me as a video professional.
Vorteile:
The ability to create multiple scenes and switch between them while live streaming. Each scene can be either a pre-recorded video source (thus giving you the option of going "Live" with a taped segment [or segments]), a camera (live video source) or a static image.
Nachteile:
The inability to create a playlist of scenes so that I could more easily go from one to the next. OBS seems to require me to select a preview and then switch it to live. I'd rather be able to fading a sequence of scenes and then just press one button to go through them.
Jason H.
Worship and Arts Pastor in USA
Musik, 2-10 Mitarbeiter
Verwendete die Software für: Mehr als 2 Jahre
Free and relatively painless
Kommentare: Overall, I have found this program to be dependable. It runs every week, and I have not had to troubleshoot anything in the program in over a YEAR. That alone is commendable for a program that I run on a weekly basis. I run apple products that need more hands-on management than this program. The interface is not as sleek, but it gets the job done. Give me a little more control over audio and video syncing, and some transition effects, and I would be slamming the #5 stars across the board.
Vorteile:
IT IS FREE. May all of my complains and frustrations with this software be safely tucked under the umbrella of a customer who is pleased at the end of the day with a product that is reliable and costs him nothing. That is a miracle and I believe that it is getting easier and easier to use. I love the fact that once I have everything set up in the back end of the program, I can get going with one click. I use this program to record and live-stream our Sunday morning services at Church. On the off-chance that the wifi goes down or something, the ability to continue recording to an external drive has saved us on more than one occasion. It handles the basics such as screen sharing, adding logos, and even some basic audio input options very well. Overall, I am extremely pleased and it made the ability to live-stream in a church of 200 people affordable and attainable.
Nachteile:
Set-up was a long process of educating myself with very little reward and no long-term application for the knowledge that I gained. There seems to be certain settings that you need to select for different types of streaming. Having to wade through numerous youtube videos in order to find what I needed specifically, was not fun. I would love for this software to develop presets for different purposes. Most all gamers tend to used the same presets with some variation depending on their individual internet speeds. Why not have a preset for gamers and another preset for bloggers, or live-streamers? I don't think it would take much and with a few basic questions, the program could do a lot of the heavy lifting that makes the back end of OBS a pain to work with. Additionally the interface, while more intuitive than most open-source programs, does leave something to be desired. I often have to click through all of the setting options in order to find specific settings that need adjustment. Also, I have been running into issues with syncing external audio with the video during live streaming. The video buffer seems to be inconsistent, so the audio and video will start out synced and randomly get out of wack.
Pablo G.
Director SIED in Argentinien
Verifizierter Nutzer auf LinkedIn
Hochschulbildung, 1.001-5.000 Mitarbeiter
Verwendete die Software für: Mehr als 2 Jahre
El mejor software de transmisión
Kommentare: Se pueden realizar cualquier tipo de transmisiones en vivo, principalmente por Youtube, eventos, reuniones, etc. El nuevo complemento de cámara virtual (antes también estaba como plugin) permite insertar una cámara virtual completamente configurable en cualquier plataforma de videollamada.
Vorteile:
Sin duda es el mejor software para transmitir y/o crear secuencias audiovisuales en tiempo real, la posibilidad de mezclar diversas fuentes, cada vez más variadas, tanto de audio como de video, la incorporación del editor en tiempo real (como un director de cámara), la transmisión en distintos medios con calidad y codecs completamente configurables, filtros y transiciones en tiempo real. Y además totalmente gratuito y open source!
Nachteile:
Solo puedo hacer una leve objeción respecto a la complejidad de la configuración y la interfaz para un usuario principiante, pero realmente esa crítica queda atrás frente a la cantidad de opciones y el funcionamiento del programa.