Das könnte dich auch interessieren:
Was ist nanoCAD Plus?
nanoCad Plus ist ein smartes Tool zum Erstellen professioneller Designs und Entwürfe in gültigen Formaten und hoher Qualität. Das Tool bietet eine breite Preisspanne und ist erschwinglich für Neulinge wie Profis. Die Funktionalität ermöglicht das Erstellen von einfachen bis komplexen Designs und Entwürfen zur Modellierung, Projektion und Konstruktion. Löse anspruchsvolle Probleme und spare Zeit und Geld.
Wer verwendet nanoCAD Plus?
CAD-Nutzer: Designer, Ingenieure, Entwickler, Anfänger, Profis
nanoCAD Plus – Details
Nanosoft
2008 gegründet
nanoCAD Plus – Videos und Bilder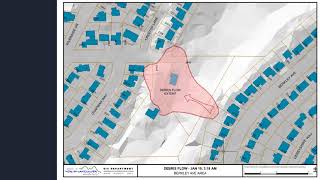 ▶︎
nanoCAD Plus – Details
Nanosoft
2008 gegründet
Kosten ähnlicher Produkte wie nanoCAD Plus vergleichen
Startpreis
180,00 $/Jahr
Nicht verfügbar
102,00 $/Monat
4,00 $/einmalig
nanoCAD Plus – Bereitstellung und Support
Funktionen von nanoCAD Plus
2D-Zeichnung
3D-Imaging
API
Abfassung
Abrechnung & Rechnungsstellung
Aktivitäts-Dashboard
Angebote / Schätzungen
Anpassbare Berichte
Anpassbare Vorlagen
Aufgaben-Fortschrittsverfolgung
Aufgabenmanagement
Aufgabenplanung
Auftragskostenrechnung
BMI-Modellierung
Berichterstattung und Statistik
Daten-Import / -Export
Datenvisualisierung
Design-Management
Dokumentenmanagement
Dokumentenspeicher
Drag-and-Drop
Drittanbieter-Integration
Echtzeit-Benachrichtigungen
Echtzeit-Daten
Für die AEC-Branche
Kommentare / Notizen
Kommunikationsmanagement
Kontaktmanagement
Kontrolle des Genehmigungsprozesses
Kundenspezifisches Branding
Material-Rechnung
Mehrere Projekte
Mobiler Zugriff
Planungs-Tools
Prognosen
Projekt-Nachverfolgung
Projekt-Workflow
Projektmanagement
Projektplanung
Projektzeiterfassung
Präsentations-Tools
Rechnungsmanagement
Rollen-basierte Genehmigung
Sichere Datenspeicherung
Statusverfolgung
Suchen / filtern
Timesheet Management
Vertrags-/Lizenz-Management
Vorlagen-Management
Zusammenfassende Berichte
2D-Zeichnung
3D-Imaging
API
Aktivitäts-Dashboard
Anforderungsmanagement
Anpassbare Felder
Anpassbare Vorlagen
Benutzerdefinierte Entwicklung
Berichterstattung / Analyse
Berichterstattung und Statistik
Beurteilung-Management
CAD-Werkzeuge
Chemikalienmanagement
Compliance Management
Datei-Verwaltung
Dateitransfer
Daten-Import / -Export
Datenerfassung und Übertragung
Datenvisualisierung
Design-Analyse
Design-Management
Dokumentenerstellung
Dokumentenmanagement
Dokumentenspeicher
Drittanbieter-Integration
Elektrisch
Fertigungsdesign-Daten
Historische Berichte
Inhalt-Bibliothek
Konfigurationsmanagement
Konfigurierbarer Workflow
Material-Rechnung
Mechanisch
Mechatronik
Planungs-Tools
Produktdatenmanagement
Prognosen
Projektmanagement
Projektvorlagen
Prozesskontrolle
Präsentations-Tools
Rollen-basierte Genehmigung
Versionskontrolle
Veränderungsmanagement
Visuelle Analytik
Vorlagen-Management
Werkzeuge zur Zusammenarbeit
Zivil
Zugriffskontrollen / Berechtigungen
Zusammenfassende Berichte
Joseph G.
Senior Engineer in USA
Verifizierter Nutzer auf LinkedIn
11-50 Mitarbeiter
Verwendete die Software für: Mehr als 2 Jahre
I am an electrical design engineer with over 30-year experience.
Kommentare: The full advantage that any computer-aided design support gives an engineer to freely convey thoughts to paper without the overhead burden of making changes.
Vorteile:
I like most is the equality to AutoCAD. Unlike the other clone packages, I have used the colors for the on/off action of the icons matches my eyes. Not being a mechanical designer I do not use all of the parts and options of the package but the flexibility does allow for some creative workarounds that adds automation to the production of electrical schematics and layouts. The DXF interface allows for me to import PCB layout drawings to better ensure the mechanical fit into the box. Also, NanoCAD allows me to very effectively communicate the details of my thoughts with the 3D design engineers I work with. Of course the price. The price is at the point that I purchased a copy for my personal use.
Nachteile:
The only problem that gets me is in the selecting of tools with the mouse. From time to time I will have to re-click on the tool icon in order to activate it. This could be very much a function of my eagerness to get the work done. This has not been a problem enough for me to take the time to report or try looking for system setting that might better match my clicking habits to the software.
Andrew M.
Construction Company Owner in Russland
Bau, 51-200 Mitarbeiter
Verwendete die Software für: Mehr als 1 Jahr
nanoCAD is far more robust than I'll ever need, but was also easy to learn and is very affordable.
Kommentare: 2. Why I Use Nanocad: I do a lot of in-house design work for the work my company does (heavy construction), such as excavation support systems, critical lift plans for bridge superstructure replacements, scaffold and access systems. I used to draw all my schematics and diagrams by hand. NanoCad has changed my life (for the better, of course!!). My design workload isn't great enough to warrant purchasing an expensive CAD system, and since I have no CAD training at all, I needed something that was intuitive and easy to learn. NanoCAD is far more robust than I'll ever need, but was also easy to learn and is very affordable.
3. Challenges I Resolved Using Nanocad: There are 2 primary areas that in the past were very challenging that NanoCad has helped me resolve:
1. Revisions Revising hand-drawn drawings was next to impossible. I would usually have to re-draw an entire page. That is not at all the case with NanoCad.
2. Scaling A lot of our work is done in very tight spaces, so it's important to be able to accurately measure dimensions of a design's components. Hand drawing, even to scale, carries too much dimensional error. NanoCad solved that problem.
4. Was it a Good Choice: It was an excellent choice. I have no intention of looking at any other CAD systems.
Lauren H.
Executive Assistant in USA
Verifizierter Nutzer auf LinkedIn
Medienproduktion, 11-50 Mitarbeiter
Verwendete die Software für: 6-12 Monate
Technically CAD
Kommentare: It's not my favorite software because I'm more in tune with industrial grade products. But I give it a deserving applause for its effort in showing its audience what it can do with little.
Vorteile:
Now before reading this review, please keep an open mind. I've learned to use NanoCAD for a brief amount of time, in regards to company training. Do not let my rating keep you from experiencing the comfort this software can provide. The application gives a wonderful experience in the workspace through live feedback and a computer generated appearance. Especially when you enter the workspace. It's financially friendly and gives the user a good amount of resources for a reasonable cost. And it is cheaper than AutoCAD.
Nachteile:
When I use this software, the live feedback gives me a nostalgia of video game graphics. The contrast is pretty high when you enter the workspace resolution. And it becomes distracting. The low cost of the software has a sensible affect on its quality.
Verifizierter Rezensent
Civil Engineer in Sri Lanka
Verifizierter Nutzer auf LinkedIn
Tiefbau, 11-50 Mitarbeiter
Verwendete die Software für: Mehr als 1 Jahr
Alternative solution for AutoCAD
Kommentare: This is the best alternative solution who prefers small scale design works. It is a price worthy software package with all basic requirements. Simply superb and highly recommended.
Vorteile:
Interaction with CAD files on a daily basis is normal for me as a civil Engineer & I preferred Nano cad for those works. The beauty of Nano cad is, it does almost everything like AutoCAD with even quicker and less RAM consumption. It is very easy to use and affordable when compared to other market available software. Very useful software to handle DWG files with no hassle.
Nachteile:
No major improvements on the latest updates and still something missing when compared to the AutoCAD and needs to overcome in future. keyboard shortcuts need to optimize and customer support should be improved.
Sergej B.
Structural engineering analyst in Lettland
Tiefbau, Selbstständig
Verwendete die Software für: Mehr als 2 Jahre
When opened my own engineering practice, I was looking for a cost-effective solution for drafting.
Kommentare: A cost-effective solution for CAD drafting and viewing allows me to save finances for purchasing expensive structural analysis software.
Vorteile:
A powerful graphical engine that can easily handle huge IFC models exported from REVIT or TEKLA and 3D DWG models exported from mechanical CAD software. NanoCAD new graphical interface (starting from v8), in my opinion, is one of best on the market.
Nachteile:
No patches or minor releases between major versions. No dynamic blocks. The licence can not be transferred to a new PC. The softlock licence would be an excellent feature. No option to purchase nanoCAD with EU VAT reverse charge.