Was ist OneSignal?
OneSignal ist die am weitesten verbreitete Push- und mobile Push-Benachrichtigungsplattform auf dem Markt. OneSignal wird von über 300.000 registrierten Nutzern verwendet, die täglich über 2 Milliarden Transaktionen und Marketingbenachrichtigungen versenden. Das Dashboard und die API von OneSignal unterstützen einfach zu verwendende Funktionen wie Segmentierung, A/B-Tests, Planung und Analyse. OneSignal ist kostenlos für Unternehmen jeder Größe und bietet Unternehmenspläne für Kunden, die spezielle Vertrags- oder Supportanforderungen haben.
Wer verwendet OneSignal?
OneSignal unterstützt alle Publisher im Bereich Mobile und Web, die die moderne Push-Benachrichtigungstechnologie für ihre Marketing- und Transaktionsbenachrichtigungen nutzen möchten.
Wo kann OneSignal bereitgestellt werden?
Cloud, SaaS, webbasiert, Android (mobil), iPhone (mobil), iPad (mobil)
Über den Anbieter
OneSignal
Ansässig in Mountain View, USA
2015 gegründet
Telefon-Support
24/7 Live-Support
Chat
Erhältlich in diesen Ländern
Vereinigte Staaten
Über den Anbieter
OneSignal
Ansässig in Mountain View, USA
2015 gegründet
Telefon-Support
24/7 Live-Support
Chat
Erhältlich in diesen Ländern
Vereinigte Staaten
OneSignal – Videos und Bilder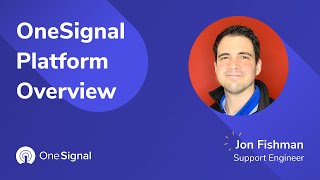 Kosten ähnlicher Produkte wie OneSignal vergleichen
OneSignal Funktionen
Berichterstattung / Analyse
Drittanbieter-Integration
Alternativen für OneSignal
Bewertungen über OneSignal
Shereen S.
Founder and Publisher in USA
Verifizierter Nutzer auf LinkedIn
Zeitung, 2-10 Mitarbeiter
Verwendete die Software für: Mehr als 2 Jahre
Great push alert system for news organizations
Kommentare: We use OneSignal to reliably push notifications to thousands of our newspaper readers about breaking news, weather events and emergencies. This keeps readers informed, while benefiting our organization by sending traffic to our site.
Vorteile:
Works well to push notifications about breaking news and other important stories to readers of our online newspaper. Works especially well for desktop users.
Nachteile:
It is difficult for users to figure out how to opt out of notifications if they change their minds later, which has led to some problems. Not easy to configure for iOS.

Victor T.
Head of Digital Intelligece in Panama
Verifizierter Nutzer auf LinkedIn
Zeitung, 51-200 Mitarbeiter
Verwendete die Software für: Mehr als 2 Jahre
In Betracht gezogene Alternativen:
Using One Signal to increase user retention
Kommentare: We are using One Signal to engage visitors of our site and mobile apps.
Vorteile:
I like the user friendly admin panel for non tech-savvy users and the integration with many services/platforms.
Nachteile:
I tThe pricing model has a big jump between the free version to the next tier. I will think in a mid-cost plan for small and medium size business.
Marketing & Werbung, 2-10 Mitarbeiter
Verwendete die Software für: Mehr als 1 Jahr
Onesignal - The Popular Among All
Kommentare: Initially, it was good, i integrated one signal with App and web but when they announce it's not free things got very difficult and I moved to Truepush
Vorteile:
Onesignal has wide support to almost all kind of platforms, So if you want to use Onesignal for App/Website at the same time this is the best option because they have SDK for every platform and the detailed documentation will help you to implement is quick, They have a WordPress plugin to make your task easy if you are a blogger
Nachteile:
They promised that it will be free for lifetime when I started using OneSignal. It was I think 2016 and since then I gained 70K subscribers then they set the limit of 3)K and then 10K so it just they offered fake promise I guess, If I move to any other platform I lose 70K users otherwise pay for it.
Marcius R.
Entrepreneur in Rumänien
Verifizierter Nutzer auf LinkedIn
Marketing & Werbung, Selbstständig
Verwendete die Software für: 6-12 Monate
Popular tool, but limited unless you pay more
Kommentare: Depending on what you want, OneSignal might be for you, either for free or pretty expensive, in my opinion. If you want it just as a tool for push notification, then it does it and it does it pretty great. No flaws there. But you do need to know how to use it and integrate it. It's not as straighforward and easy to use as some would like. And if you want more features, depending on what you want, be prepared to pay extra...
It's one of the popular solutions for premade apps, so out of necessity I use it, and I might say I even prefer it over Firebase as I didn't encounter as many problems with it as I did when using Firebase. Integrating it with pre-made apps is what made it pretty easy to use for me - but keep in mind that I'm a bit experienced with technical things and can understand them. Even if you're not, there are probably videos you can find that'll guide you through doing whatever you might want to achieve with it.
Thank this to the awesome community build around it.
Vorteile:
OneSignal has many features. So many that in fact it might be overwhelming for people. They not only offer push notifications, but SMS and emails as well... at an extra cost either to them, or a external provider for SMS. You are pretty unlimited with the free plan, but that's where everything stops, because if you need to use this tool beyond the very basic, then you'll need to get on the paid plan. Since it's so popular there is extensive documentations and videos that will show you how to do almost anything you want to do with it. They also have a lot of integrations with various tools.
Nachteile:
Extra costs for tags, which is pretty crazy since a big ecommerce store might have over 500 tags. It does sometimes feel that each feature is added as a "money grab" opportunity, like everything has a price tag. For example Basic A/B testing and Advanced - just so that if you want the advanced one, you must get into the higher plan.
Carlos W.
CTO in Brasilien
Computer-Software, 11-50 Mitarbeiter
Verwendete die Software für: Mehr als 2 Jahre
Onesignal to rule themall
Kommentare: We've used onesignal for many years and we are very satisfied.
Vorteile:
Push notifications that work really great on web and mobile devices, clean interface with a bunch of features that easy the way we develop and they have a great support.
Nachteile:
Every new feature for android and ios is always implemented but I think they should focus on enrich the already existent features making this great tool even greater than add some characteristics that not everyone needs.