Was ist Hippo Video?
Erstelle Videos mit Screenshots, Webcam und Audio für deine geschäftlichen Anforderungen. Erstelle deine Videos mit Anleitungen, Erklärungsvideos, Kundenreferenzen, Kundenprobleme und Schulungsvideos. Es ist einfach zu bedienen und kann das Video mit einem Klick erstellen. Hippo Video ist kontextabhängig in beliebte Helpdesks – Zendesk und Freshdesk – integriert, um Menschen bei der Erstellung von Videos für ihre Arbeit zu unterstützen. Hippo Video kann auch in Slack und Facebook Workplace integriert werden, um die Kommunikation zwischen Kollegen zu ermöglichen.
Wer verwendet Hippo Video?
Online-Video-Plattform für Business-Video-Marketing-Plattform Video-Bedürfnisse von Support-Mitarbeitern Kundenstimmen
Wo kann Hippo Video bereitgestellt werden?
Cloud, SaaS, webbasiert, Mac (Desktop), Windows (Desktop), Android (mobil), iPhone (mobil), iPad (mobil)
Über den Anbieter
Lyceum Technologies
Ansässig in Sowcarpet, Indien
2016 gegründet
24/7 Live-Support
Chat
Erhältlich in diesen Ländern
Australien, Deutschland, Indien, Kanada, Vereinigte Staaten und 1 weitere
Über den Anbieter
Lyceum Technologies
Ansässig in Sowcarpet, Indien
2016 gegründet
24/7 Live-Support
Chat
Erhältlich in diesen Ländern
Australien, Deutschland, Indien, Kanada, Vereinigte Staaten und 1 weitere
Hippo Video – Videos und Bilder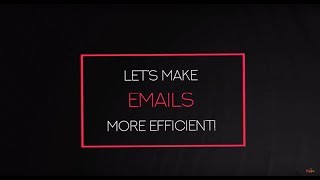 Kosten ähnlicher Produkte wie Hippo Video vergleichen
Hippo Video Funktionen
Agent-Management
Alarmfunktion / Benachrichtigungen
Aufgabenmanagement
Berichterstattung / Analyse
Content-Management
Daten-Import / -Export
Dokumentenmanagement
Drag-and-Drop
E-Mail Marketing
Echtzeit-Analytik
Engagement-Tracking
Immobilienverwaltung
Inhaltsanalytik
Kampagnen-Segmentation
Kampagnenmanagement
Kommunikationsmanagement
Kontaktmanagement
Kunden-Objekt-Abstimmung
Kundenmanagement
Kundenprofile
Kundensegmentierung
Kundenspezifisches Branding
Lead-Erfassung
Leadmanagement
Live-Chat
Medienbibliothek
Meeting-Management
Multi-Channel-Vertrieb
Projektmanagement
Remote-Support
Remote-Zugriff/-Kontrolle
Suchen / filtern
Teilen in sozialen Medien
Texteinblendung
Verhalten-basiertes Targeting
Verwaltung von Auflistungen
Video-Chat
Video-Erfassung
Video-Streaming
Videobearbeitung
Videoerstellung
Vorlagen
Werkzeuge zur Zusammenarbeit
Zugriffskontrollen / Berechtigungen
Alternativen für Hippo Video
Bewertungen über Hippo Video
Andrew jude S.
Teacher in Dominikanische Republik
Verifizierter Nutzer auf LinkedIn
Bildungsmanagement, Selbstständig
Verwendete die Software für: Mehr als 1 Jahr
fulfills my marketing video needs
Kommentare: It's a very good tool. I would recommend it to anybody who need a quick and easy way to make videos and store them online.
Vorteile:
I love the fact that it integrates with Zoom. I can record my classes and have them hosted in my account. It's a powerful video tool. I love the video player. I especially love the Teleprompter option. The video tutorials are a very thoughtful touch.
Nachteile:
I am a teacher, I wish the features for teachers were included in my plan.
Schreiben & Editieren, Selbstständig
Verwendete die Software für: 1-5 Monate
In Betracht gezogene Alternativen:
Has most of the features I was seeking
Kommentare: Tech support was responsive via chat. I didn't have to wait long for a technician who helped me troubleshoot my problem. The interface isn't clear in some cases, but once you learn where to find the functions, the software works well. I've been watching the video email space for a while, waiting for a product that would do more than just record and send videos. Hippo Video, with its landing pages, teleprompter, and variable text offers functionality I think I will use and have not seen in competing products.
Vorteile:
Recording a video is easy, but what convinced me to try Hippo Video were the landing pages. I have not yet fully exploited this capability but intend to construct custom landing pages designed to get customers and prospects to take action. The ability to add more videos and documents to the landing page provides the opportunity to highlight aspects of my services that would be otherwise communicated through email attachments or clicking on links, which some people are hesitant to do. I have recorded from the camera alone to make personalized one-off messages to selected customers, with good results. They watched the videos and responded to set up meetings. I also made a video with screen recording. That worked OK and I liked being able to show material as I was talking about it. I plan to do more of this.
Nachteile:
I was disappointed that I Hippo Video could not interface with my desktop version of Outlook 365, but I bought the software anyway. After making a video, the software supplies a link and an animated GIF that I can easily paste into an outbound Outlook email message. It's an extra step, but was not a deal-breaker for me. I struggled with the screen capture interface at first. It wasn't clear that Hippo started another instance of the browser. I kept looking for something to be happening on my screen, never realizing Hippo was waiting for me to respond on the second browser screen. Once I figured that out, the process went smoothly.
Eyüp Ö.
Industrial Engineer in Türkei
Finanzdienstleistungen, Selbstständig
Verwendete die Software für: 6-12 Monate
Hippo Video EO
Vorteile:
The interface is very easy to use this software. The tools it has are also quite sufficient and useful.
Nachteile:
The limit on video quality needs to be rearranged. I think I deserve better video quality for the price I paid
Debjit B.
Freelancer in Indien
Einzel- & Familiendienstleistungen, Selbstständig
Verwendete die Software für: 1-5 Monate
My favorite online basic video editor.
Kommentare: This web-based service eliminates my requirements of PC for small editing/correction of any premade projects. And if I create the whole project here I just need web browser work that's great for a traveler video editing which I am considering to do.
For this price point I definately go with it, the bandwidth is limited but you always update to another 3rd party software and overcome this limitation. I am very happy to use with this service and love to recomended my friends to use this.
Vorteile:
Import videos from cloud, record screen, webcam or ip-camera to record your video and edit them on the go, options are unlimited. It helps me to update my animation video directly on YT. This eliminates all my needs of editing or just little touchups for videos. Import from g-drive import and edit and re-upload to YT. Cut, Copy, Crop very easily. With export directly to my G drive it is easy for me to share screen capturing videos with client. Which is a grate features for me. 10 min video limitation is also more then enough for me.
Nachteile:
You can only edit some basic, no effect they offer. You have to create your import and export video intro and outro. For basic home video and sharing screen recording for tutorial is done with no problem, if you need more then then you have to look elsewhare.
Lucio A.
Business Development Manager in Brasilien
Outsourcing/Offshoring, 1.001-5.000 Mitarbeiter
Verwendete die Software für: 6-12 Monate
In Betracht gezogene Alternativen:
Meets the requirements
Kommentare: A great tool to send videos to prospects and scale the outreach without compromising the quality.
Vorteile:
Personalization at scale is made easy with Hippo, a few simple clicks and you can fill video snippets to change a premade video.
Nachteile:
Editing functions are not super fast, and the "pro edit" feature takes a while to load. This is not a blocker, but it does limit the number of contacts a salesperson can hiper-personalize the contact per day.