Was ist LoanCirrus?
We help lenders do better lending. LoanCirrus supports online and in-branch customer onboarding. Customized loan processes and rules. Powerful loan servicing and repayments collections tools PLUS full reporting included. LoanCirrus is the best value available. Support for your users (unlimited) is also included. For smaller lenders our pricing is US$99.99 /month and US$1 per active loan per month. Above 1,000 loans pricing is negotiable. Connect anything to LoanCirrus - we have APIs.
Wer verwendet LoanCirrus?
Microfinance Institutions of all sizes, Credit Unions, Consumer Finance businesses, Alternative Lenders and anyone who wants to manage lending activities.
LoanCirrus – Details
LoanCirrus
2016 gegründet
LoanCirrus – Details
LoanCirrus
2016 gegründet
LoanCirrus – Videos und Bilder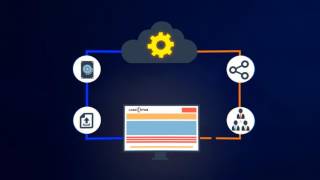 Kosten ähnlicher Produkte wie LoanCirrus vergleichen
Startpreis
99,99 $/Monat
595,00 $/Monat
N/A
99,00 $
LoanCirrus – Bereitstellung und Support
Kundenbetreuung
E-Mail/Helpdesk
FAQ/Forum
Wissensdatenbank
Telefon-Support
24/7 Live-Support
Chat
Training
Persönlich
Live Online
Webinare
Dokumentation
Videos
Funktionen von LoanCirrus
API
Aktivitäts-Dashboard
Anpassbare Berichte
Aufgabenmanagement
Berichterstattung und Statistik
Buchhaltung
Compliance Management
Darlehen-Entstehung
Direktes Mailmanagement
Dokumentenmanagement
Dokumentenspeicher
Drittanbieter-Integration
Drittpartei-Darlehensvergabe
Drucken von Flyern
E-Mail Marketing
Elektronische Applikationen
Für Kreditnehmer
Gewerbliche Hypotheken
HUD Abrechnungserklärung
Immobiliensteuer-Management
Inkasso-Management
Integrierte Anbieterdienste
Kontakt-Datenbank
Kontaktmanagement
Kredit-Berichterstattung
Kredit-Management
Kredit-Serviceabwicklung
Kreditgeber suchen
Kundenaussagen
Kundendatenbank
Kundendatenbank
Leadmanagement
Marketing-Automatisierung
Mehrere Branchen
Mischkonzern
Outsource-Verarbeitung
Pipeline-Management
Preismanagement
Schließen von Dokumenten
Solawechsel
Staatliche Kredite
Suchen / filtern
Tilgungsplan
Treuhandverwaltung
Umfinanzierungs-Management
Visuelle Präsentation
Vorab-Qualifizierung
Wohn-Hypotheken
Workflow-Management
Zahlung-Nachverfolgung
ACH Zahlungsabwicklung
API
Aktivitäts-Dashboard
Aktivitäts-Verfolgung
Alarmfunktion / Benachrichtigungen
Anpassbare Berichte
Anpassbare Vorlagen
Asset Lifecycle Management
Audit Trail
Autokredite
Automatische Fonds-Verteilung
Baudarlehen
Bearbeitung von Krediten
Berichterstattung / Analyse
Berichterstattung und Statistik
Buchhaltung
Compliance Management
Daten-Import / -Export
Digitale Unterschrift
Dokumentenmanagement
Dokumentenspeicher
Drittanbieter-Integration
Elektronische Zahlungen
Elektronischer Zahlungsverkehr
Geschäftskredite
Historische Berichte
Hypotheken
Inkasso-Management
Investor-Management
Kontaktmanagement
Kontrolle des Genehmigungsprozesses
Kreditnehmer-Management
Kundendatenbank
Kundenkonten
Leadmanagement
Mehrere Währungen
Mischkonzern
Multi-Channel-Kommunikation
Pipeline-Management
Regelbasierter Workflow
Rollen-basierte Genehmigung
Sicherheiten-Tracking
Statusverfolgung
Studiendarlehen
Tilgungsplan
Transaktionshistorie
Treuhandverwaltung
Visuelle Analytik
Workflow-Management
Zahlungsoptionen
Sanjie C.
Campaign Executive in Jamaika
Verifizierter Nutzer auf LinkedIn
Verlagswesen, 51-200 Mitarbeiter
Verwendete die Software für: 1-5 Monate
Although the software requires a bit configuration the support team is responsive & knowledgeable .
Kommentare: The confidence to scale my business.
Access to industry relevant information.
Vorteile:
1. I like that the software can be integrated with debt collectors. 2. I like that I'm able to rate my clients and assess the level of risk they pose based my predetermined criteria. 3. I like that it generates output documents such loan agreements and it also allows me to store my input documents such customer identification and proof of address all in one place. 4. I like that there's a free trial period before having to commit to subscription. 5. LoanCirrus allows me to access the same technology that much larger institutions have access to. 6. LoanCirrus is customizable. 7. The customer support team is always available, very knowledgeable and the turnaround time is impeccable. 8. The team publishes articles on industry trends, standards and how to use the application efficiently.
Nachteile:
LoanCirrus requires a lot of configuration and as such it may take the user some time to get over the learning curve.
Verifizierter Rezensent
Designer in Jamaika
Verifizierter Nutzer auf LinkedIn
Verwendete die Software für: 6-12 Monate
It's been an overall good experience so far. It's saved me so much time and money!
Kommentare: Saves money and time.
Vorteile:
I didn't have to hire another employee because it covers so many bases in my business. It fills out application forms so I don't waste paper and I can work from anywhere . It's quick, easy, reliable and the interface is user-friendly. It's made such a positive difference in my business.
Nachteile:
When loan numbers are randomly generated there is no way to identify, based on the number, when the loan was generated; they are not generated in chronological order. That has to be identified by the date that the loan was originated. It's a personal preference, but it would be nice if those numbers could be generated chronologically.
Kimar F.
Risk Officer in Jamaika
Buchhaltung, 2-10 Mitarbeiter
Verwendete die Software für: Mehr als 1 Jahr
Meets business needs
Kommentare: Offered our clients a tool to make great business decisions.
Vorteile:
User interface is simple. It delivers on its promise. We have been using it for a while and have found it to be very easemy to use and worth the purchase.
Nachteile:
Ability to integrate into core operating system. Our main systems have unique ports, hence getting the software to integrate on some of our clients ports proved futile. However it offered best practise solutions.
Melvina T.
Loan Officer in USA
Verwendete die Software für: 6-12 Monate
From inception; the Loan Cirrus team has been very helpful with transitioning during our migration.
Vorteile:
I like the fact that the software is very user friendly and allows users to learn quickly. Also; the software is quite flexible meaning that the developers works well in trying to customize an instance as best as possible to accommodate their customers.
Nachteile:
The least attractive part of Loan Cirrus is probably the fact that there is not one specific person who deals with everything but instead, there is a team of specialists. This is both a pro and a con because this means that they have persons specializing in different areas; however, depending on whether you have the several issues at the same time you'd need to communicate simultaneously.
Robert W.
General Manager in Jamaika
Finanzdienstleistungen, 2-10 Mitarbeiter
Verwendete die Software für: 6-12 Monate
Great experience as system is easy to use and friendly customer support is readily available.
Vorteile:
The software is very easily understood / used and allows many options for accessibility. Regular amendments are undertaken in response to user demand and the system provides a wide range of reports for management use.
Nachteile:
We have no complaints as our initial concerns have been addressed in the amended versions rolled out over recent months