Was ist Sign In App?
Sign In App, die intelligente und flexible art, Mitarbeiter, Besucher und Auftragnehmer vor Ort oder aus der Ferne anzumelden. Kontaktlose Anmeldung, Kapazitätsalarm, Kontaktverfolgung, Evakuierungen und Lieferungen sind standardmäßig enthalten, ebenso wie unbegrenzte Anmeldungen, Support und Datensicherheitsoptionen. Sie können sich vorregistrieren, Besucherausweise drucken, Gastgeber informieren, Richtlinien/NDAs unterzeichnen, Videos abspielen und sich mit unserem RFID-Lesegerät anmelden. Testen Sie die weltweit am schnellsten wachsende App für Besuchermanagement 15 Tage lang kostenlos, wie Millionen andere, die sich jeden Monat anmelden.
Wer verwendet Sign In App?
Die Anpassungsmöglichkeiten und die globale Reichweite der Sign In App machen sie zur perfekten Wahl für Unternehmen aller Größen und Branchen. Vom Pflegeheim bis zum Unternehmen ist es eine bezahlbare und flexible Lösung.
Wo kann Sign In App bereitgestellt werden?
Cloud, SaaS, webbasiert, Android (mobil), iPhone (mobil), iPad (mobil)
Über den Anbieter
Sign In App
Ansässig in Northampton, UK
2013 gegründet
Telefon-Support
Chat
Sign In App Kosten
Startpreis:
370,00 €/Jahr
Ja, kostenloser Test verfügbar
Keine Gratisversion
Sign In App bietet keine Gratisversion, aber eine kostenlose Testversion. Die kostenpflichtige Version von Sign In App ist ab 370,00 €/Jahr verfügbar.
Preismodelle
Kostenlose Testversion
Über den Anbieter
Sign In App
Ansässig in Northampton, UK
2013 gegründet
Telefon-Support
Chat
Sign In App – Videos und Bilder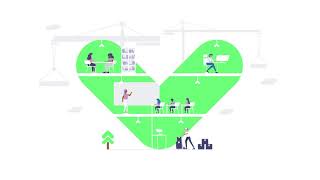 Sign In App Funktionen
Alarmfunktion / Benachrichtigungen
Besucher-Nachverfolgung
Kontaktmanagement
Merkliste
Registrierungs-Management
Self-Check-in/-Check-out
Vorabregistrierung
Alternativen für Sign In App
Bewertungen über Sign In App
Kevin P.
Business Development Manager in UK
Verifizierter Nutzer auf LinkedIn
Telekommunikation, 2-10 Mitarbeiter
Verwendete die Software für: 1-5 Monate
Installation partner feedback
Kommentare: In an era where companies customer service leaves a lot to be desired, I can honestly say that they are up their for one of our best suppliers for the service they provide. The team are always very helpful and patient when setting up a system. I cannot thank the reps in the office enough, who often go over and beyond with their dedication to looking after our account and our clients.
Vorteile:
As a retailer that works in industries that budgets are constantly being cut (NHS, Education). The value of this product, against the perceived market leaders, in my opinion makes Sign In App a must buy. The software is very simple to use and easy to customise to tailor for our own clients requirements. I cannot stress enough, that although this is a very cost effective system, you are not compromising on an inferior product.
Nachteile:
If I would have to choose one thing, it would be the angle of the iPad sits when taking Photographs, its not the most flattering angle.
In Betracht gezogene Alternativen: InVentry
Gründe für den Wechsel zu Sign In App: Price was the main factor, however after meeting the rep and his team for a demo, straight away they felt the right company for us to partner with.
Antwort von All Things Code
vor 3 Jahren
Thanks for the brilliant feedback, we passed it onto the team and they were very thankful. You may want to look at some of the other options of stands we provide, the Counter Flex provides a better photo angle.
Daniel C.
Lodge Manager in UK
Hochschulbildung, 51-200 Mitarbeiter
Verwendete die Software für: Mehr als 2 Jahre
Green Templeton College
Kommentare: I love the app I think its one of the best things I've ever brought into use at the University.
I have recommended it to anyone that will listen. Oxford is a very old fashioned place and people are genuinely shocked and impressed when they come through the door and see the system on the counter. They love how easy it is to use and that we have a clear audit trail of everyone that has been onsite. Great before COVID. Impossible to imagine not having it during Covid thanks to the track and trace purposes
I have been able to adapted the Software for so many uses.
Vorteile:
Where do you start? its clear, concise, easy to set up and use, so adaptable to changing needs. Brilliant system that people like to use. I can get data within seconds to show my bosses reports. I can create so many groups. When I first started using it you only had 6 groups. I asked for more and was given 8 then 10 now you can get 20. This leads me to sign in apps greatest achievement. The Staff that work for the company. They are always excellent always happy to help and always happy listen to ideas of how the system could be adapted to changing needs as they want you to have the best system you can have and they know this will help them to be able to offer people the best possible system.
Nachteile:
If they could make an add-on like my Timify.com Room bookings app and add in the ability to sign keys in and out or integrate with PAXTON and Salto (more Salto as we are migrating over to them slowly)I would have the perfect system.
In Betracht gezogene Alternativen: Proxyclick
Gründe für den Wechsel zu Sign In App: Price, customisation, ease of set up and use, layout, versatility,
Antwort von Sign In App
letztes Jahr
Thanks so much for taking the time to give us a review, the team really appreciates it.
Jamie C.
I.T Support in UK
Verwendete die Software für: Mehr als 1 Jahr
Our experience has been great whilst using this system, it does exactly what we need it to do.
Vorteile:
The app is really user friendly, the system is sleek, modern and efficient. It keeps strict and constant track of visitors who come in and out of the company.
Nachteile:
The app only operates for iOS, which limits it to apple devices, it would be great to see the app developed to further platforms.
Antwort von All Things Code
vor 5 Jahren
We will keep you updated with any progression around developments on other platforms.
Dene M.
Marketing Assistant in UK
Einzelhandel, 51-200 Mitarbeiter
Verwendete die Software für: 1-5 Monate
Perfect solution for managing staff, visitors and contractors in a busy shopping centre
Kommentare: We had been looking for a visitor management system to replace our visitor books and also manage staff in the event of a fire evacuation. Previously we had two books for contractors and roof works access that had to be moved across site out of office hours and different departments signing in separately. Sign In App has really streamlined all of this with the ability to sign in/out at different locations and also via the companion app for certain staff. It also helped us overcome issues of illegible handwriting and not providing site contact details. The app is extremely easy to set up, use and manage via the web portal. The UI and UX of both the app itself and portal are very well thought out and intuitive making the whole system simple but very functional. The companion app is also simple but really effective and access to the fire list on this was one of the main things that swayed us to use Sign In App. QR codes work extremely well too. End users have been impressed with the system and it makes a great impression. Notifications for hosts and others set to other criteria have proven to be popular and a very useful feature to have. The company has been excellent to deal with from initial enquiry to going ahead with the subscription making it all simple and hassle free. Customer support and service has been second to none with fast responses and feedback taken on board. Thanks!
Vorteile:
Simplicity of the whole system, very easy to manage and customize. Great UI and UX. Great functionality. Everything we essentially needed and more. Fantastic support. Extremely well priced for all that is included.
Nachteile:
There isn't anything I dislike about this software but do have a have a few suggestions that I will provide via their feedback platform. Some feedback I have already given is already being developed. These do not detract from the fact that the system is already fully capable but all things have room for improvement!
In Betracht gezogene Alternativen: Sine
Gründe für den Wechsel zu Sign In App: The simplicity and ease of use. Also, access to the fire list via the companion app
Antwort von Sign In App
vor 2 Jahren
Thanks so much for the feedback, the team really appreciate it.
Paul B.
Network Manager in UK
Bildungsmanagement, 201-500 Mitarbeiter
Verwendete die Software für: 6-12 Monate
Great value and great support
Kommentare: Our overall experience of Sign In App has been very positive. Good value, easy setup, easy to use, expandable at low cost, the constant development of software, friendly responsive support. It's often the aftersales and support that lets companies down. Not so with Sign In-app, they have been one of the best companies I have dealt with in recent years, I would like to say well done to the Sign In App team, long may it continue!
Vorteile:
The Sign In-app is great value for money, one very reasonable cost license fee per site, and it runs on iPads rather than requiring proprietary hardware. We have bought refurbished iPads for this purpose saving even more money. Management and setup of the software are very straight forward, and our receptionist's really loved using it over our old paper based system. They can easily see which visitors or staff are on site, and even sign them in and out on their behalf from the web based app if required. The experience for visitors is a positive one, and gives a much more up to date impression to those visiting the college. I must thank the reps on support, and the development team, who have been really great at responding to requests for help and advice, even offering to do some bulk changes for us. We have requested several features that we would find useful, to which the team have been incredibly responsive in developing the ideas and putting them into production within a very short time period. I have never experienced such a responsive team when it comes to listening to develop ideas and them actually being implemented, absolutely brilliant! As a result of this rolling development, the Sign In app is constantly improving and has become even more useful to us, with another feature we have requested just added to their development roadmap.
Nachteile:
There is very little to dislike about the software. It is not as fully featured as some other Visitor / Staff / Student sign in systems, but this is reflected in the cost of ownership and deployment. The ability to print high quality colour badges for staff would be a useful feature, but the Visitor badges in mono are quite sufficient.
In Betracht gezogene Alternativen: InVentry
Gründe für den Wechsel zu Sign In App: For cash strapped schools like ours and many others, the excellent value for money Sign In app represented was a big factor in deciding to go with it over competitors products. Having also experienced the support and on going development of Sign In app I would highly recommend it to anyone needing a cost effective and flexible visitor system, that also works for staff, students and other groups of people that visit or work at your establishment.
Antwort von All Things Code
vor 3 Jahren
Thank you so much for taking the time to provide us with a review and feedback. These comments drive the team to continue to push Sign In App forward. We really value your support and look forward to continuing to work with you and your team.