Was ist Adverity?
Erstellt für Werbekunden und Agenturen, ermöglicht Adveritys innovative Plattform, leicht mit den ganzen Medien-, Marketing- und E-Commerce-Ökosystemen zu verbinden und zu arbeiten. Automatisierte Datenintegration und Harmonisierung für all Deine Marketing-Daten - kein Log-In in mehrere Konten mehr erforderlich! Die All-in-one-Plattform ist die perfekte 360 Marketing Intelligence und Analytics-Lösung für eine effizientere Berichterstattung, bessere Entscheidungsfindung und eine verbesserte Marketing-Performance.
Wer verwendet Adverity?
Adverity DataTap wurde für Vermarkter und Agenturen kreiert. Unsere Kunden sind Werbekunden, E-Commerce und Marketing-Abteilungen sowie Werbeagenturen auf der ganzen Welt.
Wo kann Adverity bereitgestellt werden?
Cloud, SaaS, webbasiert
Über den Anbieter
Adverity
Ansässig in Wien, Österreich
2014 gegründet
Telefon-Support
Chat
Erhältlich in diesen Ländern
Afghanistan, Albanien, Algerien, Angola, Antigua und Barbuda und 160 weitere
Sprachen
Deutsch, Englisch
Adverity Kosten
Startpreis:
1,00 $
Adverity bietet keine Gratisversion. Die kostenpflichtige Version von Adverity ist ab 1,00 $ verfügbar.
Preismodelle
Kostenlose Testversion
Über den Anbieter
Adverity
Ansässig in Wien, Österreich
2014 gegründet
Telefon-Support
Chat
Erhältlich in diesen Ländern
Afghanistan, Albanien, Algerien, Angola, Antigua und Barbuda und 160 weitere
Sprachen
Deutsch, Englisch
Adverity – Videos und Bilder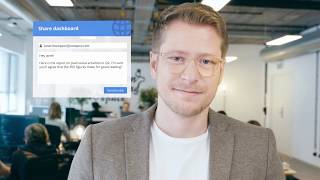 Adverity Funktionen
AB-Tests
API
Ad-hoc-Analyse
Ad-hoc-Berichterstattung
Aktivitäts-Dashboard
Alarmfunktion / Benachrichtigungen
Anpassbare Vorlagen
Anpassbares Dashboard
Automatische Extraktion
Berichterstattung / Analyse
Berichterstattung und Statistik
Dashboard
Dashboard-Erstellung
Data Mapping
Data Warehouse Software
Daten-Connectors
Daten-Identifizierung
Daten-Import / -Export
Datenaggregation und -veröffentlichung
Datenanalyse-Werkzeuge
Datenbereinigung
Datenerfassung und Übertragung
Datenextraktion
Datenmanagement
Datenqualitätskontrolle
Datensynchronisation
Datenvisualisierung
Datenüberprüfung
Drittanbieter-Integration
ETL
Echtzeit-Daten
Einzelseitenansicht
Funktionen / Berechnungen
Geplante / automatisierte Berichte
Integrationsmanagement
KI/Maschinelles Lernen
KPI-Überwachung
Kampagnen-Tracking
Kampagnenanalysen
Lead-Erfassung
Leistungskennzahlen
Match & Merge
Mehrere Kampagnen
Mehrfache Datenquellen
Metadata-Management
Multi-Channel-Attribution
Multichannel-Datenerfassung
Prognose
Prädiktive Analytik
ROI-Tracking
Suchen / filtern
Trend-Analysen
Visuelle Analytik
Visuelle Entdeckung
Web-Datenextraktion
Website-Analytik
Wichtige Leistungsindikatoren (KPI)
Widgets
Zugriffskontrollen / Berechtigungen
Alternativen für Adverity
Bewertungen über Adverity
Matthew B.
Matthew Baldock in USA
Verifizierter Nutzer auf LinkedIn
Internet, 5.001-10.000 Mitarbeiter
Verwendete die Software für: 6-12 Monate
"The best platform to extract Data and Benefits at a good Price"
Kommentare: As a result of having access to Adverity's Datatap, we are able to create dataflows that cover all of our social media performance data, which we can then import into our own internal Database for use in dashboards and other analytics projects. This saved us a lot of money because we don't have to spend a lot of time developing new software to incorporate this data and keep the connections running, as well as giving us more time to view our data and share it with others. This allows us to fully understand the impact of our social media channels, so we can create better content and improve our social media strategy.
Vorteile:
With Adverity I can control what data I am recovering, where it goes and what it is used for with its easy to use interface. Building custom reports, regardless of the platform the data comes from, is simple and typically never hits a technology snag. Many of its rivals do not provide these features. In addition to aggregation, programming and transformation parameters are also useful for extremely specialized data, such as scope.
Nachteile:
When there's a problem, we don't always get alerts right away. We always find that some problem is being worked on, but we don't know what it is. For the rest I have no more complaints about Adverity
Antwort von Adverity
vor 4 Wochen
Hi Matthew, Thank you for your detailed feedback, we really appreciate it! Pleased to know that you have found our solution easy to implement and the data you gain is instrumental in your daily activities, especially for streamlining your social media strategy. Many of our customers have benefited from customisations and our experts are consistently working on new features that will help refine daily processes. I have passed on your compliments and feedback to the Product Team. You may be interested in joining our Customer Focus Clinics, that are planned every 8 weeks. They are webinars that help our customers keep up to date on Adverity's solutions as well the opportunity to ask questions directly to our experts. If you would like to join, please reach out to your account manager! Many thanks, Samia from Adverity
Todd M.
Director, Social & Media Operations in USA
Marketing & Werbung, 201-500 Mitarbeiter
Verwendete die Software für: Mehr als 1 Jahr
Marketing Data and ETL Made Easy
Kommentare: We needed a flexible solution for automating the flow of data throughout internal tools and destinations inside our organization to ensure we are able to hit the needs of both internal analytics and custom analytics projects for our clients. Adverity has been essential in automating many of the tasks and tools we have internal to service our clients.
Vorteile:
Adverity is both very flexible and very reliable - after looking at all the options in the ecosystem for connections to Martech/Adtech APIs for ETL, Adverity provided the most robust and flexible solution that fit our needs. As a part of our onboarding - Adverity created new integrations to some of our edge-case platforms that were not already integrated. When they first told me they would build any connections that we needed I was a bit skeptical, but after about 4 weeks of signing the contract, all of the platforms we needed were fully integrated and available in their product. We also needed some unique flexibility on the destination side and Adverity was able to build out a solution that fit our needs. Their support team is also incredible, it's very refreshing to have account managers assigned to your account that can provide technical assistance, when we have had some unique/complex transformation needs, our main contacts were able to help us with our transformation scripts directly without the need to send us to support.
Nachteile:
While Adverity does not provide the most aesthetic platform/UI currently available among other ETL tools, it is a testament to where Adverity spends their time and focus, making a very robust and flexible product. They are building out more documentation available inside the product, but sometimes documentation around unique cases/features can be a bit light.
Antwort von Adverity
vor 3 Jahren
Thank you very much for this great review, Todd! We are pleased to hear that our platform supports and enhances your marketing efforts and that you are happy with our support team. Cheers, Your Adverity Team
Tina J.
Verifizierter Nutzer auf LinkedIn
Verwendete die Software für: Nicht angeboten
Quelle: GetApp
Verifizierter Rezensent
Principal Marketing Platforms Manager in Deutschland
Verifizierter Nutzer auf LinkedIn
E-Learning, 501-1.000 Mitarbeiter
Verwendete die Software für: Mehr als 1 Jahr
Extremely customizable and powerful tool for marketing data automation, with a steep learning curve
Kommentare: Automating marketing reports was a big challenge for us, given the size of the company and diversity of our marketing channels. Data has to be retrieved, cleaned up, unified, joined and exported to different visualization tools.
Adverity became an essential tool in our data chain, connecting to almost any marketing data source. We never encountered a situation where we couldn't implement the ETL we needed because of Adverity. And sometimes it helped us to replace other tools as well.
Vorteile:
1. Very powerful and flexible. You can do almost any ETL-related operations. Transformation mechanism is powerful and marketing-oriented - some complex transformations typical in marketing can be done easily. Data can be retrieved from different sources, including Spreadsheets and email attachments - an unfortunate, but often occurrence in data automation :) Debugging, scheduling, cleaning up and joining data - everything is very powerful and imposes almost no limits. 2. High quality support. It doesn't happen often with complex technical products, but our requests are quickly understood and detailed help is provided. If it requires some technical fixes, they happen within reasonable time. 3. Quick implementation of new data connectors. Several times we asked to add support for a new connector, and it was implemented quickly and without extra cost - increasing the value we get out of the tool.
Nachteile:
Learning curve is substantial - understanding the logic of the product takes time and some technical skills. Some error messages are not explanatory and, again, require some experience with the product and technical knowledge. Documentation is still in development, and extra communication with support team is inevitable.
Antwort von Adverity
vor 2 Jahren
Thank you for taking the time to write us this great review! Cheers, Your Adverity team
Ozgur A.
Senior Data Analyst in Türkei
Marketing & Werbung, 51-200 Mitarbeiter
Verwendete die Software für: Mehr als 1 Jahr
Marketing Tool
Kommentare: Reporting is going to be automated after we as a company decide what should we have in our general reports. So far we created what we wanted. Now we are on our way to improve it specifically and get some insights through the reports
Vorteile:
The ability to merge the data and visualize it in terms of marketing professional vision
Nachteile:
It is a bit harder to use it properly until you get the grasp of how things are done. Adverity was my first data visualization tool to use. It can be the reason I didn't handle it at the very beginning. But after using other tools I can see why Adverity stands out
In Betracht gezogene Alternativen: Tableau, Google Data Studio und Whatagraph
Gründe für den Wechsel zu Adverity: Better client service, better capability
Antwort von Adverity
vor 3 Jahren
Hi Ozgur, Thank you for the great review and constructive feedback. Please note that your suggestions will be taken into consideration as we always have a great focus on making our product & services better for our clients. Cheers, Your Adverity team