Was ist Zoho Subscriptions?
Zoho Subscriptions ist Deine One-Stop-Lösung für wiederkehrende Abbuchungen und Abonnement-Management. Denn in dem Moment, in dem Deine Kunden Deine Dienstleistungen / Produkte abonnieren, senden wir automatisch - Rechnungen, berechnen Deinen Kunden Erneuerungen, senden Dankes-Nachrichten, informieren Dich und Deine Kunden, wenn die Zahlung fehlgeschlagen ist, versuchen, sie zu wiederholen und wiederholen alles immer und immer wieder, bis das Abonnement abläuft. Zu einigen unserer zufriedenen Kunden zählen FilterSnap, EuroBox, Phillip´s Flags, Mobile Loyalty.
Wer verwendet Zoho Subscriptions?
Kleine und mittlere Unternehmen, SaaS-Startups, Freelancer, Fitness-Studios, Abonnement-Boxen, Wein-Clubs, Buchhalter, Tagespflege, Digitale Marketing Firmen.
Wo kann Zoho Subscriptions bereitgestellt werden?
Cloud, SaaS, webbasiert, Android (mobil), iPhone (mobil), iPad (mobil)
Über den Anbieter
Zoho
1996 gegründet
Telefon-Support
Chat
Zoho Subscriptions Kosten
Startpreis:
49,00 $/Monat
Ja, kostenloser Test verfügbar
Ja, Gratisversion verfügbar
Zoho Subscriptions bietet eine Gratisversion und eine kostenlose Testversion. Die kostenpflichtige Version von Zoho Subscriptions ist ab 49,00 $/Monat verfügbar.
Preismodelle
Kostenlose Testversion
Über den Anbieter
Zoho
1996 gegründet
Telefon-Support
Chat
Zoho Subscriptions – Videos und Bilder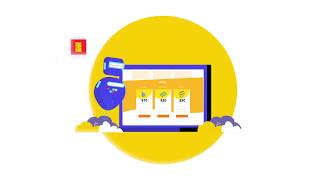 Zoho Subscriptions Funktionen
ACH Zahlungsabwicklung
Abonnementverwaltung
Abrechnung & Rechnungsstellung
Aktivitäts-Dashboard
Alarmfunktion / Benachrichtigungen
Anpassbare Felder
Anpassbare Rechnungen
Berichterstattung / Analyse
Berichterstattung und Statistik
Dashboard
Datensicherheit
Debit-/Kreditkartenverarbeitung
Drittanbieter-Integration
Echtzeit-Daten
Kontakt-Datenbank
Kostenverfolgung
Kundenportal
Kundenspezifisches Branding
Mahnwesen-Management
Mehrere Währungen
Mehrere Zahlungsmöglichkeiten
Mobile Zahlungen
Nutzungsverfolgung/-analyse
Online-Abrechnung
Online-Zahlungen
PCI-Compliance
Persönliche Zahlungen
Produktkatalog
Rabattmanagement
Rechnungshistorie
Rechnungsverarbeitung
Self-Service Portal
Steuerrechner
Stornierungsmanagement
Wiederkehrende Rechnungen
Wiederkehrende- / Abonnement-Abrechnung
Zahlungsabwicklung
wiederkehrende Zahlungen mehrerer Zeiträume
Alternativen für Zoho Subscriptions
Bewertungen über Zoho Subscriptions
Matthew V.
Owner in USA
Verifizierter Nutzer auf LinkedIn
Marketing & Werbung, 2-10 Mitarbeiter
Verwendete die Software für: Mehr als 2 Jahre
Great for automating payments from clients
Kommentare: Great for start ups and small businesses who are trying to keep a low overhead. Their customer service is nice to work with, I usually would just chat with them or send them an email because I am familiar with using online software. For someone who isn't tech savvy they do have a call in option.
Vorteile:
Really easy to set up, and integrated with the merchant processing of my choice. When we first switched over Zoho subscriptions were the only tool that could email multiple reminders to the clients prior to the billing renewal which I feel is great for subscription services. The customer portal on the backend allows for customers to change their credit card information without me or one of my team members to have to do it manually. Super time saver. It also notifies my team when a payment doesn't go through for whatever reason and can automatically retry the card again. When we first started, it gave up to $50k worth of transactions as a free trial. Meaning you don't have to pay for a subscription until you reach 50k worth of transactions or a certain number of clients. Really cool.
Nachteile:
The only thing I didn't like was that I couldn't do a one time payment easily. Sometimes we have one time jobs such as web development or consulting, and it makes it kind of hard to use just this one system. We had to also get Zoho invoice to complement what we were doing. So unless you are doing just recurring subscriptions you'll need to get an invoicing tool as well. Als ran into problems with the customer portal, but most of my clients didn't wnat to log in so it wasn't that big of a deal.
Antwort von Zoho
vor 3 Jahren
Hi Matthew, Good to hear from you! Thank you so much for such a detailed review on both Zoho Invoice and Subscriptions. It means so much to us. Regarding the benefits of the client portal and payment retry settings, we couldn't agree more! Glad to know we are a part of your subscription business journey. Cheers, Harikrishna
Lucas P.
Creative Director in USA
Verifizierter Nutzer auf LinkedIn
Informationstechnologie & -dienste, Selbstständig
Verwendete die Software für: Mehr als 2 Jahre
Gets the job done. Great customer and subscription admin panel.
Kommentare: My client needed to quickly deploy a simple subscription-based membership system and ZoHo Subscriptions totally fit the bill. It provided a test environment identical to the launch environment so there was little in the way of post-launch bug cleanup. The system was super easy to set up an MVP and was flexible enough so that we could build on this MVP as our real-world usage brought to light other features we wanted to deploy.
Vorteile:
Pricing structure API integrations Webhook announcements Clean and intuitive admin panel Robust reporting Subscriber export Subscription pricing flexibility with coupons and addons
Nachteile:
The non-API deployment is a bit limited in terms of collecting any customer information that's not part of the default data. We didn't have the budget to do a full API deployment, but we were able to come up with some workarounds to collect info in fields not specifically designed for that information. When we did go with the full API deployment, it was pretty easy to transition our hacked-together data collection into the new custom fields.
In Betracht gezogene Alternativen: MoonClerk, Stripe und Chargebee
Gründe für den Wechsel zu Zoho Subscriptions: Best balance between pricing structure and non-technical deployment
Antwort von Zoho
vor 2 Jahren
Hi Lucas, Thanks for taking the time to review Zoho Subscriptions! We are happy to know your feedback on the Sandbox environment, the API and webhook capabilities and the flexibility aspect of the app. We believe your subscription billing is streamlined as per your needs. If you have any questions, feel free to reach out to us anytime. Happy to have you with us Lucas. Cheers, Harikrishna
Immobilien, 2-10 Mitarbeiter
Verwendete die Software für: Mehr als 2 Jahre
Quelle: SoftwareAdvice
UK Businesses - EU Businesses Dont waste your time.
Kommentare: Unfortunately Zohos inability to keep up with changing regulations regarding card payments means this service is no longer fit for purpose. The first I knew of any issues was March when all my payments started declining. Its taken multiple emails and online chats for Zoho to May 9th to finally agree that they no longer support UK card payments (and they have no intention of doing so in the near future" We now have over 7,000 subscriptions to transfer to an alternative provider.
Vorteile:
Whilst working this was the ideal cost effective solution,
Nachteile:
Zoho support is disgraceful. Irrespective of the situation and the urgency of a particular matter when speaking to someone you get the same generic response of we will get someone from technical support to look into it and contact you" the minimum this will take is 2 weeks. Even when they respond, their response either bares not resemblance to the matter you raised, or its someone else's fault.
Alexander S.
product manager in Kanada
Informationstechnologie & -dienste, 11-50 Mitarbeiter
Verwendete die Software für: 6-12 Monate
A decent solution to subscription management
Kommentare: It was an easy way to setup and start offering subscriptions, and it's quite easy to manage users and current subscriptions. However it does not seem like a sufficient long-term solution, and you might find a better experience elsewhere.
Vorteile:
It's quite easy to setup, far easier than other solutions. Nearly everything can be done 'no-code', where you can easily create subscriptions and start accepting payments easily. API is quite easy to use, if you need it.
Nachteile:
It's extremely limited in what it can do, and the interface is a little clunky. I constantly experienced bugs when integrating it with Zapier, often times having to reach out to support in order to deploy a fix. You cannot do multi-lingual checkouts, which can be a huge issue in certain regions. The customer portal that they provide is also quite lacking in visual appeal.
In Betracht gezogene Alternativen: Stripe
Gründe für den Wechsel zu Zoho Subscriptions: Easier setup compared to Stripe, but far more limiting.
Alex B.
President in USA
Verifizierter Nutzer auf LinkedIn
Informationstechnologie & -dienste, 2-10 Mitarbeiter
Verwendete die Software für: Mehr als 2 Jahre
Recommended to All my SAAS Friends
Kommentare: We use this everyday, and are continuing to build upon it. It integrates directly into Zoho Books which makes our bookkeeping super easy. This was one of the main reasons we chose to use it.
Vorteile:
This software makes automatic billing an unbelievably easy thing to do. I absolutely love how you can create products, and within the product create different pricing plans. You can set how each customer should be billed and how often. It provides an online billing account for your customers to see their subscriptions, paid invoices and even update their credit card details.
Nachteile:
We love it, but our main gripe about Zoho Subscriptions is that you only get one Hosted payment page for ALL of your products and plans. This is truly odd to me, and many people in the forums are also confused why there has not been any ability to create different payment pages for different products. This means that if you have two different branded subscriptions...you must somehow make a single check out page that fits both of them. Also, it's the same page as when a user updates their cc info... everything else is amazing with this product, but for us, it was a face-palm.