Was ist Intulse?
Spare Geld und Zeit mit den Intulse Cloud Kommunikationslösungen. BYOD oder kaufe/miete deine Telefone von uns. Sprach-, Fax-, Text- und Mobiltool auf höchstem Niveau zu einem attraktiven Preis. Erhalte ein nutzerdefiniertes Angebot basierend auf deinem Gerätetyp. Effiziente Integration mit Salesforce, Zoho, Redtail, Microsoft Dynamics, Insightly, Sugar/SuiteCRM und mehr. Die Lösung kümmert sich um alle Einrichtungsanforderungen deines Systems. Kein Ärger, keine Kopfschmerzen. Freundlicher, verfügbarer Live-Support.
Wer verwendet Intulse?
KMU und Non-Profit-Organisationen, die robuste und dennoch erschwingliche, gehostete VoIP-Lösungen wünschen, die für ihre Bedürfnisse und Branchen angepasst werden. Unternehmen, die eine unbegrenzte Anrufhistorie und Anrufaufzeichnung benötigen, profitieren von vielen Vorteilen.
Wo kann Intulse bereitgestellt werden?
Cloud, SaaS, webbasiert, Mac (Desktop), Windows (Desktop), Android (mobil), iPhone (mobil)
Über den Anbieter
Intulse
Ansässig in Elizabethtown, USA
2015 gegründet
Telefon-Support
Chat
Erhältlich in diesen Ländern
Vereinigte Staaten
Über den Anbieter
Intulse
Ansässig in Elizabethtown, USA
2015 gegründet
Telefon-Support
Chat
Erhältlich in diesen Ländern
Vereinigte Staaten
Intulse – Videos und Bilder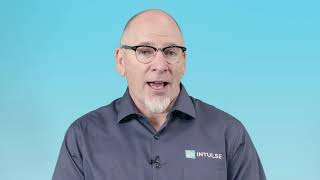 Kosten ähnlicher Produkte wie Intulse vergleichen
Intulse Funktionen
Alarmfunktion / Benachrichtigungen
Anrufaufzeichnung
Anrufüberwachung
Automatische Anrufannahme
Call Screening
Call-Center-Management
Chat / Messaging
Computer Telephony Integration
Für kleine Unternehmen
IVR / Spracherkennung
Konferenzschaltung
Kontaktmanagement
PBX
VoIP-Verbindung
Voice-Mail
Voicemail-Transkription
Warteschlangenmanagement
Weiterleitung von Anrufen (Call Routing)
Werkzeuge zur Zusammenarbeit
Byron H.
Financial Associate in USA
Verifizierter Nutzer auf LinkedIn
Finanzdienstleistungen, 2-10 Mitarbeiter
Verwendete die Software für: 6-12 Monate
How Intulse Changed My Business
Vorteile:
Intulse has completely changed the way I run my business. With multiple office locations and multiple part time employees, I need a unified phone solution that allows one person to pick up where another left off. Intulse says, "We can do that!" Now, when someone calls my business, three physical phones ring along with two additional softphones (phones that run on iPhone or android) If, a voicemail is left - that voicemail is pushed to multiple email accounts so that response time is minimized - this has changed how I do business. Intulse has been one of the greatest answers to prayer my business has had. Thank you INTULSE!
Nachteile:
What do I like least? That I tried to solve this problem on my own and not spend the money. Of all the overhead my business has, INTULSE isn't going away - the benefits that it provides very much outweigh the cost - and really, Intulse is quite affordable
Antwort von Intulse
vor 4 Jahren
Byron, We are very humbled by your gracious review and kind words! We do what we do everyday for the very reasons you have stated; to help SMB's thrive and experience efficiency and increased capacity simply by leveraging the solutions we make available.
Joel C.
CSR/Phone Admin in USA
Computer-Software, 11-50 Mitarbeiter
Verwendete die Software für: 6-12 Monate
Great product at a great price!
Vorteile:
The software is easy to use, support is responsive and helpful. Setup was a breeze. The folks over at Intulse made it easy to setup. We had a very small window from the time we made the decision to go with the system until the time we needed to be live before busy season hit. [SENSITIVE CONTENT HIDDEN] and the team over there were all fantastic about getting the stuff we needed to us, and then were very prompt in handling it when we got it back them. We met our target go-live date with ease!
Nachteile:
As someone who used to admin phone systems for a living, there are a lot of settings I don't have access to that I was used to being able to do myself. It certainly free's up a lot of my time because when I need to do something, I have to let them know, but I can shoot an email and then move on with my day, but the "doer" in me misses being able to do it myself.
Antwort von Intulse
vor 3 Jahren
Hey Joel, Thanks so much for the stellar review! We are pleased to be able to serve your organization and glad we were able to help you guys hit your go-live deadline. Your 'cons' comment made us chuckle because we can to wanting to be a 'doer' but as you mention, most everyone of our customers appreciates the freedom and ease with which they can just 'let Intulse do it' ! Thanks so very much!
James S.
Customer Service Manager in USA
Logistik & Lieferkette, 2-10 Mitarbeiter
Verwendete die Software für: Mehr als 2 Jahre
Lacking Speed
Kommentare: Overall, I would give Intulse 3 stars out of 5. Seems serviceable most of the time, but I would not say it is an excellent product.
Vorteile:
Frankly, I am not a huge fan of the software so it is difficult for me to decide what I like most. For the most part, it works best when under no stress. To clarify, as long as I am getting a single call, Intulse works well. Dropped calls are occasional, and call quality is generally acceptable.
Nachteile:
The software does not seem to hold up well when our business is receiving multiple calls at once. To be fair, I do not know if the issue is with the Intulse software, or the actual phone hardware we are using. If I am on a call, and another call rings in it is very difficult to switch between calls. I experience constant delays, and it results in missed calls. I work much quicker than the software, so in high stress situations I get stuck waiting for my phone to catch up with me.
Antwort von Intulse
vor 3 Jahren
Hi James, Appreciate your review and candid feedback. I can say that the lacking speed and challenges with multiple calls is not normal and I would encourage you to reach out to our support team to determine if there is something that can be adjusted to help you be more efficient and productive. Thanks so much.
Deb S.
Operations Manager in USA
Finanzdienstleistungen, 2-10 Mitarbeiter
Verwendete die Software für: 1-5 Monate
In Betracht gezogene Alternativen:
New phone system
Kommentare: Overall happy with Intulse. I am realistic in believing that there are going to be some bumps that need to be smoothed out and worked through as you launch a whole new phone system. For the most part if something was not as expected, Intulse has been able to make adjustments or train us on how to accomplish what we were trying to do.
Vorteile:
I like the features that are available on the software ie: no longer needing multiple phone numbers, integration with our CRM, transfer to my cell phone when I need to leave the office, the ability to see who is on the phone and who they are speaking with. I like that they are a small company so you talk to the same people when you call in.
Nachteile:
I don't like that we have to wait for Intulse to update speed dials and features on the phone. I am used to being able to update a speed dial phone number on our own and sometimes I need to call a couple of times to get an item updated.
Antwort von Intulse
vor 3 Jahren
Hi Deb, Appreciate your feedback. Glad that you are realizing benefits from some of the features. I am pretty sure that if you reach out to support and ask to have access to be able to update your phones, they will be able to accommodate that for you. This is a fairly new enhancement. Thanks again for your sincere comments.
Lauren E.
Financial Planner, Benefits Consultant in USA
Finanzdienstleistungen, 2-10 Mitarbeiter
Verwendete die Software für: 6-12 Monate
Helped cut down costs and saved time
Kommentare: I found Intulse when our business experienced a significant uptick in call volume after securing a marketing agreement with a strategic partner. This presented new challenges since our employees mostly work out of separate offices or remotely. We needed to streamline communication between remote team members and track all client contact quickly and easily so that clients and leads did not fall through the cracks. With Intulse integrating with our CRM, our team was able to take on more client call volume regardless of their location, all while cutting down the time needed to find and manage that client's record and notes.
Vorteile:
The integrations have saved me an incredible amount of money. Running a small business, expenses are always top of mind but during this initial growth phase, it can be difficult to find a new salary in the budget to help manage the growing administrative burdens. I made it a point to build our tech stack based on integrations between platforms so automation could replace the need to invest in more human capital. Its integrations with my other platforms has allowed me to be more productive at a fraction of the cost of hiring a new admin. And speaking of costs, they are not the only VoIP provider I vetted that could integrate with other platforms. But they were by far the most flexible and competitively priced for more value than I had anticipated. Frequent update and new features is another great pro to this company. As I mentioned, they are really very responsive to feedback and I've seen multiple updates in the past 8 months that solved minor issues I found and more. Can't wait to see what comes next.
Nachteile:
The mobile app may be the only thing I feel needs work. A recent update was just released though and I haven't had a chance to fully explore the upgrade. But to be able to use the virtual phone through my cell phone without any degradation in call quality would be a tremendous positive for me and I'm frequently on the road.
Antwort von Intulse
vor 3 Jahren
Hello Lauren, So thankful for your excellent review! It's stories like yours that keep our team encouraged and confirm for us that we are on the right track and accomplishing our mission of providing exceptional service, support, and leading edge technology making a positive difference the bottom line of SMB's. We are working on that native mobile component you mention so stay tuned, it's just around the corner! Thanks again and all the best!