Was ist Oleeo?
Talentakquisitionstool, das die Mobilität des Personals durch Umgruppierung, nutzerdefinierte Bewerbungsformulare, Job-Alarme und mehr ermöglicht.
Wer verwendet Oleeo?
Talentakquisitionslösung für alle Unternehmen, die beim privaten Umgruppierungsportal, dem Abgleich von Fähigkeiten, bei der Verwaltung von Präferenzen, erweiterten Suchkriterien und vielem mehr Unterstützung bietet.
Wo kann Oleeo bereitgestellt werden?
Cloud, SaaS, webbasiert
Über den Anbieter
Oleeo
Ansässig in Scarsdale, USA
1995 gegründet
Telefon-Support
24/7 Live-Support
Chat
Über den Anbieter
Oleeo
Ansässig in Scarsdale, USA
1995 gegründet
Telefon-Support
24/7 Live-Support
Chat
Oleeo – Videos und Bilder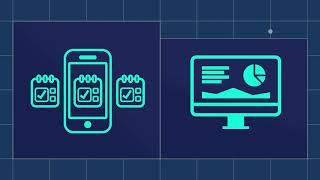 Kosten ähnlicher Produkte wie Oleeo vergleichen
Oleeo Funktionen
Berichterstattung / Analyse
Beurteilung-Management
Bewerber-Management
Bewerber-Tracking
CRM
E-Mail Marketing
E-Mail-Management
E-Mail-Vorlagen
Interview-Management
Kandidatenprofile
Kandidatenverfolgung
Karriereseite
Leadmanagement
Lebenslauf-Analyse
Lebenslauf-Suche
Mobiler Zugriff
Personalbeschaffungs-Management
Segmentierung
Self-Service Portal
Social-Media-Integration
Speicherung von Lebensläufen
Stellenanzeige veröffentlichen
Vorstellungsgespräche planen
Werkzeuge zur Zusammenarbeit
Workflow-Management
Zielsetzung / Nachverfolgung
Trevor
Director Candidate Experience in USA
Verifizierter Nutzer auf LinkedIn
Krankenhausversorgung & Gesundheitswesen
Verwendete die Software für: Mehr als 2 Jahre
Worked w/ WCN for years, as a customer & as a partner, they consistently deliver measurable value
Vorteile:
When I was the Head of Accenture's HR Technology Strategy practice, I would tell my clients that with SaaS it is really about partnership and to focus on the company: the vision, the road-map and the people who will deliver the services. Founders have a vision focused on delivering exceptional user experiences for recruiters, hiring managers and candidates. The results of this vision is a product that integrates the elements of ATS, TRM and Event Management into a single toolkit that provides a consumer like, friction-less experience. Many companies are good software companies, but a lot of good software companies fall short is on the delivery of the second "S" in SaaS: "Service". As head of HR Technology at an investment bank, I implemented the WCN's Emerging Talent product. The level of service and support that I received from WCN during the implementation, the launch and most importantly, post go live - was second to none. At Accenture, I never heard from any of the clients that I worked with that they had a bad experience with WCN's service. WCN are not just a team of software engineers, they are also recruiting practitioners.
Lauren
Vice President of Corporate & Community Partnerships in USA
Verifizierter Nutzer auf LinkedIn
Sport, 11-50 Mitarbeiter
Verwendete die Software für: Mehr als 1 Jahr
Intuitive, user-friendly, nimble, innovative.
Vorteile:
Interface is extremely intuitive and functional for high-volume applicant tracking. Admin interface easy to learn and provides ownership of base level system updates. Well-established training agenda. Leadership and support team are subject matter experts and leaders in their field - international client base brings broad perspective on best practices. True consultants in guiding the build for long-term sustainability.
Nachteile:
Would like to see functionality built out to manage internal recruiting contacts that are integral to campus recruiting process, as well as additional onboarding features.
Catherine
Lead Recruiter in UK
Personalbeschaffung & -besetzung, 1.001-5.000 Mitarbeiter
Verwendete die Software für: Mehr als 1 Jahr
Lead Recruiter review
Kommentare: Our immediate contacts are supportive and offer advice as required and in a timely manner.
We are included on development calls to improve the service
Would like to be able to have knowledge of best practice - how do other companies use the system
Vorteile:
Offer tools work well Managing applications and creating initial vacancies using templates is fairly straightforward We can self config some of our changes
Nachteile:
We are unable to integrate video interviewing and/or teams invites directly through software. Interview function not as intuitive as we would like, needs several steps. There is an add on video interview function but this is unsupported and unsuitable for our business. Unable to quickly cancel an interview if an applicant has cancelled - need to record cancellation. Ad hoc interviews do not allow you to assign what state of interview it is, and this is important for reporting We are unable to bulk upload vacancies in a way that works for our business, and this is a large part of our recruitment Reporting functions are not always intuitive When managing duplicates, unable to assign the applicant email choice (systems wants to merge back to original email) this doesn't always work for applicant.
Verifizierter Rezensent
Head of Investment Talent Development in USA
Verifizierter Nutzer auf LinkedIn
Finanzdienstleistungen, 501-1.000 Mitarbeiter
Verwendete die Software für: Mehr als 2 Jahre
It's helped me transform the campus recruiting process
Kommentare: it enabled the entire transformation of the global campus recruiting process in my prior role. We were able to radically transform the reach, efficiency and effectiveness of our recruiting process in ways that would simply have been impossible without the right technology. WCN was that technology.
Vorteile:
It's purpose-built for campus recruiting the way no other ATS-type platforms are. It understands the concepts of bulk parallel processing of candidates, resume book production, and recruiting at scale.
Nachteile:
Not close enough to it these days to have informed commentary here. When we first implemented it at BlackRock it didn't work as we wanted. As it turned out, the capabilities we needed were all in there, but we would have benefited from some closer involvement from the WCN implementation team in the 6 month period after go-live to help us optimize the way we were using it
Ben
Experienced & Campus Recruitment Systems in UK
Verwendete die Software für: Mehr als 2 Jahre
WCN provides a good customer service and has been a great partner through a large amount of change.
Vorteile:
The software allows us to implement technically complex solutions which helps us navigate the regulatory environment in which we operate.
Nachteile:
We cannot configure the system ourselves, while for big changes the depth of knowledge from the development team is necessary. For smaller changes (updating a recruiter list etc.), not being able to quickly do this ourselves and having to navigate pushes lengthens the delivery time.