Was ist Productboard?
productboard ist das führende Produkt-Excellence-System, das Produktteams dabei unterstützt, die richtigen Produkte schneller auf den Markt zu bringen. Über 1.500 moderne, kundenorientierte Unternehmen wie Zendesk, UiPath, Avast und Envoy nutzen die Produktpalette, um die Bedürfnisse der Nutzer zu verstehen, Prioritäten für die nächsten Schritte zu setzen und alle auf ihre Roadmap hin auszurichten. Mit Büros in San Francisco und Prag wird productboard von führenden Risikokapitalgebern wie Kleiner Perkins, Index Ventures und Credo Ventures unterstützt.
Wer verwendet Productboard?
Produktteams vom Start-up bis zum Unternehmen
Wo kann Productboard bereitgestellt werden?
Cloud, SaaS, webbasiert
Über den Anbieter
Productboard
Ansässig in San Francisco, USA
2014 gegründet
24/7 Live-Support
Chat
Erhältlich in diesen Ländern
Australien, Brasilien, Deutschland, Dänemark, Frankreich und 12 weitere
Productboard Kosten
Startpreis:
20,00 $/Monat
Ja, kostenloser Test verfügbar
Ja, Gratisversion verfügbar
Productboard bietet eine Gratisversion und eine kostenlose Testversion. Die kostenpflichtige Version von Productboard ist ab 20,00 $/Monat verfügbar.
Preismodelle
Kostenlose Testversion
Über den Anbieter
Productboard
Ansässig in San Francisco, USA
2014 gegründet
24/7 Live-Support
Chat
Erhältlich in diesen Ländern
Australien, Brasilien, Deutschland, Dänemark, Frankreich und 12 weitere
Productboard – Videos und Bilder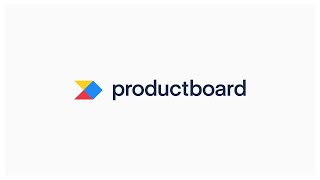 Productboard Funktionen
Agile Methodiken
Aktivitäts-/Newsfeeds
Aktivitäts-Dashboard
Aktivitäts-Verfolgung
Alarmfunktion / Benachrichtigungen
Anforderungsmanagement
Anpassbare Vorlagen
Aufgaben-Fortschrittsverfolgung
Aufgaben-Tagging
Aufgabenbearbeitung / -aktualisierung
Aufgabenmanagement
Aufgabenplanung
Balkendiagramm
Benutzer-Management
Berichterstattung / Analyse
Berichterstattung / Projektverfolgung
Berichterstattung und Statistik
Brainstorming
Content-Management
Dashboard
Daten-Import / -Export
Datenintegration
Diskussionen / Foren
Dokumentenmanagement
Drag-and-Drop
Drittanbieter-Integration
Echtzeit-Benachrichtigungen
Einmalige Anmeldung
Erstellen von Unteraufgaben
Etikettierung
Farbkodierung/Symbole
Feedback-Management
Filesharing
Fortschrittsverfolgung
Fortschrittsverfolgung in Prozent
Für IT-Projektmanagement
Gantt-/Zeitstrahlansicht
Gastzugang
Ideenfindung
Ideenmanagement
Kanban-Tafel
Kommentare / Notizen
Kommunikationsmanagement
Kundenportal
Kundenspezifisches Branding
Meilensteinverfolgung
Multichannel-Datenerfassung
Negatives Feedback Management
Notizen verwalten
Planung der Aktivitäten
Portfoliomanagement
Priorisierung
Problemmanagement
Produkt-Lebenszyklus-Management
Produkt-Roadmaps
Produktdatenmanagement
Projektplanung
Projektplanung/Terminierung
Prozessmodellierung & Design
Remote-Support
Remote-Zugriff/-Kontrolle
Ressourcenmanagement
Roadmapping
Rollen-basierte Genehmigung
Rückstand-Management
SSL-Sicherheit
Sichere Datenspeicherung
Sprint-Planung
Statusverfolgung
Suchen / filtern
Team-Management
Umfragen & Feedback
Umfragen/Abstimmungen
Verfolgung von Abhängigkeiten
Veröffentlichungsplanung
Visual Workflow Management
Visualisierung
Vorlagen
Werkzeuge zur Zusammenarbeit
Wichtige Leistungsindikatoren (KPI)
Wiederkehrende Aufgaben
Workflow-Management
Zeit & Kosten Verfolgung
Zeitverfolgung
Zielsetzung / Nachverfolgung
Zugriffskontrollen / Berechtigungen
Alternativen für Productboard
Bewertungen über Productboard
Eric
Chief Product Officer in USA
Verifizierter Nutzer auf LinkedIn
Computer-Software, 11-50 Mitarbeiter
Verwendete die Software für: 1-5 Monate
Simplest way for sophisticated insight consolidation, prioritization, and roadmap management
Kommentare: We had an alignment and communication problem that we had to solve. Plain and simply, productboard gives us a clear way to communicate and collaborate on our product roadmap. And gives our team insight into how we think about and prioritize initiatives.
Vorteile:
Consolidating insights from myself, our customers, and our team. I also really like the different views I can create and ways I can prioritize things by release and various scores. The public feedback forum is also really, really nice. Then the beautiful roadmap view is just icing on the cake.
Nachteile:
Doesn't integrate to Clubhouse, which we are moving to from JIRA. We also didn't use the JIRA integration because we were on New JIRA. Which is why we are now on Clubhouse, which I'll save for another review. Also, I feel there are a couple of elements missing when looking at reporting and ongoing maintenance of tickets... but that's hard, and is probably something they're thinking about.
In Betracht gezogene Alternativen: Aha!
Warum Productboard gewählt wurde: Well, JIRA isn't really a great tool for roadmap planning and prioritization. So the reality is that we _needed_ to do more strategic product planning, and JIRA didn't cut it.
Zuvor genutzte Software: Jira
Gründe für den Wechsel zu Productboard: Aha! was simply just too much software for what we needed. productboard gave us exactly what we needed at our stage, and was more intuitive to pick up and get going.
Joshua
CTO in USA
Verifizierter Nutzer auf LinkedIn
Eventservice, 11-50 Mitarbeiter
Verwendete die Software für: 1-5 Monate
Alas! We found our product management solution
Kommentare: Over the past two years, we've tried about every product management solution under the sun. While many have been good, we hadn't found the best solution for *us* (a small team, 3 product people, 5 engineers). This is the first solution that's been adopted by the entire team, a big part due to the easy shared inbox for customer insights.
Vorteile:
In order of benefit, here's what I like most so far about Productboard: (1) Aggregating product insights / customer requirements across all of our inboxes + Slack into one place (2) Ability to build a quarterly roadmap w/ existing tickets in Jira + w/ ability to write new features back to Jira as tickets (3) Ability to outline all of the components of our platform w/ features under each component - something we've never had before.
Nachteile:
Some small nit-picks around interactions (eg. bulk selecting rows), but so far customer support has responded instantly to guide me in right direction.
In Betracht gezogene Alternativen: ProductPlan und ProdPad
Warum Productboard gewählt wurde: After trying many other solutions we resorted back to spreadsheets. Ultimately, it becomes managed chaos in spreadsheets, so we knew we needed something to fit our growing team. We went back to demoing solutions and productboard fit our needs best.
Zuvor genutzte Software: Google Sheets
Gründe für den Wechsel zu Productboard: See above. All were good, but productboard wound up fitting our specific needs the best. The quick support during our trial period helped seal the deal.
Alex
Software Engineer in USA
Computer-Software, 2-10 Mitarbeiter
Verwendete die Software für: Mehr als 1 Jahr
Great for iterating on customer feedback
Kommentare: Productboard is a great tool for software companies looking to build a process around their customer feedback.
Vorteile:
Productboard's insights are a great way to process customer feedback and group that feedback into actionable features for our engineering team. The user impact score helps us prioritize this feedback based on needs, and when a feature is complete we can circle back to the insights and see everyone who requested the feature.
Nachteile:
Sometimes the customization options can be overwhelming. It would be nice to have a templates feature that lets you reuse certain processes & functionality between views. I sometimes think I'm doing something the 'wrong' way because there are so many ways to accomplish it.
In Betracht gezogene Alternativen: monday.com, Asana und Notion
Gründe für den Wechsel zu Productboard: Productboard had the best approach to high-level feature planning, and it has a clear process for managing customer feedback. The Azure Devops integration is a nice bonus.
Hana
Product Owner in Tschechien
Kosmetik, 5.001-10.000 Mitarbeiter
Verwendete die Software für: 1-5 Monate
The billing mechanism of individual plan is awful experience
Kommentare: After spending some time on working with the tool and really enjoying its quality, I was sure that I would stay with it. But experiencing tricky non-transparent billing is just cold shower making the tool same as any other, just half way through to full value.
Vorteile:
It is for sure well thought through tool.
Nachteile:
It is not mandatory or sole source ... so charging individual for adding member without any alert or notice that just selecting someone as member from drop down menu automatically apply charging to your card is really awful experience ruining any value for the product
Verifizierter Rezensent
SDR in Madagaskar
Verifizierter Nutzer auf LinkedIn
Verbraucherdienste, 51-200 Mitarbeiter
Verwendete die Software für: Mehr als 1 Jahr
Great software to follow-up on product advancement
Kommentare: Very good experience - it's truly a gem of a software. It helps the product team, team up with other teams in the company.
Vorteile:
Productboard is an amazing tool. It permits our team to stay in touch with the product team and give feedback. It also also allows us to track down where they are at in terms of development of the product itself. Another thing is that, you can link it to external software like Slack to give direct feedback and "push" things to product board. Product team also have a roadmap of important and not so important things they work on, we can based on that give our point of viw and help them set priorities.
Nachteile:
This tool isn't essential for all the tools IF the product team doesn't teach others how to use it. Once everyone understand how valuable of a tool it is, it's hard to use something else.